Cross Network Synchronization: How to Link Contacts in the Android Contacts List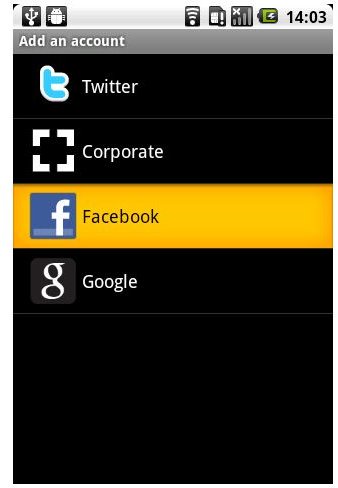 Linking Contacts in the Android Contacts List and with Social Networks
The Android platform has been available for a long time but it is only recently (and with the 2.x version of the system) that contacts could be linked with social networks. Even though available, making contacts in for instance Twitter or Facebook, work nicely together with existing ones in your contact list is a bit of a challenge. Unless you are careful, your contacts list will be cluttered with duplicates and unwanted contacts in no time. Here is how to avoid this and properly link contacts in the Android contacts list.
Setting Up Social Network Syncing
Synchronization with the most popular social networks doesn't come right out the box, but must be initiated manually. The necessary steps are as follows:
Download the preferred social network application from the Android Market. The most popular ones such as Facebook and Twitter have official Android apps that will do the trick.
Go to Android settings and select 'Accounts & Sync'.
Click 'add account' and select the preferred Social Network.
The application should pop up with a few steps to automatically start syncing your contacts.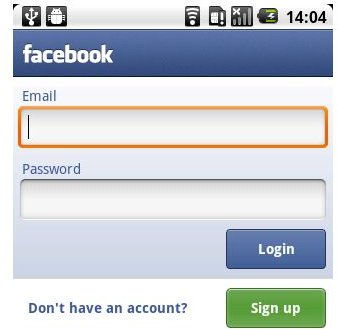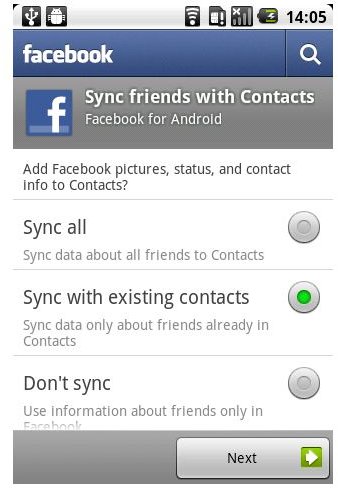 The Automatic Method
The easiest way, but more often than not a complete hit and miss system, is to make your contact names match their social network names. When the social network account is added a popup will appear that will initiate synchronization with either all contacts, existing contacts or no contacts at all.
Naturally, your aim would be to sync with contacts. Once either of the two options is selected, the application will try matching the names and based on that link contacts. Obviously this will not always succeed but renaming your contacts beforehand to their exact social network name should help the automatic process dramatically.
Manually linking Contacts in Android Contacts List
As the automatic method will in most cases not work 100%, there is a way to link contacts in your Android contacts list, whichever one that may be (Google, Facebook, Twitter, etc.). The following method lets you link any contact with one another, which is especially useful for correcting mistakes made in the automatic process:
Go to your contact list and select any of the contacts you want to link.
Select the 'Menu' button and click on 'Edit Contact'.
Select the 'Menu' button again and click on 'Join'.
A list of suggested contacts will be shown from your social networks. Select the right suggestion to join the two. Please note that the social network name that appears in your contact list will be shown from now on if it differs from your contact name.
Alternatively in the 'Join' screen a contact can be linked to any existing contact in the Android contact list. To do this select 'Show All Contacts' and select the contact that needs to be linked to.
Click 'Done' to finalize.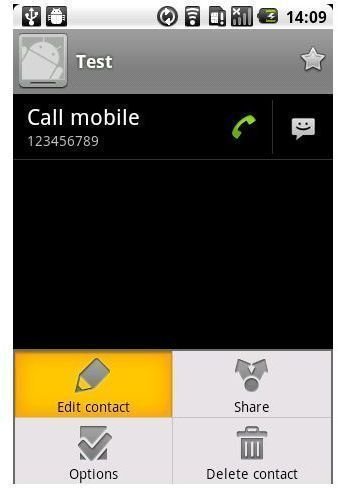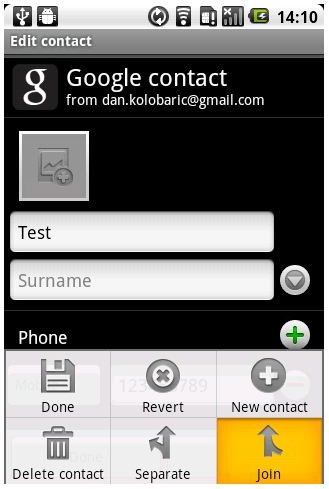 Contact Linking in Android: Still a bit of a Struggle
Although the account-joining feature of Android is a blessing for everybody that likes to access their contact's social network info straight from their contact list in Android, there are still flaws. The manual method described above is a bit of a hidden feature and without it the automatic method is just not reliable enough. It's lucky this option exists at all, although in future versions linking contacts in Android should become a lot easier.