Contact Management: Best Android Address Book Apps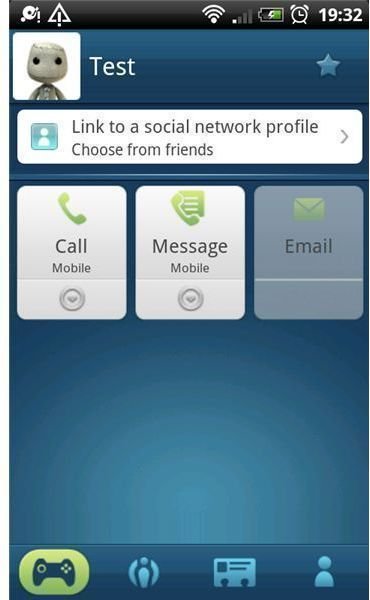 Address Book Offerings in the Android Market
Address book apps are available in big numbers in the Android Market. Although for many the default contacts application will work well as an address book, many users will want to find something a bit more compelling and dedicated. Most Android address book apps in the Market combine this aspect with contacts and dialers, as do the apps described in here. Nevertheless, these apps all function as an address book and all have their own take on the concept.
Phonebook 2.0
Phonebook 2.0 is in essence not much different from the default contacts app, albeit in a sleeker package. In terms of features there is not much new on offer in this Android address book app. The '2.0' in the name of the application implies that the application has been in existence for a while already. Surely, some of its features will at some point have been unique as social media integration is a strong aspect of the application. This integration currently entails Twitter, Facebook, LinkedIn and MySpace with MSN, Flickr, Orkut, Picasa, Vimeo, Yahoo and YouTube to be added soon.
As an address book there is no obvious advantage of Phonebook over the default Android offering. The only difference is in personal taste and whether or not you like the overall package better than the default. In this case Phonebook has a lot to offer and certainly is not worse than the original. The only problem is that it seemingly hasn't caught up with Android's latest upgrades and there is no way to filter out Facebook or Twitter contacts if your phone is syncing with any of them. Besides this minor inconvenience, Phonebook 2.0 is an excellent contact manager application for Android and above all, free in the Android Market.

Youlu Address Book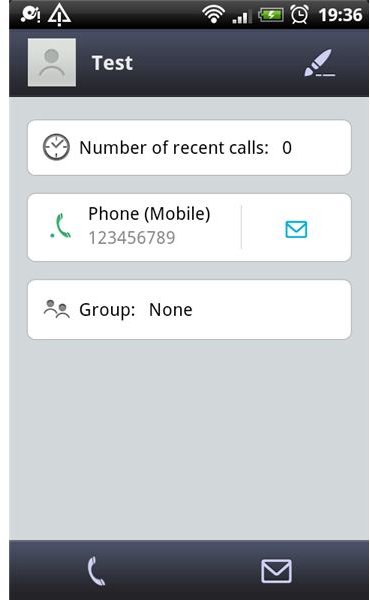 Youlu Address Book is an extremely sleek application that manages your contacts for you. Style is the obvious selling point here and this works without a doubt. The application also works well as a contact manager. The only problem is that the application is more a shell than a fully functioning application. It presents itself as dialer/contact manager, but too often reverts to the underlying default contact editing system and thus uses the default address book capabilities. Surely for those that are happy with the default features but just want a nicer look, this application would be a good solution but it really doesn't add anything to what is already on offer in Android itself. Furthermore, the contact filtering options are even poorer than with Phonebook 2.0, making the application a bit clumsy at times. If the developer could further develop the feature pack while keeping the gorgeous style intact, this Android address book app would truly be great. Luckily the app is free in the Android Market.

Contapps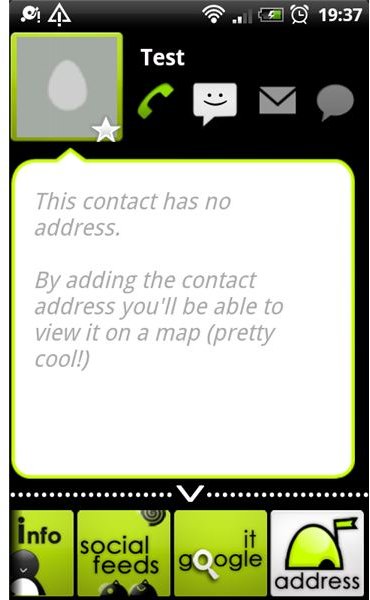 Contapps is the first Android address book app that tries to not only enhance the default address book, but also completely reinvent the concept. For a start, the contacts are not shown in a list view but rather in a card window. It uses gestures to get around the application, which is at first a bit confusing as a gesture trail is always shown whether or not gestures are enabled at all. The concept of the application seems promising but the implementation of it is a bit lacking. The overall look seems a bit too flashy and at times unpolished. The application looks particularly low-res, especially on newer Android devices that have bigger and better screens.
As an address book it reverts back to the default editing system just like Youlu does. While this is not a major problem, it does make the app look unfinished. Unlike Youlu it does do a bit more with the address book information and a special tab is created to show the address on a map. In that regard it serves better as an address book than any of the previous applications do, albeit in a lesser overall application. Contapps is free in the Android Market.

AddressBook for Android 2.0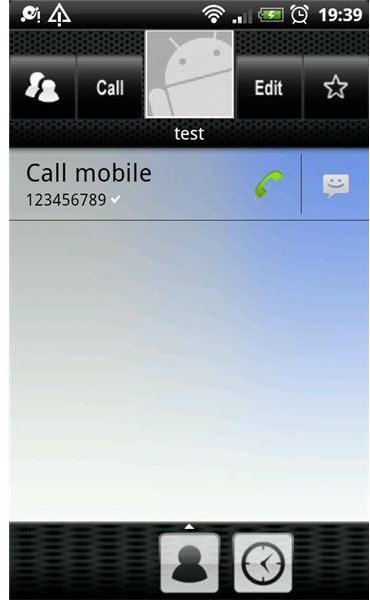 AddressBook for Android 2.0 is an application that got much praise when it came out in 2009. The application centralizes social networks through means of plugins, available in the Market, so that you can make the application as 'obtrusive' as you like. Like the before-mentioned offerings, AddressBook for Android 2.0 also uses the default editing system for contact alterations but does show everything neatly within the application.
AddressBook for Android 2.0 is presented as a suite rather than an application and the feature-pack is large. Many plugins, backup features and business card options make the application a very complete offering and possibly the best contact management app in this regard. The application could use an upgrade in terms of visual appeal but nevertheless manages to keep everything functional. Overall the application is an excellent Android address book app and is available free in the Android Market.
The Definitive Address Book Application on Android
There are many different offerings in the Android Market that cater for everyone that wants something new for their contact management needs. A different audience needs different apps and all these apps seem to specifically aim at a certain target group. A definitive choice would therefore depend on the type of user.
In terms of overall usability and the only application with an in-app contact editor PhoneBook 2.0 would be the better app, although feature-wise AddressBook for Android 2.0 would come out on top. In any case all these applications will do what is demanded from them, although some will only be marginally better than what default Android offers. As the platform by itself develops quickly and the contact app is improved as well, these applications will eventually all have to improve dramatically to stay relevant. However, for the sake of differentiation it is still a good thing they are around.
On a more personal note, I use the 'People' application included in the HTC Sense version of Android, which in my opinion outperforms any of the mentioned address book applications.