The Best Android Applications Battery: Free Android Battery Apps That Provide Accurate Battery Readings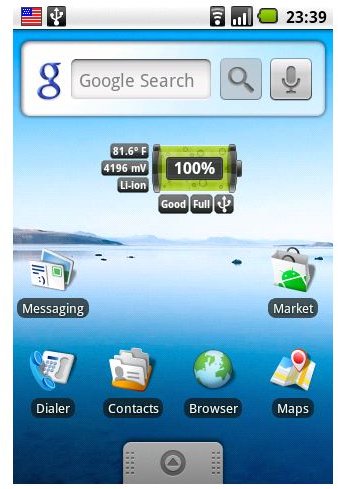 Best Battery Apps for Android Phones
A small, but well-designed battery app displays accurate readings of the battery life on your Android phone. However, you need to choose the right Android applications for your battery that display the battery level and health graphically, yet do not drain your phone's battery. Most users complain that certain battery apps drain away the phone's battery life. Other complaints include space-consumption and inappropriate settings wizard. Well, here are some of the best free Android battery widgets that have a simple and easy-to-use interface, good color combinations and visuals and take less space on your home screen:
BatteryLife
With a simple customizable interface, this battery app for Android does not take much space on your home screen. Along with accurate readings of your Android phone's battery life, this widget also shows other statistics as well, including the battery health, temperature and mV reading. You can easily change the display settings by tapping the battery widget twice. This application is available free for all Android versions.
BatteryTime Lite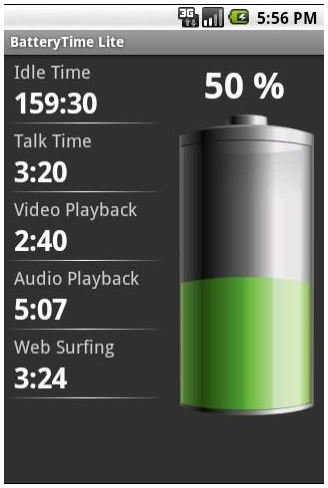 This free version of BatteryTime is one of the best free Android battery apps for its simple, less-cluttered interface and beautiful design. Not only does it display accurate battery readings in percentages, but also gives an idea to the user on the available audio/video playback time as well as the available time to surf the web and the idle time based on the current battery reading. Features in the lite version are quite sufficient for users who want a simple battery widget. However, there is a Pro version available for those who want more themes and additional settings to change the display.
Visit Battery Time Lite Download Page
VizBattery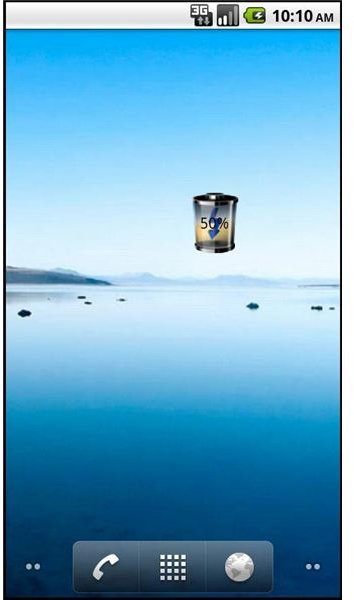 This well-designed animated Android application for your battery gives precise battery readings in percentage format. The app is small and quite beautiful as it perfectly blends with the Android home screen. It does not drain away your phone's battery quickly and takes less space. Pressing the application will reveal two menus: Battery Info and Display Settings.
The info menu will notify you of the battery level, health and whether your battery is charging. The Display settings provide various options to change the theme, color and other settings. The best part is the excellent battery design, and I am sure you won't hesitate to display this app on your Android home screen, given its superb design and small size. A must-have if you are looking for free Android battery widgets, but make sure the firmware is 1.5 or above.
Battstat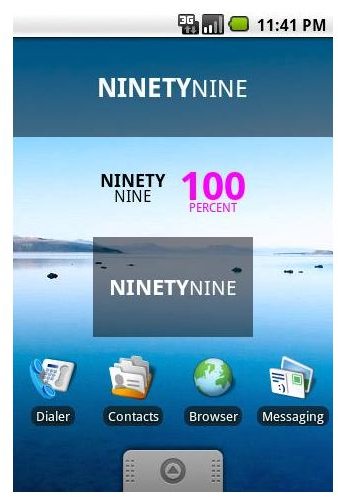 The display style of this Android battery app makes it quite distinct from other apps. You won't see the same battery meter displaying readings in percentage format, as it displays the reading in words. So a 57% battery reading will read "Fifty Seven" instead of a percentage. It may appeal to users who want plain no-nonsense Android battery apps that can straight away show accurate results. Of course, there are other display options that users may dabble with, but this literal format is truly quite likable.
QuickBattery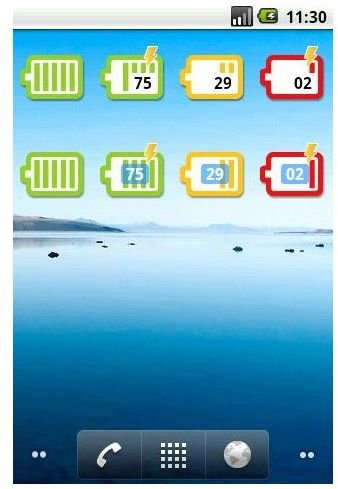 Another nifty Android application for your battery that makes sure that your Android battery doesn't get drained away quickly. This app ceases operation when you switch off your phone's screen. Once you switch it on, it works perfectly, showing accurate readings in percentages. While it works quite well with all Android versions, it gives optimal user interface and readings on Android 2.2 version. The display is simple, vibrant and clutter-free, giving ample reasons to download this free app.