How to Forward a Text to a Group List on Android Phone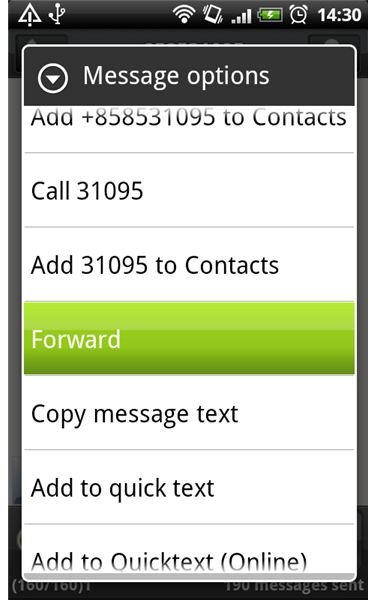 Group Lists on Android
In an earlier article about setting ringtones for groups, I posted a short tutorial on creating groups in Android. As this is not by default possible in the 'clean' Android installation, a workaround is needed. A quote from this article:
"Unfortunately it is not possible to create contact groups in the stock Android configuration. Alternatives such as HTC Sense do provide this option. Groups can, however, be created in the desktop version of Google Contacts. To do so, go to Google Contacts and select 'new group'. Name the group and drag and drop contacts in it. This group is now ready to sync with an app that does support contact groups."
Taking this tutorial as an introduction, this is the only way to go about forwarding text messages to group lists on Android. Unfortunately, extra help is needed to achieve this. Here's how to forward a text to a group list on an Android phone.
Group Texting Using Third Party Android Applications
As group texting is not possible on Android it won't come as a massive surprise that the default text messaging application doesn't come with group support pre-installed. Therefore an alternative must be found in the Android Market.
There are plenty of alternative applications that facilitate group texting. These third party applications are often better than the default application anyways and there is a big chance that the one you are using will support texting to group lists. Some of the alternative Android offerings, like the before-mentioned 'Sense' will support group texting in their native messaging application as well. For this purpose, I will use 'Handcent' as an example of forwarding texts to group lists.
The necessary steps to forward texts to group lists on Android using 'Handcent' are as follows:
Open the text message that needs to be forwarded. Most alternative messaging applications will present a conversation style of text messaging, which is the default method with smartphones.
Select the 'bubble' which contains the desired message to be forwarded and long-press it. A window with options will now appear.
Select the forward option.
The message will be copied and a screen appears as if a new text will be sent. Here click the 'plus' icon on the top to go to your contact list.
Once in the list, select the 'Group' tab on the top and select any of the predefined groups.
Proceed with sending the forwarded message to all the contacts assigned to the group.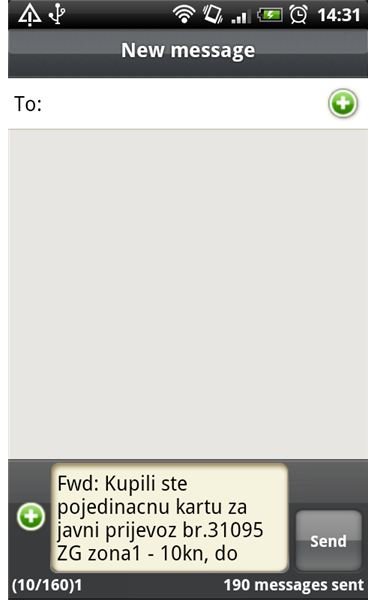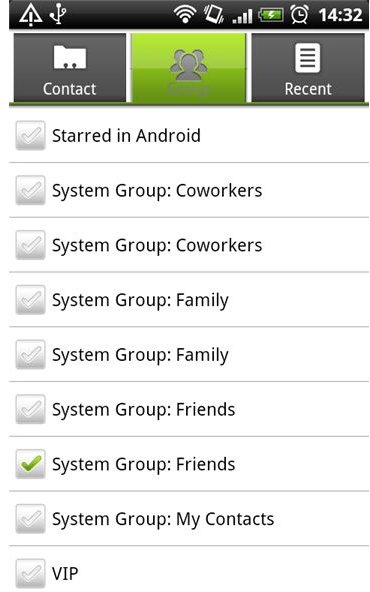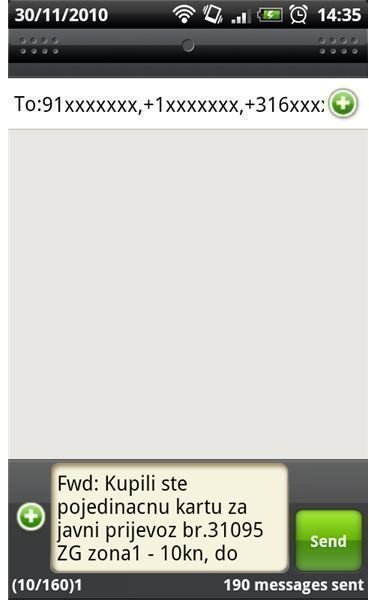 Android and Contact Groups: There is Much Left to be Desired
Although Android is increasing in user base, little things like group messaging are nothing new in the world of mobile telephones. It is a shame that Android still doesn't support this. Hopefully in the future we will see better support for little basic aspects like this, which will finally fully mature the platform. Until then, this above-described option is the way to go for forwarding messages to group lists on Android.