Android App to Manage Internal Phone Storage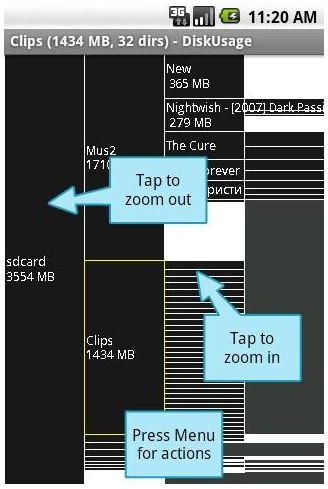 Manage Your Android's Storage
If you have a removable microSD card inserted in your Android phone, you probably have various MP3 files on there as well as anything that Android has saved to it as part of the installation of the apps you use.
However, browsing your internal phone storage is difficult – there is no easy way to do this natively, so an app is required.
There are several good apps available on the Android Market that allow you to manage internal phone storage. With each of the apps listed here you can browse folders and see how big certain files and folders are, and with some of them you can even move and delete files.
DiskUsage - Android App to Manage Internal Phone Storage
This particular app gives you an overview of exactly what files and folders on your phone are taking up space, enabling you to then make arrangements with any of the other apps listed here to tidy up your Android's storage. DiskUsage doesn't allow you to delete anything; instead it is a sort of interactive diagram of your phone's storage.
Available free from the Market, DiskUsage can also be installed via appbrain.com/app/diskusage.
eFile – File Manager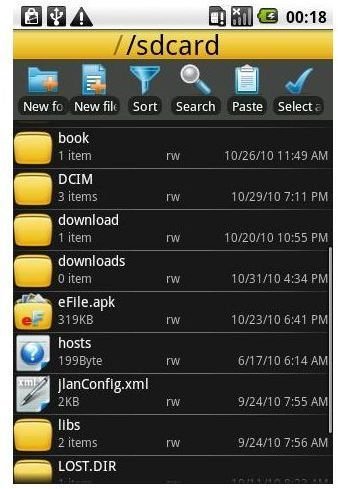 Intended for use on all versions of Android, eFile not only lets you manage files and folders, it also features Zip and RAR tools, a task manager, system status information and non-Market app installation tools. Files and folders are organised sensibly in order for you to browse and search, and you can also cut, copy and paste items to new locations.
You can install eFile from the Android Market – or visit appbrain.com/app/efile-file-manager to find out more and get a QR download code.
AndroZip File Manager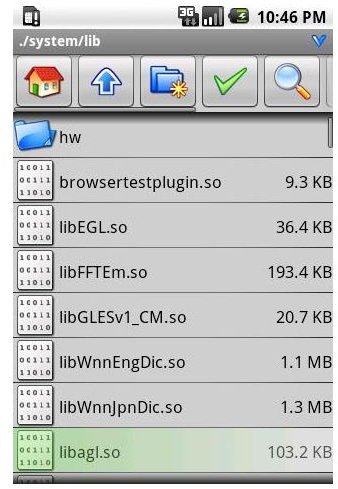 This app is another task manager and file manager in one that allows you to browse your Android's storage and install non-Market apps. Apps can be easily closed using AndroZip's Kill All function, while documents and files can be moved, browsed and searched.
AndroZip can be downloaded from the Android Market or via appbrain.com/app/androzip-file-manager – it is designed to be used with all Android versions and is free, although it does feature adverts.
Note that if you want an ad-free version, AndroZip Pro is also available for $2.
ASTRO File Manager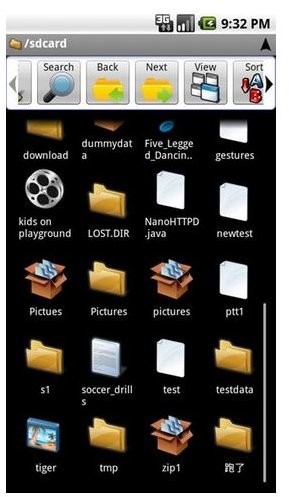 Intended for all versions of Android, this app is an ad-supported free version (ASTRO Pro is also available) that features a file manager as well as backup tools. This enables you to search and browse files, move and copy and even backup vital information, particularly useful if you need to reset your Android device.
ASTRO also features image and text viewers, Zip and TAR tools as well as a task manager and networking tools. Download it from the Android Market or visit appbrain.com/app/astro-file-manager to get your copy.
(All images via appropriate links)