Syncing an Android Phone with Mac Computers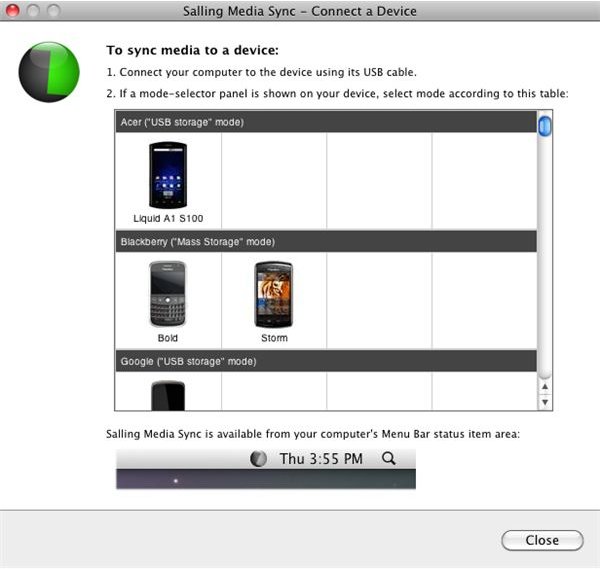 Is There an App to Sync Android to My Mac?
We all know how you can sync your Android phone with a PC or with any of the Linux distros – but did you know that you can also sync Android with a Mac? You don't even need an app!
This can obviously make things very easy for many Mac users who have chosen an Android phone over an iPhone, or even in addition to an iPhone. The majority of Android phones are much more cost-effective than an iPhone, so being able to sync data between an Android and a Mac is of course a big selling point for the phones.
There is more to this sync than just contacts and MP3s, too – when you sync your Android phone with your Mac, you can sync iTunes, including songs, album art, other pictures and more!
Getting Started Syncing Android Phone with Mac Computer
It isn't possible to sync Android and Mac natively, however – to proceed you will need a small piece of additional software called Salling Media Sync which can be downloaded and installed in a matter of minutes.
While this is taking place, connect your Android device to your Mac with the USB cable. While your Mac might detect the phone, your Android might not recognise your Mac, so from the Home screen go to Settings > Applications > Development and activate USB Debugging. Your Android phone and Mac computer should now begin communicating.
You can also sync iTunes with an Android phone using DoubleTwist.
Sync Android Phone with Mac for iTunes
With Salling Media Sync downloaded (see above) you will need to mount the application in order to access it. It supports a wide variety of Android devices from HTC, Sony Ericsson, RIM and others, so check for your device on the list it displays at start up to proceed.
Its basic purpose is to act as a gateway between your phone and the iTunes service, which your mobile is otherwise incompatible with. Salling Media Sync adds a layer of compatibility to make iTunes usable.
You should then follow the steps the application takes you through in order to sync your iTunes collection with your Android phone. Note that Salling Media Sync can also be used for non-Android devices – it can also sync Symbian, BlackBerry and Windows Mobile devices.
Sync Your Mac Address Book with Android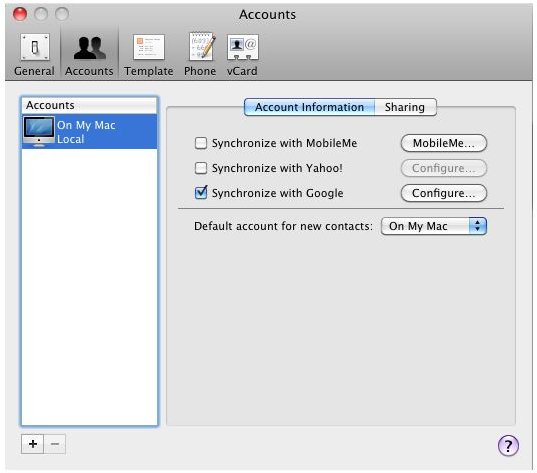 One Android-to-Mac data sync that can be done natively is to sync your Mac Address Book app with Android, allowing you to share contacts from your Google phone with your computer.
In fact this sync can be done without connecting your Android to the Mac. Begin by opening Address Book and going to Preferences; here you should go to Accounts and tick the Synchronize with Google box.
Your Mac will ask you for your Google username and password – enter these, click OK and the Address Book will begin synchronizing with Google. Once this is done, Google should then sync with your Android, completing the process!