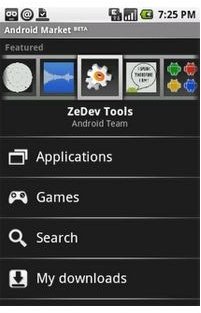 Buying Android Apps
From time to time, we need more apps – and they're not all free. Most apps you will find on the Android Market, and if you need a utility or game that has to be purchased then you need to know how to buy an Android app.
Purchasing an app requires a Google account with a payment method attached to it, as well as an understanding of the terms and conditions of buying apps for Android phones.
This step by step guide will show you how to go about searching for and buying new apps for your Android!
Finding an Android App
Before you can purchase an Android app, you need to find it! Regardless of which version of Android your phone is running, this is done via the Android Market (although you can also browse from a PC or laptop browser at appbrain.com). The mechanics of searching and browsing the Market differ from version to version of Android, but generally the idea is to browse the Applications and Games or use the Search facility to find the app you need.
Don't forget to check the app reviews and ratings before proceeding, paying particular attention to any references to your phone model and any performance issues there might be. You should also take a look at our guide on the safety of buying apps on the Android Market.
How to Buy an Android App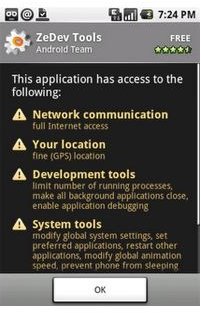 Once you have found the app and it requires purchasing, you're ready to press the Buy button. You will be taken to Google Checkout, where you will see a Subtotal and Total listed; the Subtotal displays the per-item price, useful if you are purchasing multiple apps.
The bottom portion of the screen will display a payment type – for your first time this will show Add a new card. Choose this option to be taken to a new form in which you can add a Visa, Mastercard or AMEX card to your account and input the billing address.
If you would rather input this data over a desktop PC or laptop (taking advantage of a full-sized keyboard and avoiding errors) you can do this at checkout.google.com/viewWallet.
With the payment method entered and selected, you can now Buy the app. The app will download to your phone via your active connection, and once complete you will be able to use it!
Returning an App
There is always the chance that you will be unhappy with the app for whatever reason; for instance it may not work well with your particular device. If this is the case, you can return the app and get a refund, as long as you do this within 24 hours.
To return an app, go to the Market and open My Downloads. Here you will see a list of apps you have downloaded. Any apps that are eligible for a refund will have an Uninstall & Refund button; all you need to do is tap this to get your money back and remove the app from your phone!
(Images via www.electricpig.co.uk)