How to Set Contact Ringtone on Android: Guide to Setting Ringtones for Individual and Grouped Contacts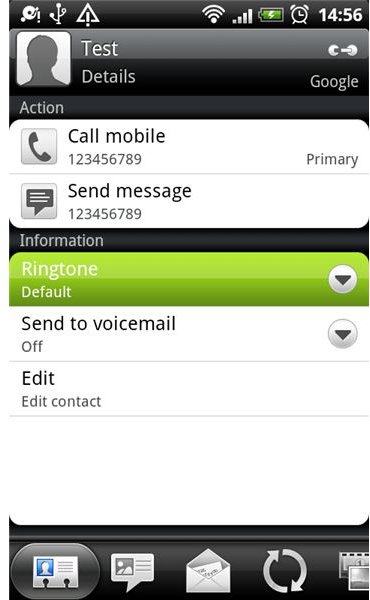 Contact Ringtones on Android
Like with many other mobile platforms, Google's Android is capable of setting custom ringtones for its contacts. Setting individual ringtones for contacts is especially handy if you want to hear by just the sound of the ringtone who is calling you. As the Android mobile platform supports a large variety of ringtone types, from built-in ringtones to MP3 files, it can definitely be worth the effort to individually provide your favorite contacts with a unique tone to recognize them by.
Setting Ringtones for Individual Contacts
Setting ringtones for individual contacts is a pretty straightforward task on Android. As it is a built in feature, no third party applications or contact managers are needed. Here's how to set a contact ringtone on Android:
Open the contact manager of Android and select a particular contact.
Use the menu button and select the 'options' option.
In the next screen there are two options. One is for changing ringtones while the other one is to send calls directly to voicemail.
Select the Ringtone option and select which ringtone to set. When this is done the particular contact will have that unique ringtone set to him or her.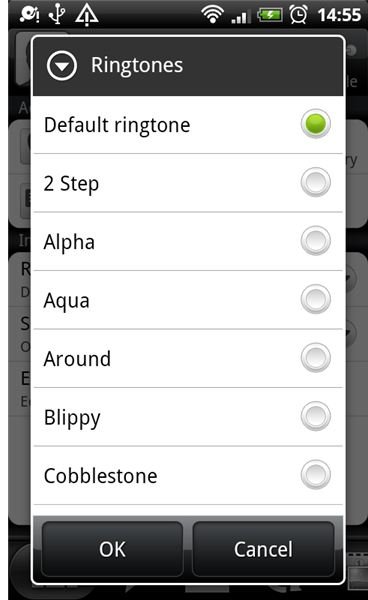 Setting Ringtones for Groups
Now that you know how to set a contact ringtone on Android you might want to do the same for a group. Unfortunately setting unique ringtones for groups is not as easy as setting ringtones for individuals in Android. There are quite a few extra steps needed to complete this task, as there is no native support in Android for either groups or group ringtones. Therefore alternative contact managers are needed that get the job done. Here are the steps to complete this task:
Setting groups in Google contacts. Unfortunately it is not possible to create contact groups in the stock Android configuration. Alternatives such as HTC Sense do provide this option. Groups can, however, be created in the desktop version of Google Contacts. To do so, go to Google Contacts and select 'new group'. Name the group and drag and drop contacts in it. This group is now ready to sync with an app that does support contact groups.
Download an alternative contact manager that supports group management. A good option would be Ringo. With Ringo, the user can also set ringtones within the application.
Use the alternative contact manager to manage the groups created in Google Contacts. Set alternative ringtones to the group and enjoy the pleasure of knowing whether the contact that is calling you is either a friend or foe!
Android Contact Management, Custom Ringtones, and the Need for Improvement
Contact management has been and still is a point for concern on Android. It is especially striking how contact management is a piece of cake on the desktop version, but still seriously lacking on Android. The above-described resolution is a nice workaround, but a bit costly for such a simple task. Furthermore, creating groups is not possible within Android for those that do not like to synchronize their contacts with the Google server. Hopefully Google can take a hint and provide a decent contact manager with the next version of the Android system.
Note. Provided screenshots are from HTC Sense. However, the options and steps do not differ between Sense and Stock Android.