How to Get the Most out of your Android Device, Despite POOR Battery Performance!

Android Battery Woes, Oh My!
If you own an Android device, you know there is but one consequence to having such a diverse, powerful, and engaging device, and
that's the woes of its underperforming battery. Typically, most Android devices last only a few hours before falling prey to a dead battery. A variety of reasons contribute to this, including your connection setup, data usage, processing power, kernels and other problems. Now, there are a variety of ways, and applications, you can use to ensure your device will last as long as humanly possible. Some of these apps come with your phone, and some are on the market. However, all of them are free, useful, and even essential when using your Android device to it's greatest potential.
How to Keep Up on Your Battery Stats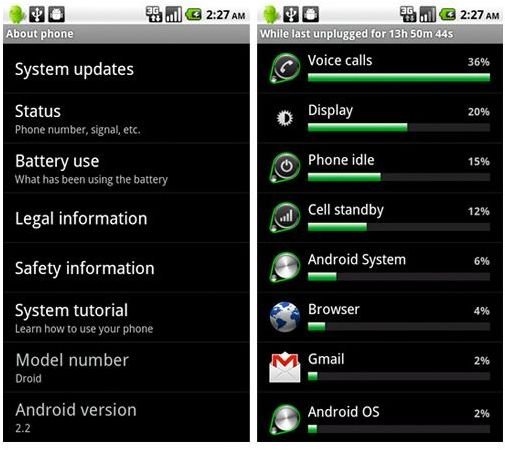 For starters, the easiest thing you can do to keep on top of your battery stats is use the applications that already come with your device.
1. Check What's Sucking That Juice!
In your phone's settings, under "About Phone", there is typically a "Battery Use" section that notifies you of your battery level, uptime, awake time, and most importantly, battery usage. This battery usage allows you to check up on which connectivity you may or may not need (4G, Wi-Fi, Bluetooth) and other systems processes that are sucking down that battery.
2. Turn Down That Screen!
Another nifty way of prolonging the life of your device is to not only see what's being used, but to take control of it through your screen control system. The phone comes pre-installed with a brightness manager, typically set to automatic brightness. if your eyes can take the hit, you can manually lower the brightness and get a few more hours of usage on your phone.
There are also some applications on the market you can use for battery management.
Some Applications!
3. The ADVANCED Task Killer!
If you're like me, you'll often end up with about twenty apps running in the background by the time you are through using your phone. Now if you're also like me, you'll use that ADV Task killer to make quick work of those apps. An Android task killer app will forcibly "kill" or turn off any applications you tell it to, or automatically all of them. Don't worry though, it wont crash your phone or anything, better yet it will keep your RAM happy, and your battery even more so! See the QR link to the right to learn more about the Advanced Task Killer.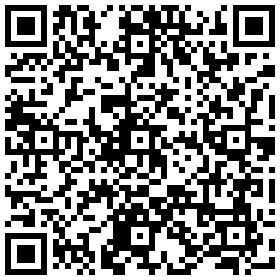 4. Battery Booster Will Micro Manage your Battery Usage!
Want the advantages of a super slick, battery conservative device, but have none of the time to do that sort of stuff yourself? Well then maybe you should consider using Battery Booster. Battery Booster, with a bit of instruction from yourself, will quickly and easily help you manage your battery usage. If you want Wi-Fi, but only when you really need it, this app will help you outline when and how to use that battery sucking 802.11. it'll also be a life savior in the long run, saving you both time AND juice!
More Applications! Root Sold Seperately,
5. The Overclock Widget will change your life FOREVER.
For Starters - YOU WILL NEED ROOT ACCESS TO USE THIS APPLICATION! Please CLICK HERE to learn about rooting!

And now, the (likely) BEST app you will ever use in your life.
Most of us always talk about having the fastest this, or fastest that, but in the Android World, speed is not always best! Those 1GHZ snapdragon or hummingbird processors will make quick work of your battery, and therefore it's time to really get that thing slowed down! The overclock widget is intended to speed up, or overclock your processor, but that'll only make things worse! Instead, use it to slow DOWN the device and prevent it from exceeding a processing power threshold. Things may get slower on the device, but remember to thank it later after you have some more juice in that phone! Use the QR Code to the left to download the overclock widget!
6. Flash a Kernel for better performance!
YOU WILL NEED A ROOT AND NAND BACKUP TO DO THIS!
If you know what you're doing with your rooted phone, this is one last ditch effort at trying to get your battery in good condition! Depending on your phone, check out XDA Devs to find out which kernels you can flash to get the most out of your phone!
So Which Should you Use?
In the end, EVERYTHING LISTED ABOVE IS ESSENTIAL TO IMPROVING YOUR BATTERY PERFORMANCE!
Take a look over again at everything above, and be sure to double check how desperate you are for your battery necessities! Root is dangerous and can possibly void your warranty, but the advantages from it may outweigh the losses and risks! Meanwhile, your needs in an Android device may be very small, and the need to go "all the way" is not necessary or even suggested. It's up to you to decide how much of a battery hog you are, and how much you need to manage it. Who knows, you may need only the few things that come with it! Be sure though to check out each one to learn more about them!