Choosing The Best Skype App For Android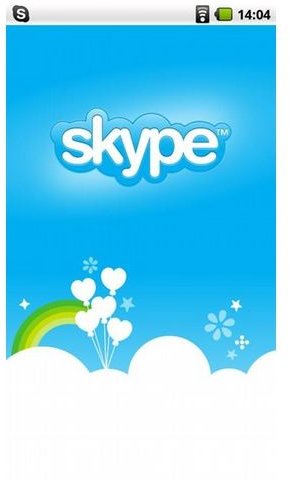 Why Use Skype for Android?
Mobile phones are great, aren't they? You can text, email, play games, browse the internet and even use them for doing your homework. Oh, and phone calls, of course. As you probably know, mobile phone calls can be expensive, particularly international calls.
If you're lucky enough to have a generous or an unlimited data plan, Skype for Android might be a great way to keep mobile running costs down whilst also giving you access to one of the most powerful messaging systems around.
Skype for Android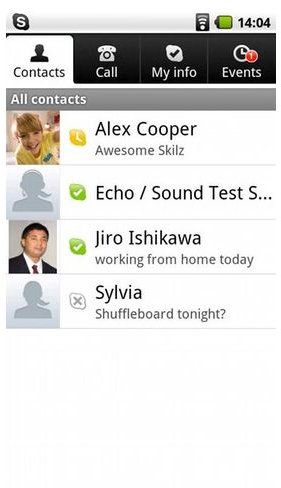 The new official Skype app for Android brings free Skype-to-Skype calls over 3G or Wi-Fi connections (Wi-Fi only in North America) to current and new users of the popular consumer VoIP system.
Existing Skype users can access all of the same contacts that they would use on their PC, and either communicate with them via instant messaging or call them directly via Skype. National and international calls meanwhile can be made by purchasing Skype credit. A full list of call tariffs is available via the Skype website and it really does work out remarkably cheap.
Recommended for newer Android devices, you can download this free Skype for Android app from the Android Market or via skype.com/m.
Other Android Skype Clients
Probably the only thing that Skype clients don't do is to support other VoIP and messaging networks – and why should they? Skype have been pioneering domestic VoIP for several years and now have a set of client applications that work superbly across a range of platforms.
The release of Skype for Android is only the tip of the iceberg, however, because other Skype clients are available.
But are they any good?
Trufone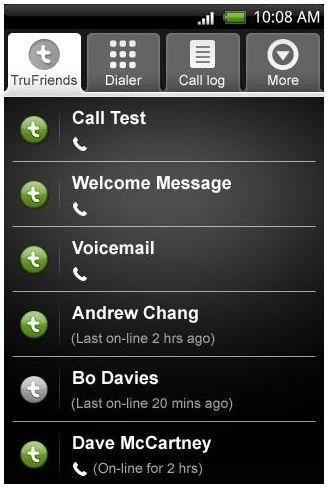 Trufone is one of many clients to offer integration with its own VoIP network, Skype, Google Talk as well as instant messaging to MSN, Skype and Google Talk accounts.
Using Trufone gives you a low cost tariff of 1.3p/2.1c per minute, this app promises much but reviews on the Android Market have been mixed, and there certainly seems to be compatibility issues with many devices. Given the requirements of VoIP, it seems as though this is another app that needs a powerful handset.
Find out more at www.appbrain.com.
Nimbuzz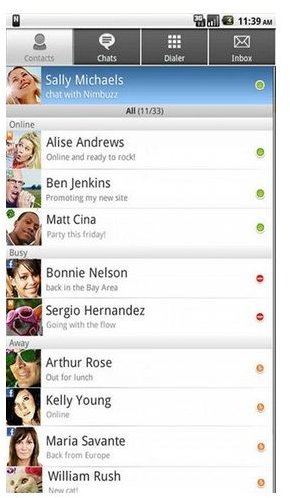 Like Trufone, Nimbuzz offers integration between several IM and voice chat clients. Supporting Skype, Facebook, Yahoo, Windows Live, AIM, GoogleTalk and others, the unique selling point of this free app is that it lets you communicate across more chat networks than any other.
So far Nimbuzz seems to be preferable to the official Skype for Android app in terms of call quality, and like Skype and Trufone, this app offers low cost international phone calls.
Download Nimbuzz via the Android store or www.appbrain.com.
PhoneToGo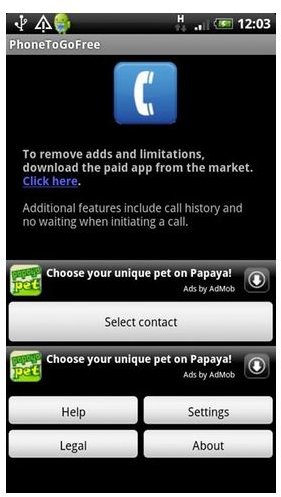 While not a standard Skype client for Android, PhoneToGo uses one of Skype's key features, the Skype to Go service. This means that any calls you make are routed through a local calling card service in order to keep call charges to a minimum.
Note that this app seems to work only in the USA and Europe, doesn't make VoIP calls and specifically accesses a single Skype feature.
Find out more from www.appbrain.com, or download free from the Android Market.
Vopium International Caller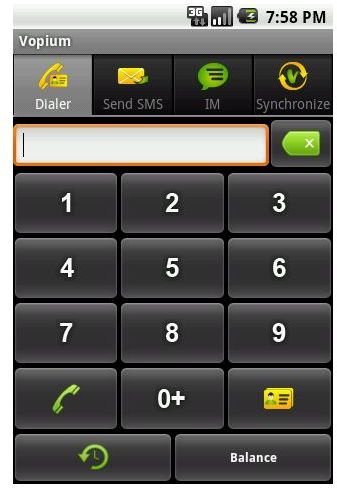 Many of these VoIP apps were developed to fill the hole left by Skype – until October 2010 there was no Skype client for Android.
Vopium International Caller is another example of a chat and voice client that accesses a multitude of networks – however it seems to do the task less well than Trufone and Nimbuzz; certainly its integration with Skype is stuttering, and other users have reported problems with high battery use.
This app also lets you call abroad via its own service – find out more at www.appbrain.com and the Android Market.
Which is the Best Skype for Android Client?
General issues with messaging and VoIP across Android models would seem to indicate that Nimbuzz offers the best overall experience. Sadly the official Skype for Android seems designed to work only on Android 2.1 or later devices.
Battery issues, memory problems and a quirky user interface all count against Skype for Android, but there is plenty of time to develop a more stable app.
As far as Nimbuzz or any of the alternatives go, if you're looking for a good user experience, avoid any VoIP client on any version of Android below 1.6.