The Five Best Air Travel Apps on the Android Platform

Air Travel Apps on Android, Gimmick or Necessity?
A modern day smartphone is becoming the best personal assistant you could ask for. This doesn't have to be any different for those that frequently travel by airplane. The Android Market has different options for those that would like their smartphone to make air travel a little more comfortable. However, are air travel apps truly useful or just a gimmick? Here are the top 5 air travel apps for Android.
Kayak
The Kayak Android app is the mobile version of the Kayak website. Even though the app is not exclusively dedicated to air travel, it is an excellent tool for mobile flight booking. The Kayak app has a large database of worldwide airline companies, which even includes many low-budget options. Besides booking, the app has a few extra features up its sleeve that many will be able to appreciate. A nice extra feature for instance is the ability to use the phone's GPS functionality to search for nearby airports. A special 'buzz' section shows average and lowest prices for any given flight in a monthly graph form. This way it becomes easier for the user to determine what the best time is to book a flight. Furthermore it is possible to track flights, consult an enormous airline database or check for airline fees. All functions combined make Kayak an excellent air travel app on the Android platform, and a powerful travel tool altogether.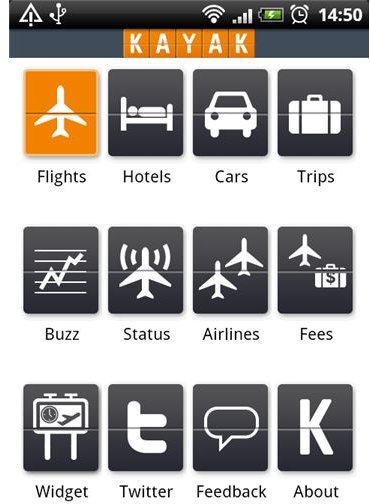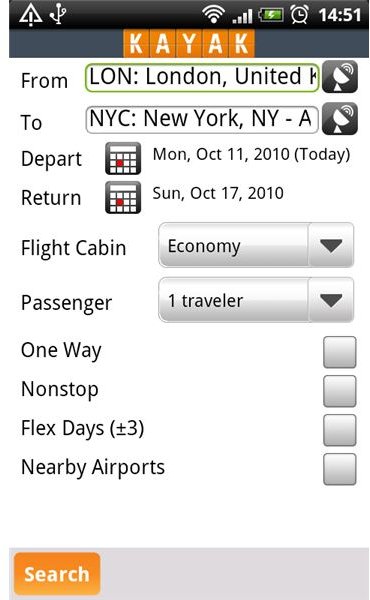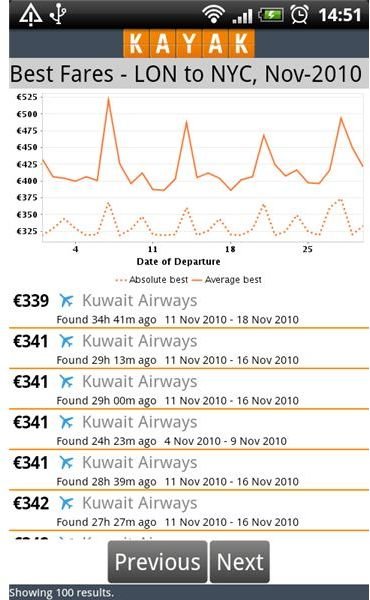 CheckMyTrip Mobile Companion

The CheckMyTrip app is not a booking tool like Kayak. Instead it can be used to organize your trip list by allowing it to download flight information. However, the app is only compatible with the Amadeus Booking System, which not all airlines or travel agencies use. For what it does, the CheckMyTrip app is an excellent tool to manage an air travel itinerary. As it downloads the flight info, instead of manual input, flight details are updated in real-time, so flight stats are always up to date. The CheckMyTrip app would be a dream for a frequent traveller, especially if it would support other booking systems. As the app is actually developed by Amadeus themselves, this is not very likely to happen. In order to avoid only partial information being available, an option to manually add a flight would complete the app.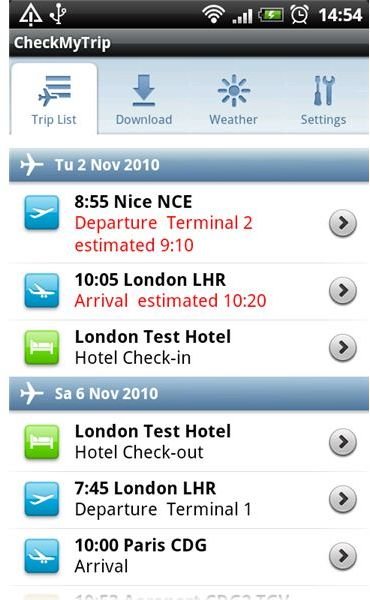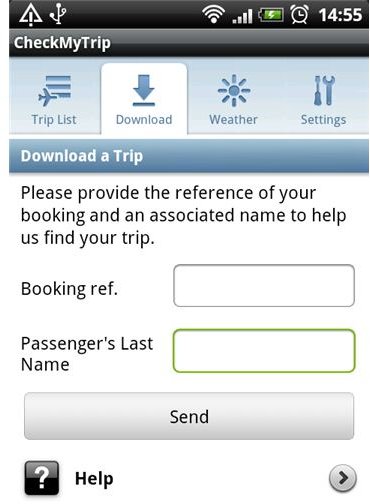 Pageonce Travel

The Pageonce Travel app does everything the CheckMyTrip app does. However, as the app is not restricted to any booking system, it does allow for a complete itinerary management experience. The ease of use and relevancy of the app is also a lot better as various options are available through which a flight can be added. One of the functions is to check into the account of a certain airline, after which any newly booked flight will be 'automagically' added to the itinerary. Real-time data about the flight, such as gate number, expected time of arrival/departure and terminal number is added as flight time approaches. To top it all off, the app has folder support so the itinerary can be accessed from the Android home screen with just the press of a button. As any updates are 'pushed', valuable time can be saved with this app, and as it also works with hotel bookings and car rentals, it is well worth $4 for the pro version. A free version comes with the same functionality but with ad support.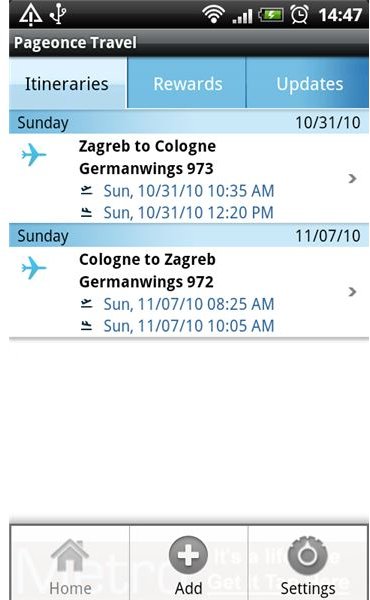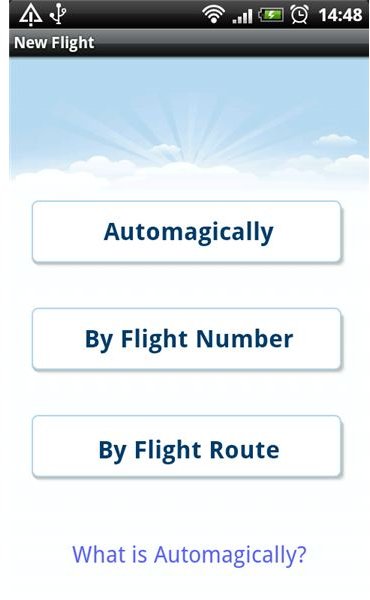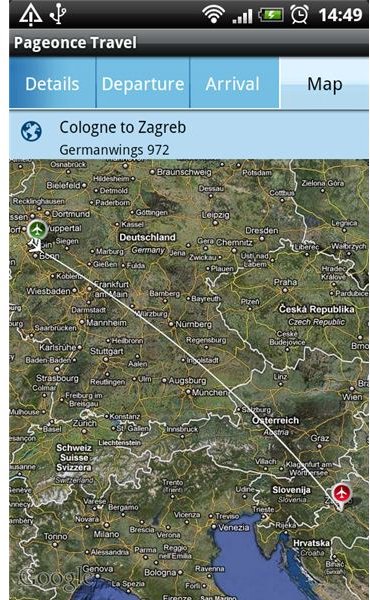 Flight Trip Planner

The Flight Trip Planner app is nothing like any of the other air travel apps for Android that are on the market, as it doesn't focus on either booking or itinerary management. Instead it focuses on another aspect of flying altogether, namely a flight list with 'everything you need for flight travel'. The app is best explained as an enormous checklist with everything that may be involved in the preparation of a flight list. Examples are carry-on toiletries, clothes, medication, electronics, etc. As such, the app is extremely handy for everyone that is forgetful and frequently boards airplanes. The app co-exists happily with any of the other apps mentioned here and is therefore very useful as a complementary flight app to make sure you are well prepared before take-off. Flight Trip Planner is a handy and unique app that does what it promises and only costs a reasonable $0.99.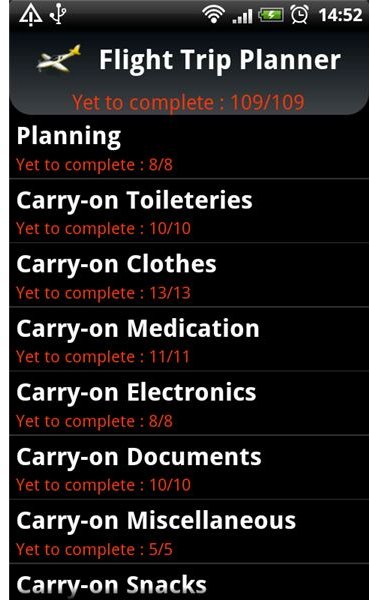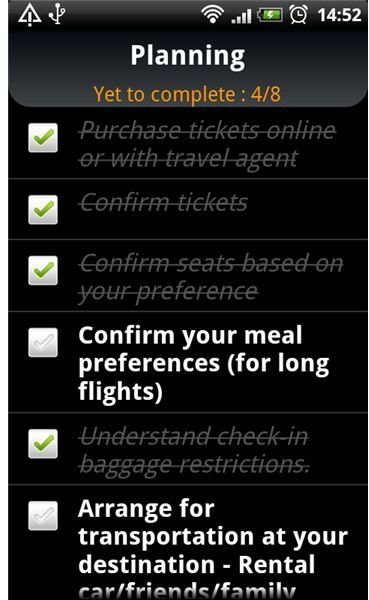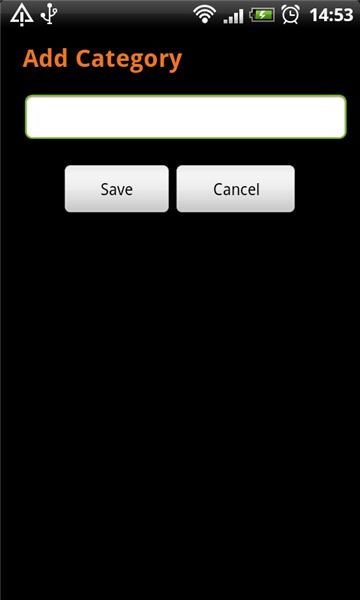 TripIt

TripIt is more than just an Android app. The app is just an extension of the whole TripIt ecosystem. The way a trip is added is by sending the confirmation email of a flight (or hotel booking, or any travel related booking for that matter) to a certain email address after which, in a matter of minutes, the flight is added to the itinerary. Unfortunately this is the only way to update the itinerary, as like with CheckMyTrip, no manual function is available. The email function, besides the privacy concerns it might raise, seems to work well, but leaving it up to only the algorithm of TripIt may not be ideal. The Android app is excellent for TripIt devotees, but is utterly useless for anyone wanting it just for the mobile functionality. As for these people there are a lot of free alternatives in the market that do indeed work locally and without the need to set up an account, it may not suit all.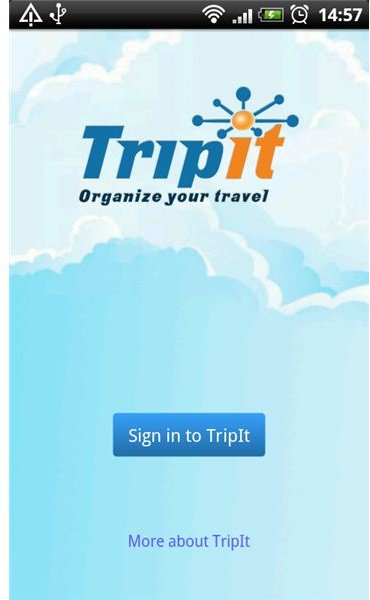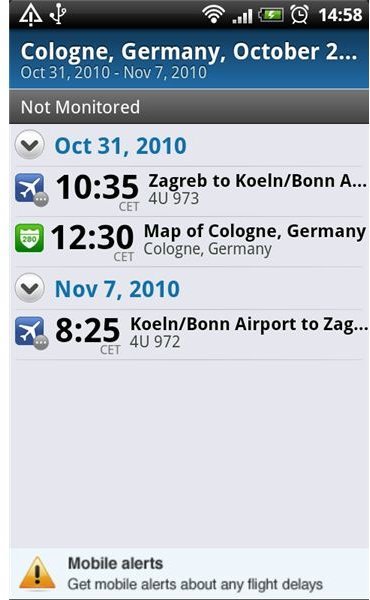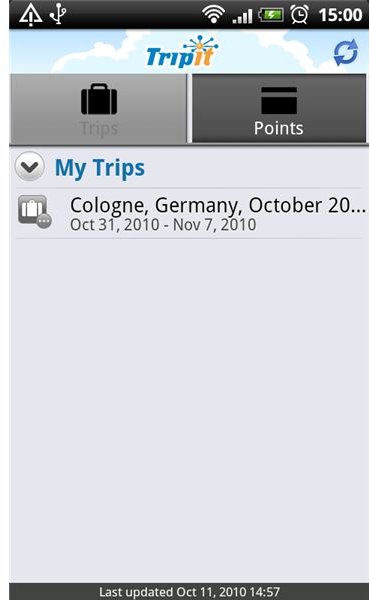 Conclusion
It is hard to conclude on a definitive app for air travel as each of these apps bring something unique to the table that makes them independent from one another. As such, the best way to travel by air with an Android phone would be to decide on an 'air travel pack' that combines some of these apps. However, as these apps show, frequent flyers can definitely take advantage of air travel apps on Android as they will surely ease both the trip and the mind!