How To Setup Your New Android Phone for the First Time with Google and Gmail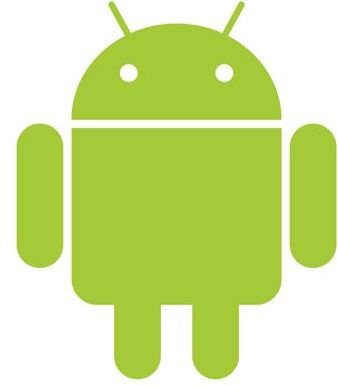 Introduction
First off, welcome to Android and congratulations on your new smartphone! If this is your first smartphone, it will take some getting used to, but for the most part, you'll easily learn as you go because things are very intuitive and user friendly. If you're coming from another smartphone like the iPhone, then you shouldn't have a problem finding your way around in things like email, web browsing, messaging, and viewing appointments on your calendar.
Adding Your Primary Google/Gmail Account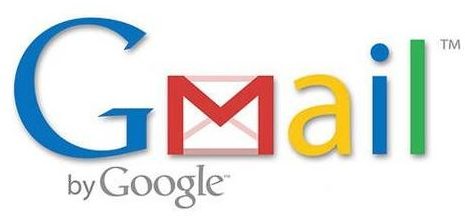 As a Google phone, your phone revolves around your Google account. All of your Google app data is synced with the corresponding Android apps and stored on Google's servers. This way, there's no need to constantly sync your phone to your computer or iTunes and everything is kept at your fingertips. You also save $99 a year on MobileMe for syncing simple things like email, contacts, and calendars!
When you first start the phone, you will be greeted by the welcome screen and a little green android that will guide you through the initial setup process. There's a brief tutorial that will introduce you to the phone and the keyboard. The other important thing it will ask you to do is log in to your Gmail account. As previously mentioned, this should be your primary account you use as it will store all of your important data like your emails, calendars, phone contacts, phone pictures through Picassa, and phone settings. If needed, you will be able to add and sync multiple Gmail accounts later.
The Home Screen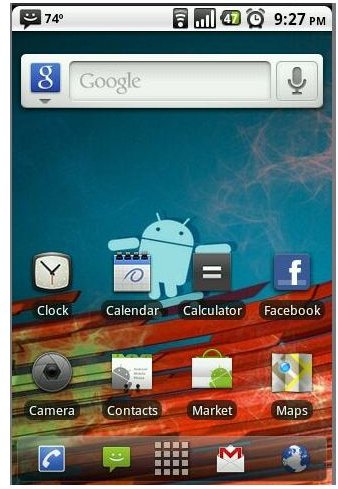 So what's next? After you log in for the very first time, you will be greeted by the home screen. It will have several panes, which contain essential app shortcuts like mail, calendar, contacts, the dialer, etc. This home screen will be your launchpad for everything on your phone.
Apps
To move an icon, simply click and hold on one until your phone vibrates and the icon is free. Drag it to where you want and let go.
To delete an icon, drag the icon to the trashcan on the app tray (usually on the bottom or to the right side if in landscape orientation).
To add a new icon, open your app tray and click and hold onto the desired app to create a shortcut, which you can then drag to your desktop.
Some of the apps I like to keep handy on my primary home screen window are the clock for my alarms, calendar, calculator, Facebook, Camera, Contacts, Market, and Google Maps. In my dock, I keep essential functions like the Phone Dialer, SMS Messaging, Gmail, and Browser so that no matter which home screen I am on, these are always available.
Other useful shortcuts to place on your home screens are 1-click and contact shortcuts for quick "speed dialing."
Widgets
Widgets are quick little tools that sit on your home screen much like the Gadgets in Windows 7 or Widgets on a Mac. They can display the clock, weather, system resources, calendar appointments, Facebook feeds, scroll news headlines, play your music, or control your phone's features through toggle switches for Bluetooth, Wi-Fi, GPS, Brightness, Syncing, and more. Like apps, more of these can be downloaded from the Market!
Widgets can be added by going to Menu > Add > Widgets or by selecting an empty space on the home screen and holding until the Add to Home Screen dialogue appears.
Android is All About Customization
While Apple is about making a smartphone work for the masses in the most basic way possible, and BlackBerry is all work and no play, Android is different. Unlike other smartphone OSes, Google's open-source Android OS is all about customization and making your phone work for you. Android excels at it all: business productivity, emails, messaging, staying connected, entertainment, music, videos, and so much more! Built into many of the existing apps and phone functions are the ability to sort your emails, contacts, and data, and third-party apps allow for an infinite number of further ways to customize your phone.
Must Have Apps from the Android Market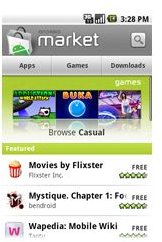 There are currently over 100,000 apps on the Android Market. While it's not as many as the Apple App Store, Android has a higher percentage of free and inherently more useful apps. Purchased apps stay with your primary Google account. So even if you switch to a new phone, you can re-download your purchases! These are some of the must-have Android apps for new users.
Social Networking
Music/Entertainment
Pandora Internet Radio: Internet radio app that only plays the songs you like based on your preferences.
Shazam: Identifies unknown songs by comparing them to songs in Shazam's online database.
Adobe Flash Player 10.1: Enables Flash content on the web such as movies and games.
Flixter: Find showtimes, watch trailers, read about movies.
Google
Google Sky Maps: Identifies stars, planets, and objects in the sky through augmented reality.
Google Earth
Google ChrometoPhone: Send links to your phone from your computer.
Google Goggles: Search Google using pictures taken with your camera.
Useful Utilities
Lookout Mobile Security: All-in-one security app with an antivirus, backup, and phone locator (if lost or stolen).
Advanced Task Killer
Astro File Manager
WeatherBug: Displays the current temperature where you are in the notification bar.
GasBuddy: Find and report the cheapest gas prices around you.
Barcode Scanner: Scan QR codes for hidden links and information (saves time instead of typing!).
Shop Saavy: Scan product UPC barcodes and search for the lowest price online or locally.
Messaging
Handcent SMS: A more useful SMS messaging app with popup notifications with quick-reply!
Yahoo! Mail
Getting More With Your Android Phone
Obviously, this is just an introductory guide to Android. This only begins to scratch the surface on things that are possible with your new phone. Take the next couple of weeks (or days for the super adventurous) and familiarize yourself with the Android environment, Android apps, and syncing with Google. Make the phone uniquely yours with a productive home screen and personalized settings. Discover new features like tethering Android for a mobile hotspot anywhere. When you feel comfortable, you can start looking into hacking your device with rooting your phone and installing rooted apps!