Top Five Android Running Apps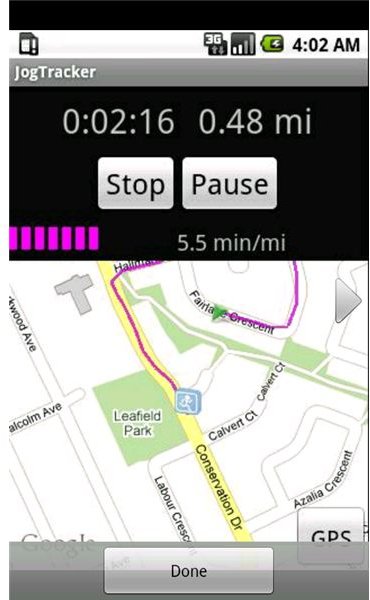 JogTracker
JogTracker is a pretty useful Android running app that measures time and distance. Best used by runners, this app can also be used by cyclists or even walkers. It displays the distance you've covered in either miles or kilometers. To help you find your way through various routes, the app uses GPS and Google Maps. This not only adds fun but also makes the app even more useful. The app also lets you view your jog history online and lets you share it with your friends privately.
Download JogTracker for Android.
Jogger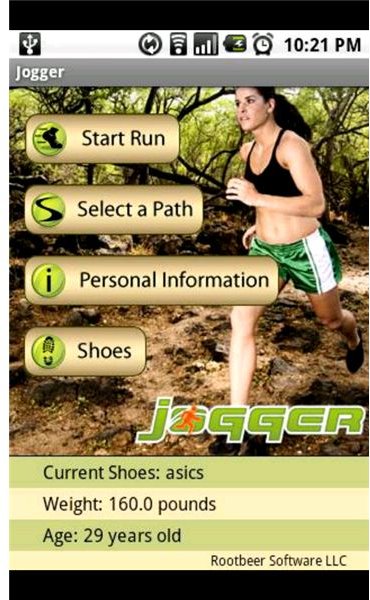 Here's another useful and easy-to-use Android running app - Jogger. What's good about this app is that it runs alongside music in your Android phone's music player. The app lets you set goals and keep track of your progress through an active display. It gives you intuitive key performance indicators for goals that you set each time you run. This makes it easier for you to take a quick glance at how you are doing with each of your goals.
Download Jogger for Android.
Handy Runner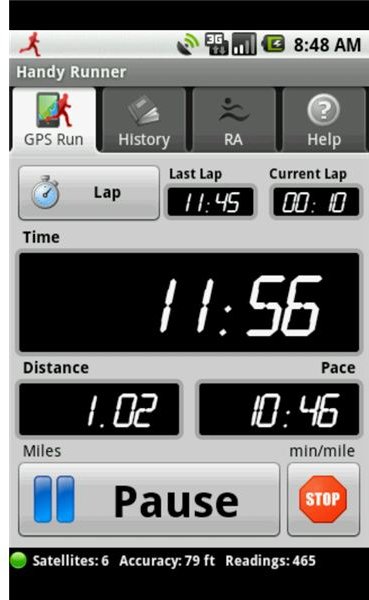 This app lets you track your running workouts via the GPS feature of your Android phone. What's unique about this Android running app is that you can integrate it with RunningAHEAD, an online running log site - allowing you to upload your GPS running workouts as well as view weekly statistics and recent workouts of other runners. If you don't want to log your running workouts online, you can also use the app as a stand-alone running app.
Download Handy Runner for Android.
BuddyRunner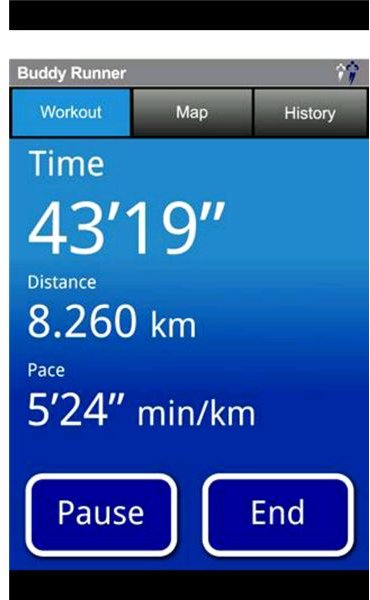 This Android running app has three major features - a dashboard that gives you insights to boost your running workout results, settings that you can configure to ensure you train the way you want and a sharing option that you can use to share your workouts with friends via Facebook, Twitter, Friendfeed, or email. BuddyRunner for Android has the capabilities of an expensive GPS enabled personal trainer and lets you monitor each run by recording your distance, pace, time, elevation, and route.
Download BuddyRunner for Android.
SmartRunner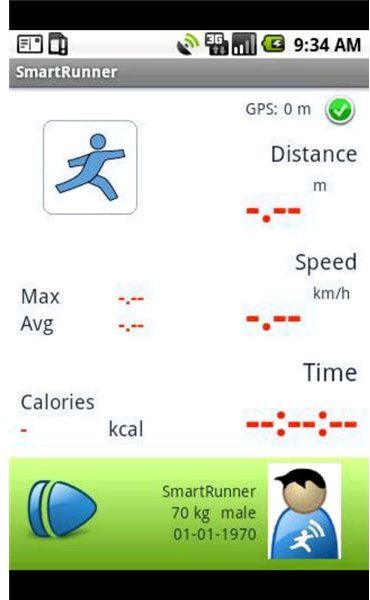 Available both as a free and paid app, SmartRunner is a GPS-based tracking app that lets you measure distance, speed, and even the calories you have burned off. It also lets you record your next outdoor activity and share it with your friends through Facebook and Twitter. To fully enjoy this app's functionality, you might want to consider registering from the developer's official site. By registering, you can have access to a runner's portal where you can upload your training progress as well as enjoy some other great features. The paid app will cost you € 99, while the pro-membership to SmartRunner will set you back for € 2,49.
Despite its price, our vote goes to SmartRunner as the best of all the Android running apps on our list. For features and the support you'll get SmartRunner is worth the price you have to pay for.
Download SmartRunner for Android.
Let us know about your favorite Android running apps in the comments.