Flash Player for Android Phones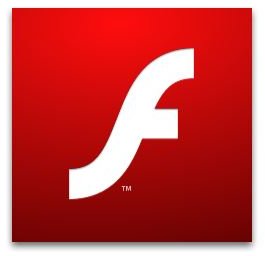 Flash for Android
The introduction of the Flash Player 10.1 and Flash content through Adobe's AIR apps this year has really revolutionized Android's ability to fully browse the web in its entirety. The HTC Hero was the first Android phone to have some limited capabilities of Flash, but the newest release of Flash Player 10.1 has enabled it on all capable Android phones. With Flash Player 10.1, you will be able to surf the web as you would from a regular browser, complete with videos, games, and oh yeah, ads too! But fear not, you can set Flash to on-demand to show only the content you wish to see and save on website load times!
Flash Player for Android Support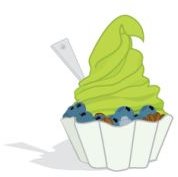 Unfortunately, not all phones can run Flash content. There is a strict hardware requirement and Android OS software requirement.
Device must have an ARM v7 (Cortex) Processor (Those with Qualcomm Snapdragon, TI OMAP3, or Samsung Galaxy S Hummingbirds will work).
Froyo OS (Android Version 2.2).
Some phones that are capable of running Flash well are the Nexus One, Motorola Droid Series, HTC Evo, Incredible, G2, and Samsung Galaxy S phones, provided you have the right Android OS.
Once you have verified that you can run Flash Player, it can be downloaded from the Android Market or by navigating to get.adobe.com/flashplayer on your Android browser.
If your phone is capable of running Flash, but you don't have Froyo yet, consider rooting your phone and installing the latest version of a custom ROM like CyanogenMod version 6, which is built on Froyo (2.2).
Some of the phones which will never be able to (fully officially) support Flash because of hardware limitations are the:
HTC Hero
Samsung Moment
T-Mobile HTC G1
T-Mobile HTC myTouch 3G Series
Motorola CLIQ
Samsung Behold II
HTC Droid Eris
Motorola Devour
Websites Optimized for Mobile Flash Player
Animations, Movies, and Entertainment and News
Online Gaming
Video/TV Sites
Of course this is only a brief listing of the sites Adobe has named as optimized for mobile devices. Most videos and games run surprisingly smoothly on the supported devices. Adobe has done an excellent job in adapting Flash to the touchscreen and smaller resolution devices allowing you to view Flash on a webpage or go fullscreen and fully interact with Flash content.
What the Future Holds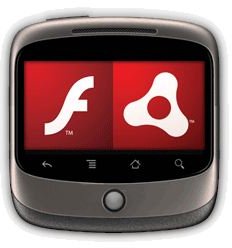 As with Android the future and possibilities with Flash are great to say the least. Official support for Flash is one of the distinct advantages of Android over the Apple iPhone iOS platform which has failed to embrace Flash.
Adobe has big plans for the Android platform. Most recently, they have released a native Android AIR application for developers for making .apk files from ActionScript 3 code so you can expect many Flash based apps. Additionally, you can expect further optimization in performance, playback frame rate speeds, battery life improvements, and support for tablets, especially with Gingerbread as the next version of Android.