Panda Home: How-to Tips and Tricks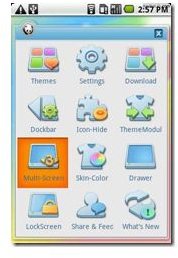 With Panda Home, you can manage theme applications on the Android platform. Panda Home allows you to customize the display name along with the font size and color of the application. You can download and switch themes for free. In addition to the themes, it also offers free downloading and installation resources as well as free technical support. In a nutshell, it's features are:
It's free to install and use.
It manages home themes on the Android platform.
There are numerous themes available for download.
The themes are completely customizable.
The themes are a delight to the eyes.
Panda Home from NetDragon recently won the Best Theme Replacement App Award at the ANA awards. It's the first domestically developed Android app to have ever won an Android Network Award. From amongst 60 contenders, Panda Home was one app that received this prestigious award. The award was conferred on this app because it assists Android users in devising amazing home screens through its user-friendly functionality.
How to Use Panda Home
Download and install PC Suite on your computer. You can find PC Suite on the official website of Panda Home. Once the PC Suite installation is complete, connect your Android device to your computer via a USB cable. PC Suite will prompt you to install 'PhoneDaemon'. The PC suite will recognize the phone after 'PhoneDaemon' has been installed correctly. Now click on the 'APK' Panda Home installation pack to install Panda Home on your Android handset.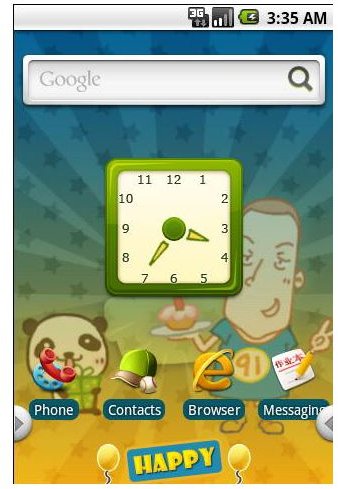 Click the Menu button of your phone and then click 'PandaHome' icon to launch the main Panda Home interface. Select the 'Online' tab to choose from the online theme list. You can tap on the theme name to preview its interface. Browse through the list and download the themes of your choice for free. You can find the downloaded themes under the 'My Themes' tab. Click on the theme that you want to use. A dialogue box will pop-up giving you three options to choose from: 'apply', 'preview' and 'delete'. From here select 'apply' and set the chosen theme as your home theme.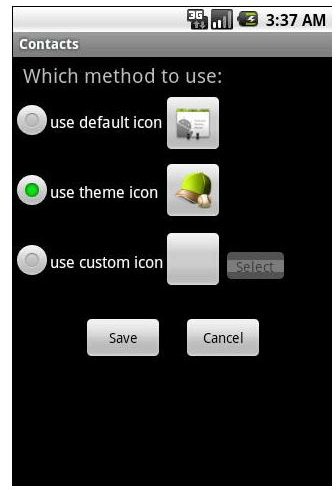 Besides applying downloaded themes, Panda Home also gives you an option to modify app icons. Pressing an icon for two seconds will bring up a circular menu with five functions namely an uninstall icon, view info icon, back to home icon, change icon and delete icon. In addition to this, Panda Home also provides two Dockbar shortcuts on either side of the screen. Tap on the triangular icons to show the dockbars. You can put your favorite apps on the Dockbar by simply long pressing on the chosen icon and dragging it to the Dockbar area.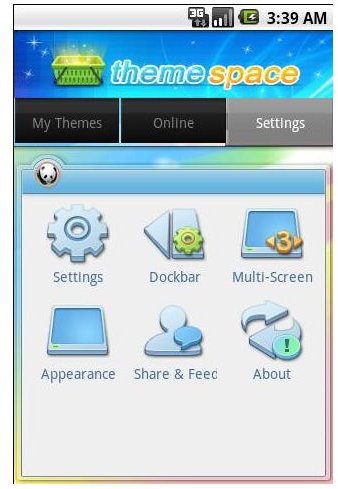 If you further want to customize your Panda theme, enter the main interface and select the 'Settings' tab. Here you can find dockbar, system settings, appearance and multi-screen options. Customize the one you want to by following the easy to follow screen prompts.