Top 5 Improvements Google Could Make for the Next Version of Android!

Introduction
With every passing month, Android is rapidly expanding its market share and is on track to eventually overtake Apple's iPhone iOS dominance in the smartphone maket. This growth didn't come over night, but can be credited to the great open-source Android OS that powers all of its great phones. We offer up our five suggestions on our wishlist of things to be included with the next update to Froyo, Gingerbread (Android OS 3.0).
1. End the Fragmentation of Different OS Versions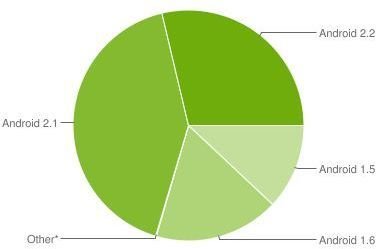 For every major Android version, all of the current phones should be updated to the latest release period. Android users are sick of buying the latest phones and being stuck with an older 2.1 Eclair when Froyo (2.2) is the best and most optimized version to date. Far too many users are stuck on Cupcake (1.5) and Donut (1.6). Google should mandate that all cell phone manufacturers and carriers upgrade phones (or push the updates themselves) by a certain date so that all users enjoy the same great experience!
The end of fragmentation should also apply to the many different flavors of customized Android versions employed by wireless carriers and handset manufacturers. Gingerbread will bring an end to the HTC Sense and other customized OSes. All of this customization leads to incompatibilities and upset users who must turn to rooting. Take for example Verizon's Samsung Fascinate Galaxy S phone, which laughably uses Bing instead of Google for its internet search and Verizon Navigator instead of Google Maps. It's a Google phone, leave it as it should be!
2. Flash Player Should be Bundled with Android OS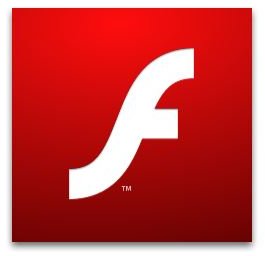 Flash content plays a crucial role on the internet. Not particularly for advertising, but media (music and videos) and games on sites like Hulu, Youtube, and Facebook to name a few. If Flash were integrated with Android, both parties would have a lot to gain and Android could tout its exclusivity over Apple who will never have Flash Player. While Flash Player 10.1 for Android is available for download on select phones running Froyo 2.2, it should be an option on all phones. It is reported that Microsoft will incorporate Flash Player 10.1 in its upcoming release of Windows Phone 7's Internet Explorer, so Google may look to strike a similar deal in the future.
3. More Games, Apps, and Developers!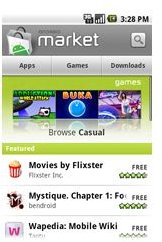 Google needs to attract more developers to the Android platform. Currently, there are approximately 80,000 apps on the Android Market, which is a good start. Google needs to do a better job of encouraging developers to produce content exclusively and concurrently on the Android platform. Many devs are playing catch up realizing ported iPhone apps now that Android has grown so much. In the future, it would be nice to see apps be released on both platforms at the same time much like software for Windows PCs and Macs.
4. Customization of Android
Froyo is the best OS yet! The open nature of the Android OS has always been about making your phone personal, something the iPhone is terrible at. The home screen for example is as unique as you, allowing you to add any number of shortcuts, widgets, and useful apps. The notification bar is always a swipe away and tells you about important information about your phone, your calendar, email, SMS text messages, appointments, and so much more! Google should take some cues from popular home-screen replacements like ADWLauncher which lets you customize everything from colors, to the app drawer and dock, orientations, action buttons, and the number of home screens. Customization shouldn't end in the home screen but extend to apps like the media player, which should incorporate a wider number of supported file types like FLAC lossless music.
5. Further Integration with Your Google Account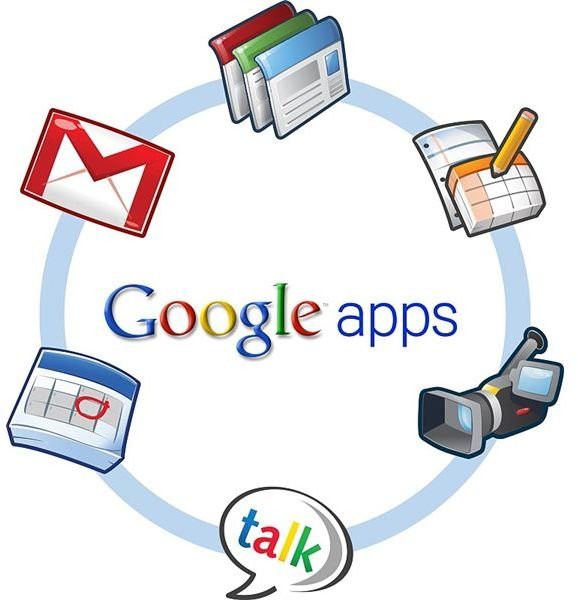 Google has done a pretty good job keeping all of your Google account information synced and well integrated, especially with Froyo which brought support for multiple Google accounts (with synced inbox, calendars, contacts, etc), Picasa Web Albums syncing with the gallery, and Chrome to Phone (optional app for sending links from your computer to phone). This should extend to the browser and adding a Google Docs app, syncing all of your current bookmarks and documents. The possibilities are endless with all of the new Android tablets and Google TV hitting the market in the coming months. Imagine working or playing on the go and having all your files on the cloud!
Conclusion
These suggestions are some of the little things that together would go a long way to making Android even better without heavily relying on third party apps or rooting your phone. How would you improve the Android OS? Let us know in the comments!