Round Up of the Top Rated Android Media Players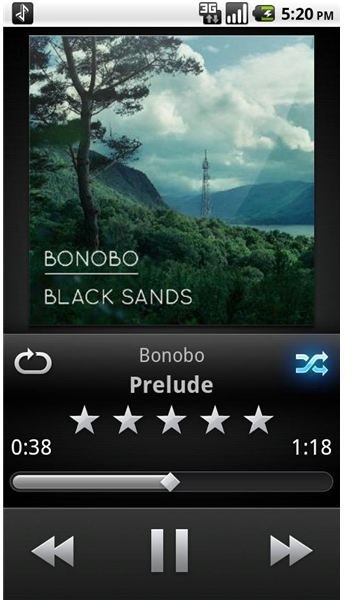 DoubleTwist
If you are looking to try a different media player for your Android phone, DoubleTwist should be your first choice. DoubleTwist is a great iTunes replacement if you happen to be a hardcore iTunes user and are looking to jump ship and try an Android phone. It uses a desktop client similar to iTunes, allowing you to sync your phone with apps, playlists and podcasts just like an iPod. You can even import your current iTunes playlists and podcasts. The interface is sleek and simplistic, offering the usual features like repeat, shuffle, ringtone options and the like. One caveat of DoubleTwist, is that all music must be stored on an SD card, which is not an option on some Android phones. It is currently available as a free download at the Android Market.
TuneWiki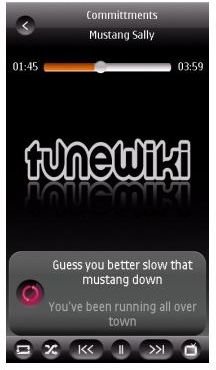 If you are a social networking nut, then TuneWiki is right up your alley. TuneWiki is a solid media player for Android phones with some added functionality that can make listening to your music collection a social event. TuneWiki offers a sync feature that grabs song lyrics and album art for whatever song you happen to be listening to. It also has a social networking feature called Music Maps that will display the location of other Android phone users listening to the same tune. Throw in the ability to post and read comments about your current song and TuneWiki becomes the dominant force for social music listening. A free download at the Android Market, TuneWiki is definitely worth checking out.
MortPlayer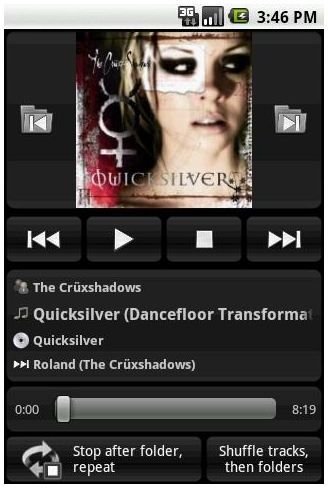 MortPlayer for Android is a decent media player and is definitely a step up from the stock media player. MortPlayer offers a simple interface with the typical controls you would find with any media player like shuffle, repeat, etc. If you prefer to organize your music with a folder type structure rather than using tag functionality, MortPlayer would be a perfect match. MortPlayer also offers a sleep timer which can be handy for listening to music while going to sleep. MortPlayer is available as a free download at the Android Market.
MixZing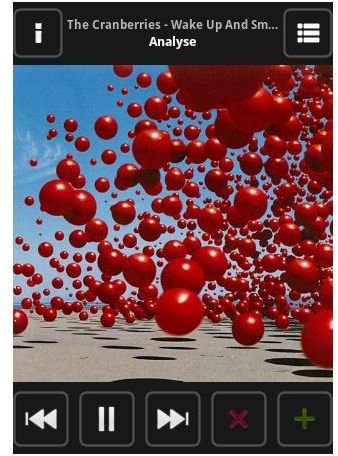 MixZing is another solid Android media player. MixZing offers a simple interface that is extremely easy to navigate with typical play/pause and previous/next track buttons which can be held down to fast forward or rewind. MixZing will automatically download album art for your music by checking ID tags embedded in your music files. Another nice feature of MixZing is the lock-screen widget, which displays the album art of the currently playing song and features accessible play/pause, next/previous track buttons when the phone is locked. MixZing is available in a free version that includes ads and a pay version that makes the lock-screen widget available.
Cubed Music Player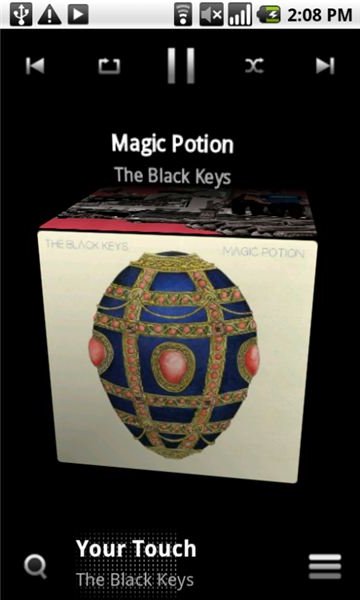 If you like a very simple yet sexy interface, then check out Cubed Music Player. Cubed Music Player, also called "3", has one of the coolest features I have ever seen in a media player, Cubed Navigation. This feature displays your music in a 3 dimensional cube which you can spin up or down to browse album art or left to right to browse alphabetically. If the Cubed Navigation isn't your thing, you can switch to a wall view or text only view to browse your albums. Controls are simple to use and easy on the eyes making Cubed a visually appealing Android media player.
The Verdict
With all the great media applications available for Android, I would have to give DoubleTwist first place with TuneWiki a close second. DoubleTwist's interface is super slick and combined with the desktop client, it is a definite iTunes killer. TuneWiki is extremely cool with its social media aspect, but just isn't up to par with DoubleTwist as a media player. No matter which Android media player you choose, they are all a step up over the stock Android Media player. What's your favorite media player for Android? Feel free to post a comment and let me know!