How To Find Android Apps Non Market Websites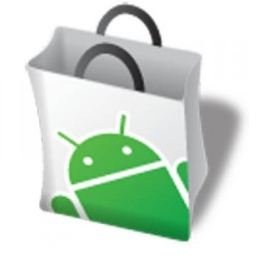 A World of Android Apps
The Android Market is one of the best features of the popular mobile platform – you can find apps that do almost anything, from games to comic readers, RSS feed readers to social networking tools, measuring tools, blogging apps, and so much more.
The vast selection of apps available on the Market are submitted and rated by users in order for them to be listed and as anyone who has used it will know, credit card information linked to your Google account is used to purchase the apps if they are premium products.
But what happens to the apps that aren't listed? Where can you find Android apps outside of the Android Market, and how would you go about installing them? Read on…
How To Find Non-Market Android Apps
One key resource for non-market Android Apps is Handango.com [www.handango.com] which lists and sells via download a variety of apps. Some of these might be found in the Android Market, but a good deal of them aren't, making Handango.com a great choice for anyone interested in keeping an eye on all of the latest apps for the platform.
Other sites providing Android apps without having to first access the Market are:
• Mobihand
After you have browsed these sites and found the app you want, you will then need to install it.
But how do you install non-market Android apps?
Installing Non-Market Android Apps
Only a small change to your phone is needed to install a non-Market Android app.
Before you start browsing and downloading non-Market apps via your Android phone, go to Settings > Applications and under Application Settings tick the box Unknown sources. This will allow the install of non-Market applications, so once the phone has accepted this change, you can flip back to your browser and carry on looking for a new app to download!
The reason for this rather strange feature is that, as described above, apps in the Android Market are listed as they are submitted, without any testing. Only the feedback from other users can give any idea as to whether the app is safe or indeed fit for purpose. In contrast, non-Market apps from the reputable websites listed above have been tested.
SlideME
If you don't fancy any of the above, but still want to access non-Market apps – more than likely because you don't want to pay by credit card for apps in the official Android Market – then why not use the rather cool site that is www.slideME.com?
Using this site, you can pay for and download apps either via your Android browser or via SlideME Application Manager (SAM) available by pointing your mobile browser at slideme.org/sam2.apk. This tool will manage your browsing of the SlideME website, and act as a secondary Market on your Android device.
Note, however, that some networks prevent their handsets from running applications that haven't been listed in the Android Market. You should check with your carrier or do a check online for your handset and carrier to find out if this is the case.