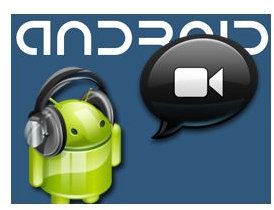 These Android radio apps will provide you with a richer media experience than you might have thought. You can access all kinds of music from across the world and enjoy tunes on the go. Here's the top ten Android radio apps.
Pandora
Pandora is the best personalized streaming radio app and it plays just the kind of songs you are interested in. It also helps you to find new artist with similar styles. You can create personal stations for each of your unique musical tastes. You can download Pandora from here.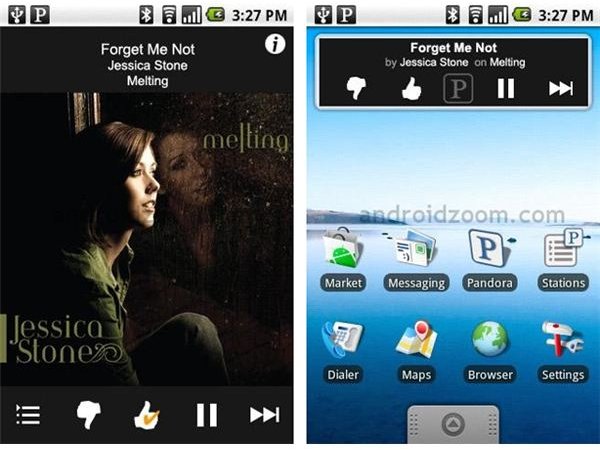 Rhapsody Radio
Rhapsody Radio offers an on demand streaming music service for people who know exactly what they want to listen to. A monthly $10 subscription will give you access to millions of songs that match your tastes. You can download this Android radio app from here.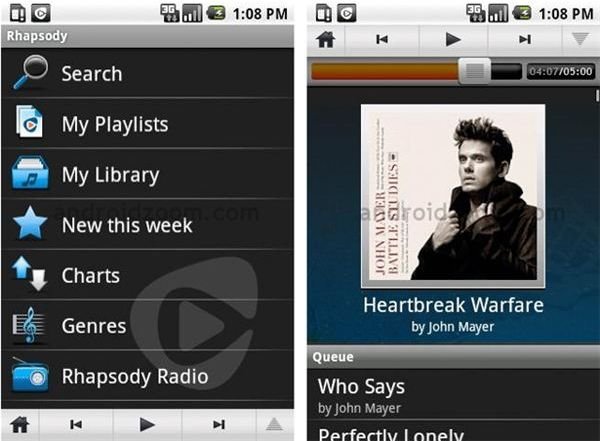 Imeem
Imeem is a great Android radio app. It's an online streaming music service. All you need to do is download it, register for an account and personalize the radio to discover the most popular artists.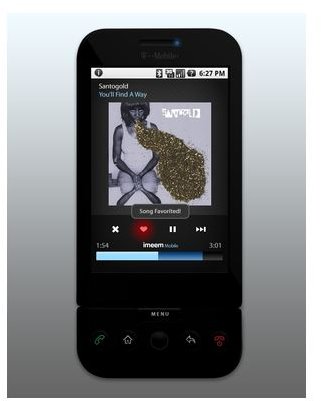 XiiaLive Radio
XiiaLive Radio was formally known as DroidLive. This Android radio app supports multiple audio formats. You can explore, categorize and save your favorite radio stations as well as tag your favorite artists and songs. You can download it from here for $3.99.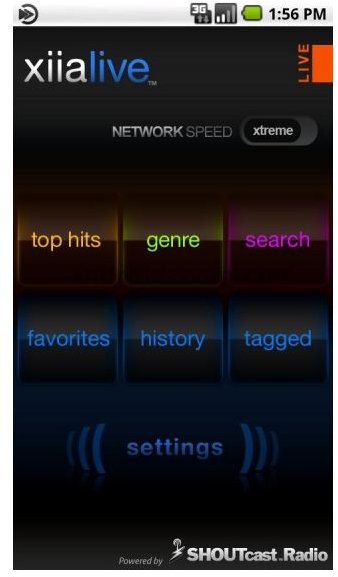 iHeartRadio
The iHeartRadio app offers streaming broadcasts from 400 local radio stations. It also supplies access to a variety of on demand audio and video content. You can download this application for free from here.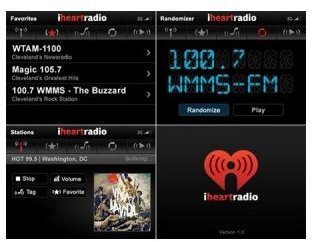 Slacker Radio
The Slacker radio app with caching feature allows you to listen to radio when there is a weak or even no connection. Cached stations are directly stored on Android devices. You can customize this radio app by creating personal stations for every genre. The user requires a Radio Plus subscription to access this app's caching feature. Users without the Radio Plus subscription can try the free 14 day trial of the caching function. You can download it from here.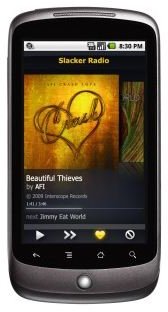 A Online Radio App
A Online radio app is a complete online radio solution for Android phone users. This app plays all channels of shoutcast and icecast. This application supports icecast and shoutcast's AAC as well as AACP channels which no other app in the market does. You can download this app from here.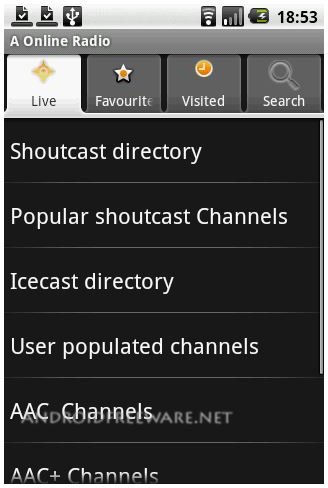 Sirius XM
Sirius XM is an amazing Android radio app that offers access to 120 satellite radio channels for just $2.99. Users can try this app for free for 7 days before taking the subscription. You can download this app from here.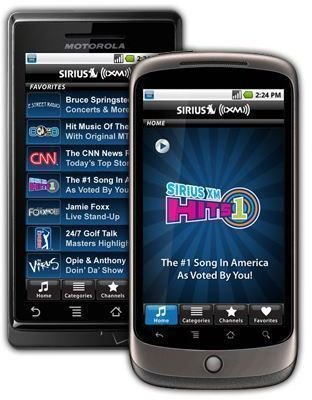 Radio Time
You can listen to local radio stations with the Radio Time app for Android. You can listen to everything from music, talk shows and even sports. You can easily download this cool app for $1.99 from the Android Market.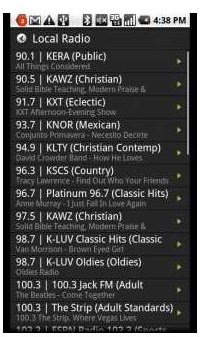 Wunder Radio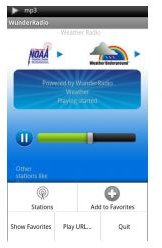 Wunder Radio is a new Android radio app that has the ability to stream live radio from all over the world. Users can gain access to tons of radio stations and genres by using this app. You can download this app for $6.99 from here.