Why You Should Root Your Android Phone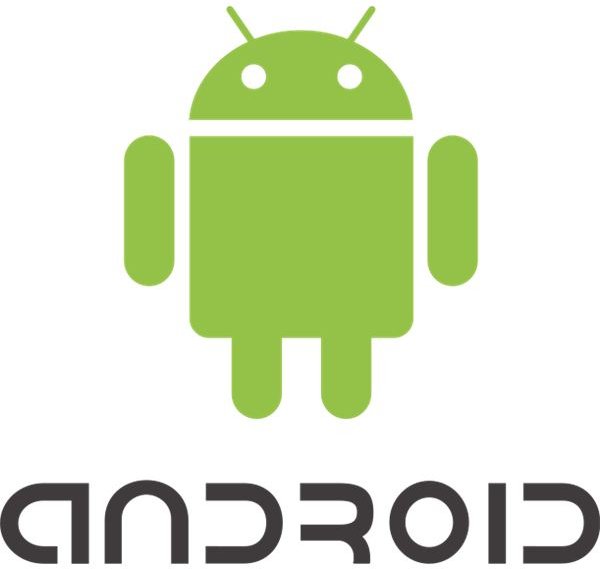 Introduction - What is Rooting?
One of the great benefits of your Google Android smartphone is the ability to install apps and customize it to your heart's content. Out of the box, every Android phone has countless features, but hidden beneath the surface are loads of features waiting to be unlocked and put to good use! While Android is an open source endeavor, you still do not have full control over your device. Rooting your Android phone or device is a lot like jailbreaking an Apple iPhone or iPad. It gives you root access, for total control over your phone, freeing you from any restrictions your carrier, Google, or handset manufacturer may have placed on it. It is perfectly legal and fully reversible should you need to use the warranty. With this article, you will see that the benefits of rooting greatly outweigh the potential disadvantages. Once rooted, there's just no need to go back!
1. Unlock Features, Customizations, and Apps
The best reason to root are the amazing apps for root users! Rooting your phone is like getting an entirely new phone. Before rooting my phone, I was stuck on an old operating system (OS) and the phone soon felt sluggish. After rooting and installing CyanogenMod, it is swift and fun to use again. I had access to multitouch, a fast refined browser, dialer, and home screen. Rooting unlocks a whole host of features and abilities outlined below.
2. Latest Android OS's
The latest Android OS is Froyo, version 2.2. For a multitude of reasons and the many different Android phones on the market, not every phone has been updated to the latest OS and some users have been told that their phones are not "compatible." Why should only a select few have all the fun with Google's latest release of delectable dessert-named OS's? Rooted users have a choice of installing any current and future OS's by installing custom-tailored ROMs for their phone (see #3).
What's next for the good folks at Google? Version 3.0, Gingerbread! It should bring many exciting features and should hit by year's end!
Customized ROMs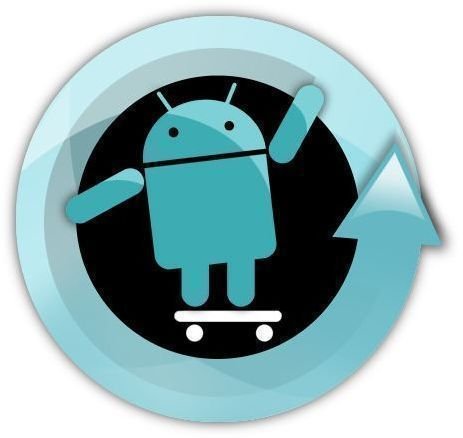 Browsing the XDA forums, you will find that it is conveniently divided up by phone model. For the most popular Android phones, you will find dozens of ROMs specifically designed for your phone. Some are stripped down versions of the latest OS designed for speed, while others add useful features out of the box. One of the most popular and original ROMs is CyanogenMod. It is currently available on phones like the Nexus One, Motorola Droid, HTC EVO, Droid Incredible, Hero, Dream, Mytouch 3G, G1, and a few others. I personally use Cyanogen and have found it to be the perfect blend of speed, customization, and usefulness.
You can use ROM managers to test different ROMs and quickly backup and restore your phone.
4. Faster, More Productive Phone
Customized ROMs as described above are tweaked for your specific phone to give it the best performance. ROMs are constantly being updated on a weekly or monthly basis, unlike official Android releases which come maybe twice a year.
Rooted phones have control over the internal CPU of the phone which can be overclocked and tweaked to boost your phone's performance. It may affect the battery life slightly, but you should still manage a full day's charge easily on a properly functioning phone.
5. Wi-Fi Tethering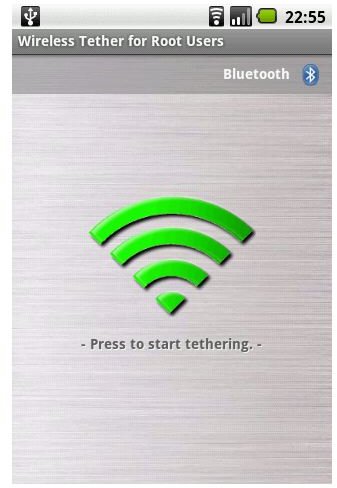 For me, this was one of the most attractive features to rooting my own phone. Coming from a BlackBerry, where you could easily configure the phone as a modem and tether it over USB right out of the box, I wanted to be able to do the same with my Android phone, only wirelessly. With the app "Wireless Tether for Root," you will be able to accomplish just this and turn your phone into a mobile hotspot Mifi-like device. With Wireless Tether, you will be able to securely set up a connection and connect to it wirelessly via your laptop or other internet device, including an iPod Touch.
So, Now What?
Get Rooting! Head on over to one of our guides for the T-Mobile HTC G1, Motorola Droid X, or HTC Hero. Better yet, jump on over to our newest Android Rooting Guide for easy 1-click solutions and custom ROMs like CyanogenMod!
If you have any questions, let me know in the comments!
This post is part of the series: Rooting Your Android Phone
In this two part series we weigh the pros and cons on rooting your Android phone or device to see if the root process is really worthwhile.