Top Invoice Software for your Android Smartphone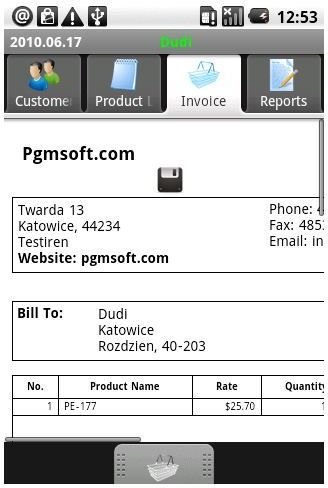 Invoicing on your Android Smartphone
Sending business invoices digitally allows green-conscious businesses to save on paper used as well as save on their overall budget. Small businesses often do not have a dedicated invoicing department meaning that often the business owner or a general worker must create and send the invoices at the end of a job. These Android invoicing applications allow these users to quickly create and issue invoices on-the-go as well as removing the need to hire another worker to deal with billing issues.
Top 5 Android Invoicing Software
Without further ado, I bring you the top 5 invoice applications for the Android OS (in no particular order).
PGM-Invoice: The advantage of the program is that it is very easy to use thanks to a user friendly interface. All features are clear and legible. Just set your company's data, add products or services to sell, enter the customer and you're ready to go.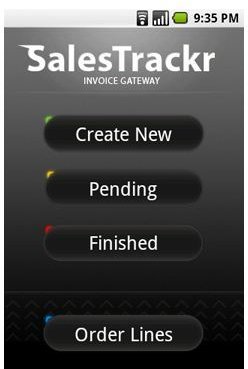 InvoiceME: A simplistic Android invoicing application. Adequate for small business needs. Allows you to create your invoice and send it via e-mail or SMS. I have not personally used this Android invoice application but it has received mixed reviews on different smartphones. Please do the due diligence and research this application's performance on your specific smartphone before purchase.
SalesTrackr: Allows you to log hours, scan barcodes and send invoices directly from your Android smartphone. This program does what it was designed to do fairly effectively but the cost per invoice may discourage a lot of potential customers.
Invoice Pal: Another simplistic Android invoicing application. Create your invoices and send them via e-mail on your Android smartphone.
Google Docs: Create an invoice template in Google Docs in Excel or Word format. Fill in customer and product information on-the-go. Once the invoice is created simply e-mail, SMS or share it online all from within the Google Docs interface on your Android smartphone. This is currently my method of choice when it comes to creating invoices on my Android smartphone. While the Android applications listed above do offer some nice functionality and automate certain tasks I do not feel that they currently offer me enough over the Google Docs method to make it worthwhile to purchase the applications.
Conclusion
Invoicing on the mobile Android platform still has a long way to come. While programs like PGM-Invoice and SalesTrackr do an adequate job of allowing you to create and send invoices we are in need of an Android invoicing application that can sync with popular PC business applications such as Quickbooks. The functionality currently offered by invoicing software on the Android Market can be obtained by simply using Google Docs and a little bit of old fashioned creativity. If a company wants to set its invoicing software apart from the rest of the competition they will need to add this extra functionality allowing you to sync your invoices with a current, popular desktop business application.