Android Calendar Apps: Here Are 5 Great Choices - ARCHIVED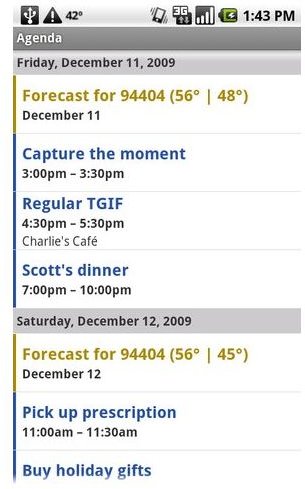 Editor's Note: This article was originally published in 2010.
Android powered devices can make you productive if you use the right tools. Use these calendar apps to track daily events and tasks. These five suggested apps on the list are the best of the bunch according to all the ones I tried.
Google Calendar
The Google calendar app comes built-in with the Android OS. The mobile functionality of this application is flawless due to Google and Android's intrinsic link. If you update an appointment on this app, it will instantly reflect on your mobile device. Android users can also enjoy the built-in functionality of shared calendars where you can simultaneously create and view multiple calendars. You can download this application here.
Smooth Calendar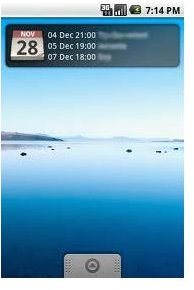 Smooth Calendar is an attractive and clean application with added functionality. It displays multiple upcoming events and aautomatically synchronizes calendars with the built-in Google calendar. The key customizations offered with this application are the choice of display, number of events to be displayed and number of days the user would like to check an event for. Further, the ability to change the size and color of the widget is also offered. Tapping the calendar gives access to basic features of the application. You can download this application here.
Android Agenda Widget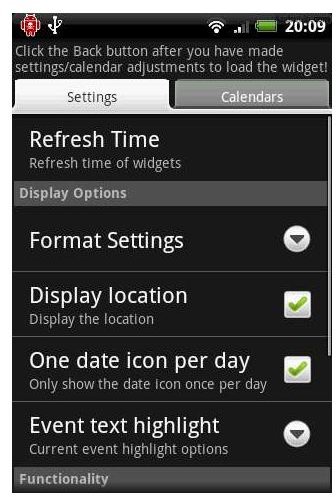 Android Agenda Widget is a highly customizable calendar that never lets you forget any appointment, birthday or meeting. An attractive user interface and a huge list of customization options are the first things that a user notices in this app. There are different options for different themes, widget styles and sizes, skins and text sizes. This app can be conveniently tailored according to the user's requirements. The user can easily add an event by clicking the '+' button and view the details of the event by simply clicking on it. You can download this application here.
Jorte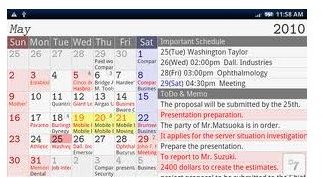 Jorte is another free calendar application for Android. It's a fast and full feature calendar application that has the ability to segregate its own data within the application. Just by tapping a few selections, the user can view daily, weekly and monthly agendas. To add an event the user has to simply choose the day and add an event to it. Jorte offers three home widgets – a full monthly calendar, a horizontal weekly calendar and a weekly list. Another unique feature of this calendar is that it allows the user to add to-dos and notes to the monthly calendar view. You can download this application here.
AnCal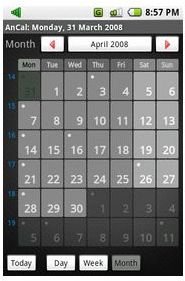 AnCal is a promising Android calendar application. Its calendar software is known as Personal Information Manager (PIM) and it helps the user to stay organized every day. The user can easily add and edit stored appointments, tasks and notes. This extremely easy to use app allows users to view monthly, weekly and daily reports of the appointments. The user can set alarm and set daily, weekly, monthly or yearly repeats for appointments. You can download this application here.
What did you think of this list - anything you would add to it?
This article has been placed in our archives.