SPB TV - The Best Way To Watch TV On Android Phones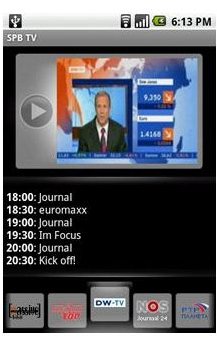 Can I Watch TV on Android?
Looking for a way to watch TV on your Android? While various streaming video options are available, there is little available in the way of streaming live TV from around the world – other than SPB TV for Android.
While it isn't free, SPB TV for Android is a fully functional way to watch TV on your Android phone, and offers a range of channels from around the world in different topics.
Movies, news, weather and sports are all available to watch across either Wi-Fi or your 3G connection (depending on your network provider) with SPB TV, which comes equipped with a TV guide and previews of TV stations before you switch to them!
Watching TV on Your Android
Surprisingly, there are few apps available to stream TV content to your Android – and what apps are available fall well short of the level of polish and presentation that SPB TV delivers.
Offering over 100 subscription-free channels, SPB TV for Android offers content in multiple languages from over 17 countries. With a channel preview function and a TV guide, the app simply has to deliver on presentation or else the whole thing would be a mess!
Although equipped with pleasing touchscreen interaction with the TV guide, the in-picture preview and the TV player itself, SPB TV isn't perfect for everyone wishing to watch TV on Android. Brightness and volume controls are also available, as is the ability to place the channels in custom order, a great way to filter out the foreign language broadcasts.
The main problem is with the content – while diverse in terms of language, the channels that are streamed are limited to news and weather, some sport and third rate movies.
SPB TV on the Android Market
Purchasing SPB TV is easy – you can download the app and install over the air from the Android Market or you can get it directly from the SPB website, spb.com/android-software/tv/. Users of barcode reading software can also scan the link provided by SPB and get the application that way.
Watching TV on your Android isn't necessarily going to be easy, however – for a start off you need a decent internet connection; you'll also need a generous data plan from your mobile network. For the best results, I would recommend watching via a local Wi-Fi network, perhaps in a shopping mall, hotel or onboard a train, although good results can be achieved via 3G or HSDPA connections.
Try the Lite Trial!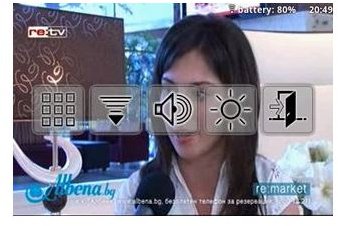 However you might be reluctant to part with $9.95 for this app to begin with – which is why SPB offer a Lite version via the Android Market.
Providing a limited selection of channels, SPB TV Lite nevertheless perfectly demonstrates the quality of the streaming and the ease with which the UI makes browsing the channels. And that is really the best thing about SPB TV - it is so easy to use and setup!
One thing that really impresses with SPB TV is how the effort has been made to match the high level of presentation found on the Windows Mobile version (a platform SPB have put a lot of effort into). SPB have only a limited number of apps currently available for Android, but if the quality of this app is any indicator, they'll soon be offering a lot more.