Best Bird Watching Software for Android Phones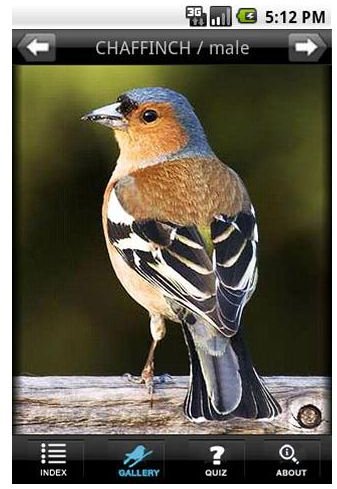 Bird watching can be a fun and relaxing way to spend leisure time in nature, but it is so much better when you can actually identify the birds on sight, or by the sounds they make. If you plan on going bird watching, try out some of this bird watching software for your Android phone.
BirdsUK
Compared to most bird apps this piece of software is a treasure trove. BirdsUK offers a really great photo and audio guide to the most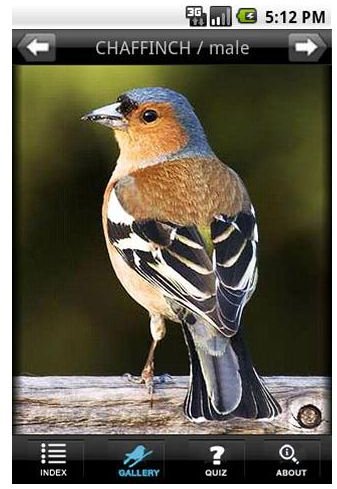 common garden birds that can be observed in the UK. This bird software helps you to identify more than 50 species, as defined by the RSPB (Royal Society for the Protection of Birds). To supplement the information it provides, the app also has a link to Wikipedia where users can get additional information on species of interests. BirdsUK was a top iPhone bird watching app in the iTunes for about 3 months running and seems destined to fly away with the top bird watching app prize for Androids. You can get this for just 0.59p at crispyapps.co.uk.
Bird Atlas Recording Software
This is a neat app for ornithologists and bird watching enthusiast alike. It allows bird enthusiasts to log location specific information on the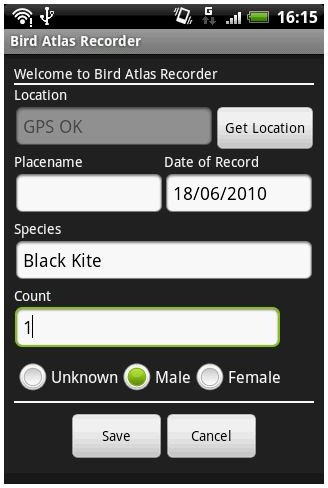 species that was sighted using the devices GPS. The app has fields to record the location of the sighting, the date, species, sex and the number of birds that were seen. Whenever you are ready, you can export the data you have captured in the KML file format for use with Google Maps. The app is free and download links can be found at AppBrain.
Bird Songs
If you enjoy watching and listening to birds then perhaps you will want to have their pleasant calls and songs to serve as your ring tone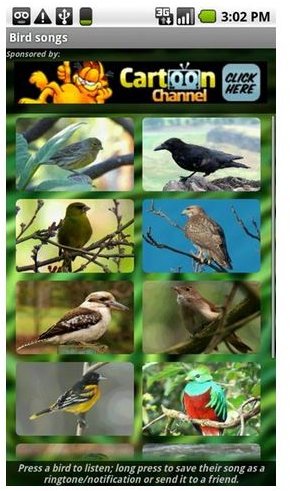 as well. Bird Songs gets all its audio from field recordings, so you hear the birds in their natural habitat. As with most bird watching sound apps, this piece of software has a limited list of birdcalls and songs (12 in the initial release). Fortunately, the app allows for its files to be installed or moved to a SD card, so there will be lots of space to accommodate an expansion of the audio library. Free downloads of this app are available.
Audubon Birds - A Field Guide
With more than 2,300 bird songs and calls, and more than 2,000 color photographs, this is a most resourceful bird watching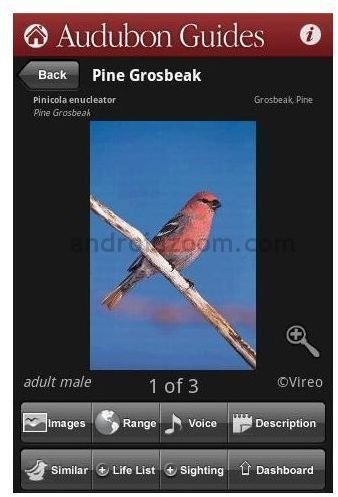 software for your Android smartphone. Users pay a price for having all this information at their fingertips though, as many users complain of slow load times. However, if you can wait long enough for Aubon Birds to open, you will find detailed descriptions of more than 750 North American birds along with their calls, songs and photos. The app also comes at premium with a comparatively high asking price of $19.99. You can find a download link for the app at AndroidZoom.
Bird Song Sound Droid
BirdSong was designed to help people learn how to identify certain birds by the calls and sounds the birds make. In fact, you can study the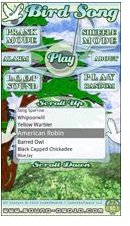 birdcalls using a play/shuffle mode and then quiz yourself with the random playback option. This app keeps its download size relatively small by offering a very limited number of audio files on some American birds. At the writing of this piece, the app had the names and sounds for only 27 American birds. The Bird Song Sound Droid can be downloaded from the Android Market, or you can find links on AppBrain.
These top apps offer a great way to identify and get interesting information on some popular species. While many apps are limited in the information they carry, some developers do update their apps with new species. Now, if only the apps could take a picture of the bird or record a sound of it and automatically identify the correct species. Wishful thinking? Maybe not.
Image credit: Each image is the property of the respective app developer.