In Search of the Best Android Music Player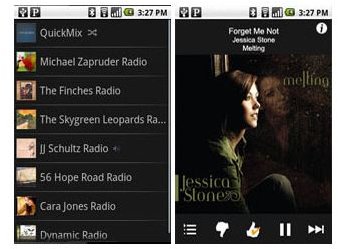 Pandora
Pandora is the best streaming music player for Android handsets. Pandora allows users to create personalized radio stations based on their favorite artist and song. Its QuickMix option merges artists and genres that fall under different stations, giving users an easy way to listen to diverse music in one station. Pandora music player also contains a widget that allows users to run this application in the background. Another good thing about Pandora is that it is absolutely free. You can download it from here.
Rhapsody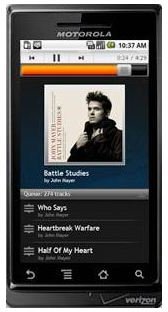 Rhapsody is another free music player app for Android handsets. Users can access the complete library of Rhapsody which contains 9 million songs at the minimal price of $ 9.99 per month. MP3s and videos can also be downloaded from the library. This Android music player has a nice layout and features the ability to queue songs in a playlist. The new versions of this music player allow users to playback the media offline as well. You can download it from here.
doubleTwist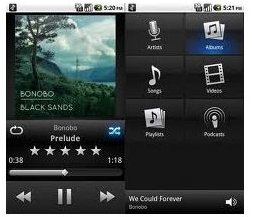 The doubleTwist app is the best Android music player when compared to other players. It works really well and is easy to control. The twist here is that it actually is a PC based application. However, this software allows users to manage media on their Android device through a software interface, just like iTunes does for an iPhone. After installing doubleTwist, point out where the music, videos and pictures are on the PC. doubleTwist locates them and then the user can access them from the player. You can download it from here.
BubbleBeat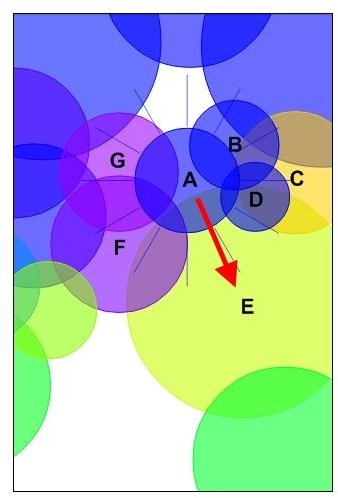 This interactive music player application manages playlists using a system of funny bubbles. This fun to use application allows users to both create and use playlists on their Android device. The user can create a bubble by choosing the color, size and assigning a song to it. The playlist comes from the intersection of bubbles and the random factor in the way bubbles overlap. This never before seen application is less popular among music lovers as they find its interface confusing. However, there are people who love this application. You can download it from here.
StreamFurious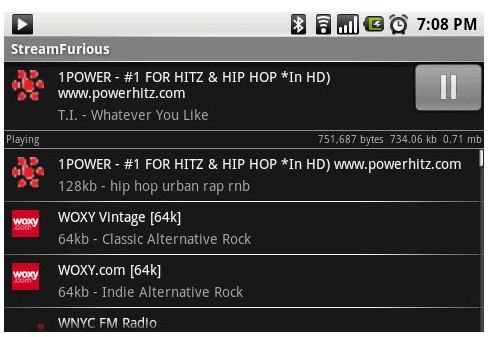 StreamFurious allows you to stream your favorite online radio stations from Icecast and SHOUTcast and play them in the background of your Android device. Even if you receive a call while streaming music, it automatically pauses and resumes after the call. The basic version of the music player is free but you have to shell out $5.99 to switch to the Pro version. The Pro version offers tons of improved features like a sleep timer, a podcast directory, and streaming podcasts. You can download it from here.