Are Smartphones Worth It?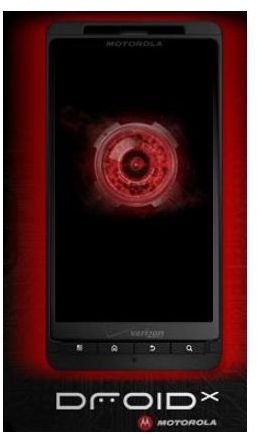 Smartphone Benefits
If you have not already done so, it's recommended that you check out part one of our series "Smartphone Pros and Cons" to learn more about smartphones compared to traditional cell phones. From there, you can get a good idea of everything that smartphones have to offer.
For the most part, smartphones do have an edge over regular cell phones. For the many people that are trying to figure out if smartphones are worth it, check out some of the examples below, which are common situations where smartphones will come in especially handy.
Are you a road warrior?
Much of the hype around smartphones has to do with their advanced internet surfing capabilities and email features. Thus, if you do a lot of traveling and are in an occupation or job that requires the internet and checking your email, a smartphone may do you a lot of good. Smartphones like the BlackBerry are known for their awesome email programs, and smartphones like the Motorola Droid are known for their fast and efficient mobile web browsers. For anyone that is constantly on the road, but needs to keep in touch with business contacts, a smartphone can be worth it, and easily justify the price. Remember, when you're out on the highway or interstate, there is not typically a Wi-Fi signal within several hundred miles. With a smartphone, you get constant internet wherever you get cell phone reception.
If you are often on the go, a smartphone may be a great choice for you.
Do you get lost easily?
Whether you do a lot of long distance traveling as mentioned above, or just live in a big city that can be difficult to navigate at times, smartphones can be a savior for those who get lost easily and often find themselves stopping and asking others for directions. Why? Because the latest smartphones offer, clear, concise, turn by turn GPS navigation. Even if you have a traditional atlas or roadmap in your car, you may find GPS to be much nicer. GPS offers up to date traffic reports, weather conditions, delays, and even recommends destination hot spots to check out.
Combine the internet mentioned above with the GPS mentioned in this section, and a smartphone will allow you to find any business address, and give you directions on how to get there.
More Times Where A Smartphone Is An Advantage
So far, we've covered internet, email, and GPS advantages of smartphones. However, there is still much more that smartphones can do, that most traditional cell phones cannot. Be sure to continue on to the 2nd page of our article, where we will list some additional times where having a smartphone can be advantageous. We will also conclude with some advice on whether or not smartphones justify the price.
Are You A Social Networking Guru?
These days, websites like Facebook, MySpace, Twitter, and more all have us connecting with friends and family in a different way; and much of the time, people chat with each other just as much on these websites as they would on a phone. A smartphone gives you the advantage of having social networking features on the go. Things like Facebook mobile, Twitter mobile, and MySpace apps all give you an easy way to stay up to date with your friends. Not only that, but these apps actually give you a workable solution to do just about anything on each social networking website, meaning you get the full user experience even though you are using a cell phone. If the social networking apps are not to your liking, remember, you can always log on to each social networking website the traditional way, using your smartphone's browser.
Are You A Gamer?
If you thought that games were fun on your regular cell phone, you may be amazed by the games that they have now for smartphones. Notably, Apple, creator of the iPhone, went as far as to sign a deal with EA Games, bringing some of the best console games to the mobile market. But not only Apple, as Android, BlackBerry, and Palm phones are all coming out with more and more games.
Gameplay on smartphones is a step up, compared to gameplay on that old flip phone. Notably, because most smartphones are touch screen, today's mobile games offer more interaction, better controls, and even better graphics.
You can check out the Top Ten iPhone Games and the Top Ten Android Games for some ideas.
Do you like convenience?
Aside from all of the things mentioned above, the apps for smartphones really bring out the full potential. Games and social networking are not the only apps out there. There are a variety of other apps that can be just for fun, for convenience, and just to make life easier. For some examples of the variety of apps that smartphones offer, check out our series on the best iPhone apps. Even if you don't plan on getting an iPhone, there is a good chance that Android, BlackBerry, and other platforms will offer similar apps.
Are Smartphones Worth It?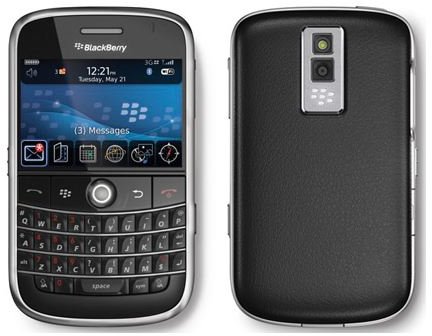 If you answered yes to more than two of the above sections, there is a good chance that a smartphone purchase will be a good deal for you. The cost of the smartphone is a bit higher than a regular cell phone, when buying the hardware. However, with a 2-year upgrade available, most smartphones can be as cheap as $50.00 and range up to $300 plus. So, there is likely a smartphone out there that you afford.
As far as the monthly rate, a smartphone will add approximately $30 to your bill, which amounts to $360 a year, or a dollar a day. The thing about this is, most smartphone users will use many of the apps, internet, email, and advanced capabilities that the phone offers on a daily basis. So the question is as simple as this, are all of the features listed above worth a dollar a day to you? Does being able to have a good internet browser, fast email, social networking, games, apps, and convenience wherever you go overpower that $1.00 a day charge. If so, what are you waiting for? Go get yourself a smartphone and check out BrightHub's mobile channel to learn about everything that a smartphone can do. If not, then that's just as good of a choice. You will save that dollar a day, which puts an additional $360 a year in your pocket.
This post is part of the series: Smartphones vs. Cellphones - Are Smartphones Worth It?
This two part series focuses on smartphones vs. traditional cell phones. Here, we will discuss the many advantages of smartphones, and also compare the two types of mobiles, helping you to decide which is best for you. Some people may benefit from smartphones, where others may not need smartphones.