How to Get the Android Market Back on Your Phone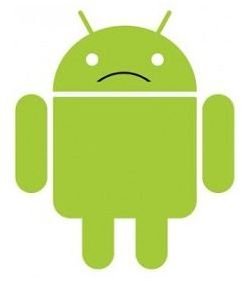 Introduction
So, you bought a brand new (or even used but new to you) Android phone and Android Market is not installed? This is a particularly painful problem since Google does not currently have the Market available as an independent download. Well this page will give you a few options on what you can do to try and remedy that situation. One thing to make sure of though, is that the Google Market is allowed where you are using the phone. Here is a list of places that allow the Google Market for both paid and unpaid applications.
Factory Data Reset
If you just got the phone this option can't hurt to try since you wont have any information to worry about losing. I would especially try this if you bought your Android phone used. To set your phone back to the original factory settings do this:
Make sure you are on your home screen.

Press 'Menu' then 'Settings' then 'Privacy'.

Click on the 'Factory Data Reset' option and confirm that you really want to do that.
This option should hopefully work with most problems, but if not we can try another way.
Software Upgrade
There are a few phones that for whatever reason just did not get the Android Market application installed with their original version of Android. This means that a factory data reset will not help your problem at all. So instead, we will search for an update to the software and hope that there is one. To check the version of the software do this:
Make sure you are on your home screen.
Press 'Menu' > 'Settings' > 'About Phone' > 'Software'.
Check to make sure that the version of the software you are running is current. Depending on the phone that you have you may be able to do that in this area. You can check for software updates by clicking on that option. Otherwise simply note the version of the software that you are running and then go to your phone manufacturer's website and see if there is anything newer and if so, how to install it.
Third Party Software
Another option is simply don't use the Android market, instead use another version of the market that has access to the same apps that are on it. This allows you to still keep your phone if you like it and get the apps that you want. There are quite a few good places to get these apps from:
AndroidZoom.com is a great online database that gives you multiple ways to download Android applications. There is no client for your phone, but there is an option to get a direct download link for the app that you want sent directly to your phone from the website.
AndAppStore is a good online repository of apps that you can search from your computer. It also has its own client that you can download and use in place of the Android Market on your phone.
Other Ways
The only other easy(ish) way to get the Android Market on your phone is if you root the phone and load a custom version of Android onto the phone. The people that make the custom ROMs for Android have to distribute the Google Apps separately, but that doesn't do you any good unless your phone is rooted.
If none of the options appeal to you or work and your phone is still new, you can try taking it back to the place that you purchased it and see if they will swap it for another one to see if the issue effects all of the models. This will obviously only work for new phones under warranty, but if I bought a new phone I would want to make sure that the store selling me it was accountable.
Best of luck and enjoy the market!