Top Android Phones Compared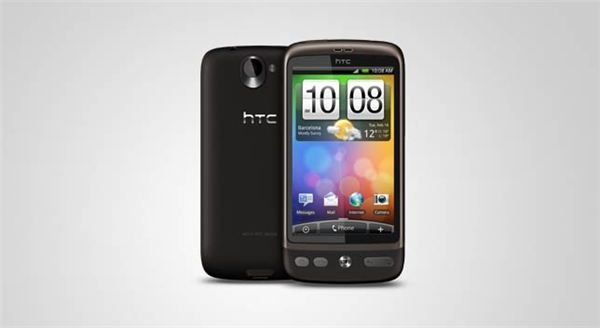 HTC Android Phones
To date, perhaps the best Android phone released by HTC is the HTC Desire. In fact, if there's a worthy follow-up to the Google Nexus One, the HTC Desire fits the bill very well. Unfortunately, Google has no more plans to continue the Nexus One, which could actually work well for the HTC Desire, especially since the Nexus One was not as successful as Google expected it to be.
Anyway, going back to the HTC Desire, it's a big improvement on all HTC Android phones, not just on the Nexus One. Specifically, HTC made the Desire with four hardware keys and an optical mouse. They did away with the touch-sensitive panel buttons and trackball of the Nexus One and other HTC Android phones. Inside and out, the HTC Desire is an advanced Android smartphone worthy of competing with other phones made by other companies. It has Android 2.1 running, a large AMOLED screen, HTC's latest version of the Sense UI (if you're not so much into the Android Interface), and a plethora of other great features and specs that make the HTC Desire worthy of the extra bucks you'll have to pay for getting it instead of the earlier HTC Legend.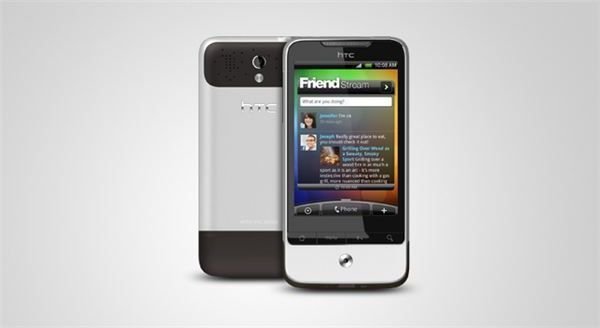 Speaking of the HTC Legend, in case you're not aware, it was the best HTC Android phone before the HTC Desire was released. The HTC Legend sports an aluminum body and robust design, capacitive AMOLED touch screen display and some other pretty advanced features. Like the HTC Desire, it also runs on Android 2.1 plus the HTC Sense UI which provides improved usability and performance. Build-wise though, I prefer the HTC Desire's simple and classic look over the HTC Legend.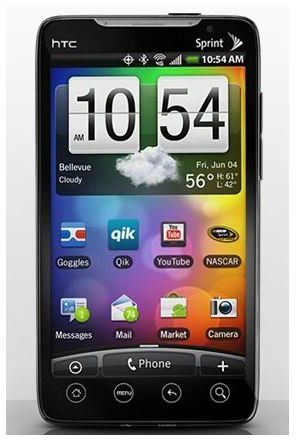 Of course, there's the HTC Evo 4G. The first time I saw press photos of this HTC phone, my first reaction was that - it's huge! Indeed, the phone has a 4.3-inch WVGA 800 x 480 capacitive touchscreen capable of vivid and crisp display. The HTC Evo 4G's major feature of course is the fact that it's the first WiMAX-capable phone in the U.S. And this could be the phone's triumph or downfall. If WiMAX coverage improves and the battery life isn't too poor, then the HTC EVO 4G could give the iPhone 4 a run for its money. When we compare Android phones from HTC the Evo comes out on top in terms of features and power.
With these three major Android phones, HTC has clearly made a declaration in the Android market - that it is a force to contend with.
Sony Ericsson Android Phones
I used to have high regards for Sony Ericsson when it came to producing great and innovative smartphones. But that was before the iPhone and Android phones. Somewhere along the way Sony Ericsson got stuck with the Symbian OS, until recently with the release of its Android-powered smartphones - the Xperia X10 and the more affordable Xperia X10 Mini and Xperia X10 Mini Pro.
And since I've mentioned affordability, let me just say that this has probably been the problem with Sony Ericsson phones. It's too costly to have one and it is not fully supported by major carriers, hence very few would actually shell out for the actual cost of the subsidized unit. But this is not to say that Sony Ericsson is not capable of creating great smartphones. In fact, it just did with this trio of Android phones.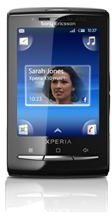 I've personally toyed around with these three phones during the product launch. And I would have to say that both the Xperia X10 and Xperia X10 Mini are worthy of your bucks. Both phones handle the Android OS pretty well. Transition from one app to another runs smoothly and you won't experience any lag time when running apps. The Xperia X10 Mini Pro is also a great phone, but I just couldn't dig how it's small slide-out keyboard would fare with a daily texting regimen. It's a good thing that Sony Ericsson has updated the Xperia X10's otherwise boring Rachel UI in favor of the Android OS. This made the Xperia X10 a worthy smartphone.
Motorola Android Phones
Among the many Android phones that Motorola has released so far, three units stand out - the Droid, Droid X and Incredible. Although not the first Motorola Android phone that got released, the Motorola Droid sparked Motorola's maturity when it comes to manufacturing Android phones. Finally Motorola made it right and it resulted in one of the greatest Android phones that was ever released. With its plethora of great features and functionality which left no room for complaints, my only gripe about the Motorola Droid is its slide-out QWERTY keyboard. But that's just me, I'm just not so into a physical keyboard when it comes to smartphone form factor.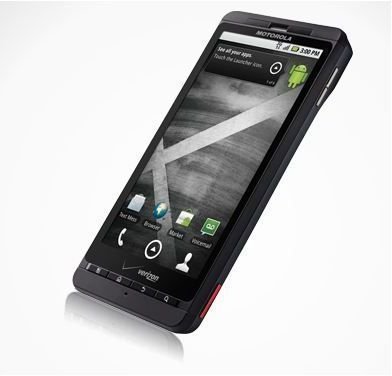 The other great Motorola Android phone is of course the follow-up to the Motorola Droid, the Droid X which as of press time is selling like hotcakes a few days after it was released. What makes this phone great is the fact that it's a total improvement over its predecessor. The Motorola Droid X like its predecessor is also a Verizon CDMA EVDO Rev. A phone. What this means is that it has no GSM capability, rendering it unpopular and unusable in other countries. Nonetheless, it runs Android 2.1, Motorola's MOTOBLUR UI which runs on top of the Android platform, has a 4.3-inch capacitive touchscreen LCD display and a slew of other advanced features. But what's important to note here is the fact that the Droid X sports a hugely masculine form factor. Everything about the Droid X's appearance speaks of classic, masculine, industrial design. It would appeal to business users more than it will appeal to casual smartphone users.
If we compare Android phones from Motorola there are a few others worth mentioning including - Motorola Cliq, Motorola BackFlip, Motorola Devour and there will soon be many more. Motorola plans to release 20 Android phones this year.
Samsung Android Phones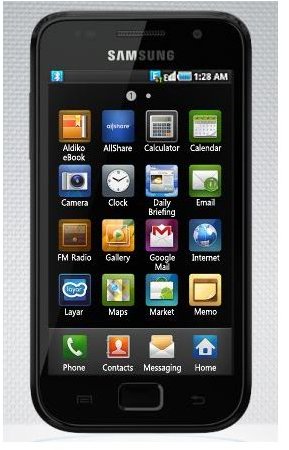 The last of the top Android phone manufacturers in our review is of course Samsung who are also busy releasing one Android phone after another. Just recently its greatest Android phone has been launched - the Samsung Galaxy S (aka Samsung Captivate). Again, I've personally played around with this Android phone and was easily impressed by its great features. The super AMOLED screen is way better than my Nexus One and iPhone 3GS. The app icons, overall screen resolution and display will amaze you. In fact, I couldn't believe at first that Samsung is already capable of coming up with such a great smartphone.
The Android OS runs well on the Samsung Galaxy S. Apps run smoothly and transition pretty well. The smartphone's camera, capable of capturing still photos and HD videos, is definitely top-notch and makes the smartphone highly desirable. Best of all, the Samsung Galaxy S is relatively cheap compared to most Android phones. And this would make the smartphone appealing to the cash-strapped consumers who want a taste of the Android platform. In the design department, unfortunately, the Galaxy S is not among the best designed Android phones around. There are other sleeker, sexier and cooler looking Samsung phones.
Other Samsung Android phones worth mentioning are the Samsung Beam, Galaxy Spica, I7500 (first Samsung Android phone), and the upcoming Samsung Epic 4G, Samsung Intercept and others.