Best 10 Cool Android Apps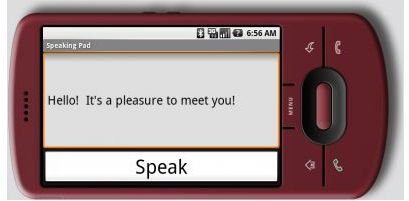 Speaking Pad
Here's a pretty cool notepad app, or to be specific a cool talking notepad that speaks what you type. Using the Text-to-Speech library for Android, the app is a good way of checking whether what you are typing is correct or not and it lets you make changes quickly.
Download Speaking Pad.
Wertago
Another cool social networking Android app that will be most useful if you have an active nightlife. Wertago provides you with nightlife related details wherever you may be. It gives you the option to create your own profile to enable you to add friends, receive email and select favorites. But if you don't want to create a profile you'll still have access to Top Picks, Search and Suggested Venue. These are more than enough for you to appreciate the app. But if you want some more features, you can go ahead and create your profile. Incidentally, Wertago was the grand prize winner of the Google Android Developer Challenge.
Download Wertago.
10001 Cocktails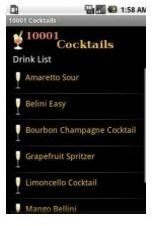 Another lifestyle app for Android, 10001 Cocktails puts the bartender on your Android phone. The app lets you browse and search the most popular recipes by drink type as well as search thousands of alcoholic and non-alcoholic drink recipes from the shot-cocktail.com site. You can also add your own original drink ideas as well as post your drink reviews. This app lets you stay on top of the mix, so to speak.
Download 10001 Cocktails.
Shazam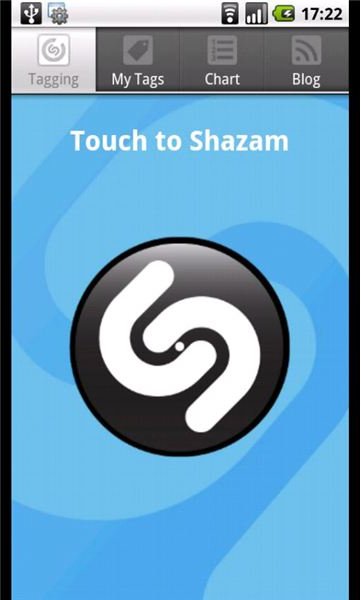 Shazam for Android lets you create music moments and stories or in other words, lets you discover and buy music, find tour dates for tagged artists, browse videos and most importantly share your music discoveries with friends on Facebook and Twitter. The app is also a good tool for reading track and album reviews, finding song lyrics, artist biographies and discographies. In addition, it also lets you view YouTube videos of tagged artists inside the app. For its tag chart feature, you can see which tracks are hot and popular in your country. Shazam is great app to keep you informed on the music scene.
Download Shazam for Android.
Weather Bug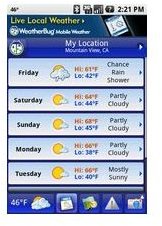 Any mobile phone needs a good weather app. For Android, Weather Bug app is a pretty good choice. This app features live neighborhood weather from more than 8,000 weather stations in the U.S., current weather, forecast and NWS alerts for GPS location, "Always On" NWS weather alerts, 7-day forecast and hourly forecast, detailed radar and maps, and lots more. In other words, this app has everything you need to stay informed about weather conditions, anywhere in the world.
Download Weather Bug for Android.
Google SkyMap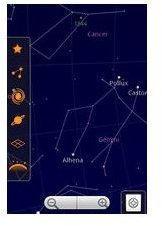 Love watching the stars and everything in the sky at night? This Android app will let you do that on your Android phone. Developed by Google, Skymap lets you find planets, stars, and constellations using your Android phone. It uses your phone's GPS, accelerometer and compass to create a window in the sky that moves with your hand. The app also lets you browse a map showing the brightest naked-eye stars, planets, sun and moon, constellation lines, horizon, cardinal points and Messier objects. If you're looking for the coolest Android app, this app has got to be one of them.
Download Google SkyMap.
Loopt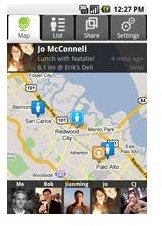 Loopt is a social networking app that connects you to your friends and the places around you. It lets you see where your friends are and what they are doing. It also allows you to share photos, comments and cool places with your friends and the whole Loopt social network easily, anywhere you go. Ultimately, the app lets you turn your phone into a social compass.
Download Loopt for Android.
Google Goggles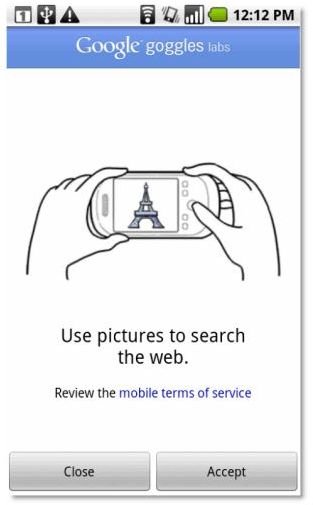 Another great Android app developed by Google. Google Goggles lets you use pictures you've taken using your Android phone's camera to search for more information about what's in the picture on the web. The app is most useful if you want to know more information about things that you can't simply describe. Google Goggles works with things and objects such as books and DVDs, logos, artworks, contact info, products, barcodes and even text.
Download Google Goggles.
Barcode Scanner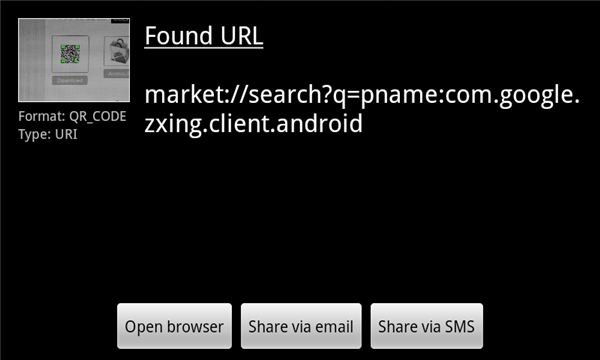 Believe me, you'll need a Barcode Scanner app for your Android phone to scan CDs, books and other products with barcodes to find prices and product reviews. You will also need this app to install Android apps you encounter on the internet since they usually include the QR codes of this app so that you won't have to manually search for them from the Android Market. In fact, while writing this post, Barcode Scanner was a really big help in getting the apps included in this list.
Download Barcode Scanner.
Talk To Me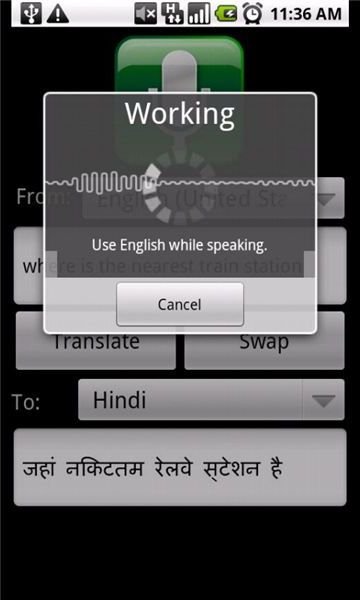 Talk to Me is a another cool Android app that serves as a speech language translation app supporting many languages. It lets you send your translation to friends through SMS text message or via email attachment as an audio file. Talk To Me is so good that it can beat Google's voice to text translation service. The app supports voice input in English, Spanish, Chinese, French, German, and Italian.
Download Talk To Me.
This post is part of the series: Top 50 Best Android Applications
This series covers the top 50 best Android apps available for your Android phone.