10 Best Google Android Apps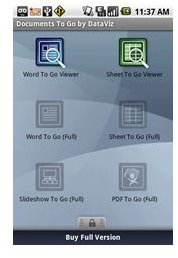 Documents to Go
If use your Android phone for viewing Microsoft Word, Excel and Powerpoint files, Documents to Go for Android will make it easier for you. This Android app is available for free from the Android Market but the free version will only allow you to view your files. To get the premium version, there is a link inside the app that will give you the unlock key for the price of $14.99 which is quite reasonable since it will allow you to create Microsoft files as well as edit existing ones right on your Android phone. Additionally, the app also lets you read PDF files.
Download Documents to Go for Android.
Dropbox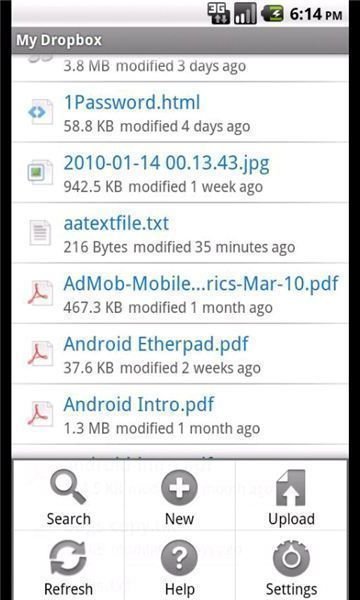 Here's an app related to Documents to Go because they both let you manipulate your documents while on your mobile. I guess Dropbox needs no further introduction as it is easily one of the most popular file storage cloud services right now. For its Android app, Dropbox lets you access your Dropbox files on the go including music and movie streaming to your Android phone. It also lets you upload files and then sync them to your Dropbox account. The app even lets you share links to files in your Dropbox.
Download Dropbox for Android.
Document Scanner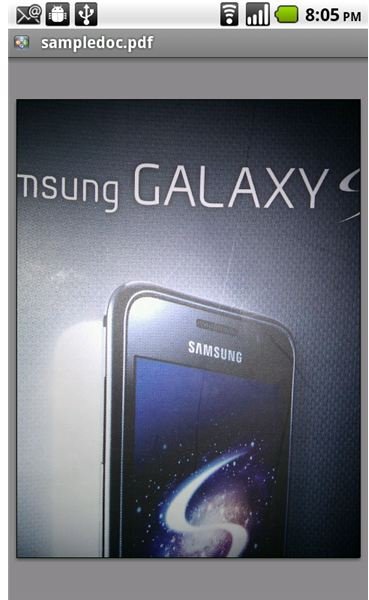 I recently downloaded this app on my Nexus One phone and I have to say that it's a pretty cool app. It comes in handy whenever you need to email a document to somebody and you're nowhere near a scanner. All you have to do is take a picture of the document in your hand, save it as a PDF and then send it away via email. The app will even crop, rotate and correct the document's perspective automatically after you've scanned it using your Android phones' camera.
Download Document Scanner.
Opera Mobile Browser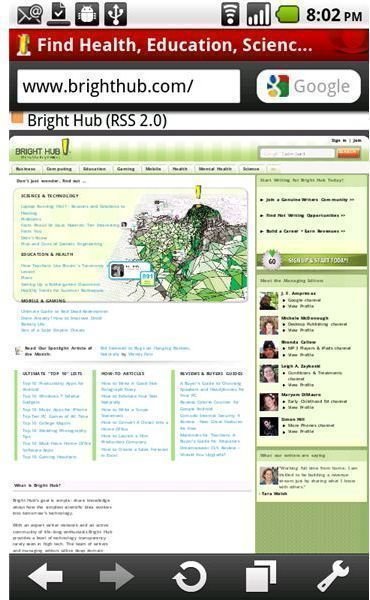 Let me first warn you that downloading this app and using it on your Android phone will make you forget about your phone's default browser. When it comes to mobile browsers Opera is one of the best for speed and performance. The overall browsing interface is pretty good as well. To put it simply, Opera Mobile gives you the best web experience on your Android phone.
Download Opera Mobile for Android.
Camera 360 Pro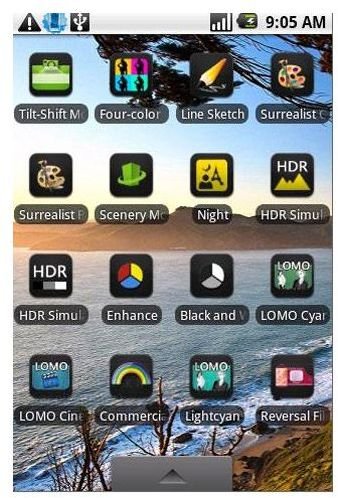 Unlike the iPhone, there are not too many camera/photography apps for Android considering the fact that most Android phones have high quality cameras. So if you're into mobile phone photography, Camera 360 Pro is possibly the best camera app for your Android phone. Quite simply, this app turns your Android phone into a professional camera giving you various advanced settings such as LOMO, HDR, axis shift, ghost, draft and more. (Price: $3.99)
Download Camera 360 Pro.
Yahoo! Mail App for Android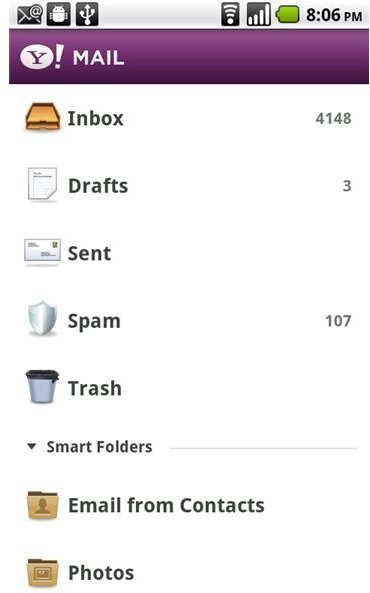 For those who want to check out their Yahoo! Mail account, this app proves more than helpful. It allows you to receive notifications of new email messages, send emails to contacts from the Yahoo! Address Book, search email messages by sender, recipient, subject and keywords, upload photos as attachments, view and download attachments, insert emoticons, and lots more.
Download Yahoo! Mail for Android.
Yahoo! Messenger for Android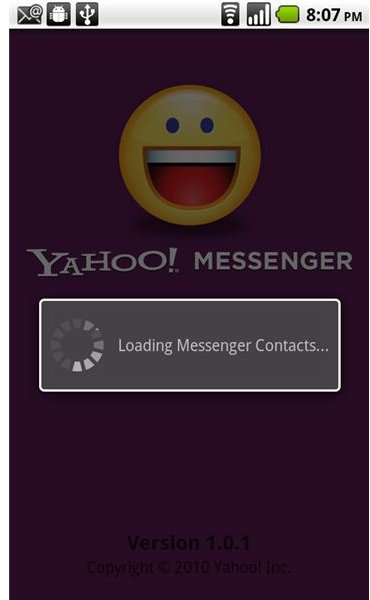 Equally as useful as the Yahoo Mail App is the Yahoo Messenger App for Android. The app allows you to send messages to your Yahoo friends, check their status updates and availability and update your own status in YM. And since you're on a mobile phone, the app also allows you to send instant messages to friends via SMS text messages. With the Android's multitasking feature, you can always leave the app open in the background and set the notifications to inform you of new messages as well as friend requests. Other features of the app include full use of emoticons, rich text formatting and sending of photos to your friends from your Android phone's photo gallery.
Download Yahoo! Messenger for Android.
Fx Camera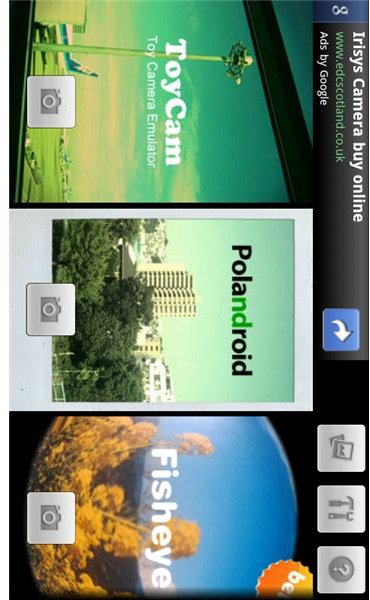 If you don't want to spend $4 for a camera-related app but still want to take cool photos using your Android phone's camera, check out this app called FX Camera. It's a good, free alternative that lets you take pictures with effects such as toycam, fisheye, symmetricam, warhold and more. You can also tweak some settings such as turning off auto-focus, sound and auto-rotation of pictures.
Download FX Camera for Android.
Checkbook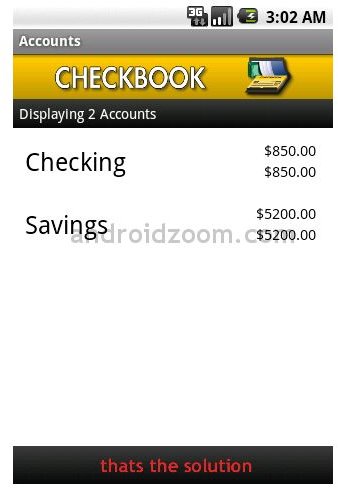 Another good use of mobile phones is of course for managing your finances so that you will easily know whether you are into your overdraft or not. This app is a pretty good choice as it effectively keeps track of what you have in your bank account. For a mere $2.25, you'll have a handy mobile tool that could save you that much needed dough. (Price: $2.25)
Download Checkbook for Android.
LogMeIn Ignition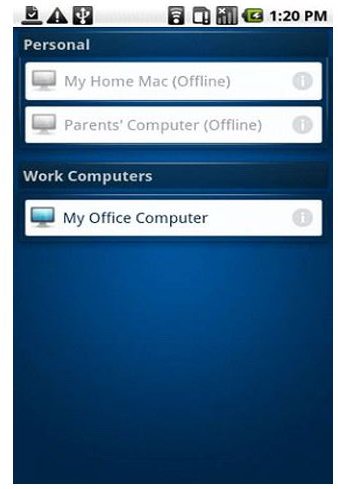 Now this is definitely one of the best Google Android apps. If you've always wanted to access your work or home computer whenever you're away, this app will help you do so. It allows you to access your files and applications on your computers using your Android phone. It's like putting all your important documents and files stored in your home or office in the palm of your hand, so to speak. Here are some of the nice things you can do with the LogMeIn Ignition app - move mouse on host computer, click, scroll and drag host computer, zoom in and out via pinch or pan zoom navigation, save password for one-click access and more. (Price: $29.99)
Download LogMeIn Ignition for Android.
This post is part of the series: Top 50 Best Android Applications
This series covers the top 50 best Android apps available for your Android phone.