Android 3.0 Gingerbread Announced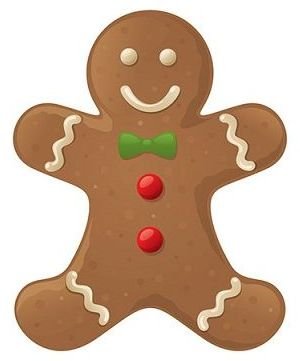 Android is on its way to becoming the most popular smartphone OS soon. Microsoft is no longer in the race, Palm has dropped out of the race, Symbian and BlackBerry are stagnating and Android is growing so fast that Apple cannot fight the sheer number of Android devices by Motorola, HTC, Sony Ericsson and Samsung, amongst others, using just the iPhone.
Android is also the only smartphone OS which is getting updates so frequently. Symbian has been using the same OSes for years and the iPhone gets major updates only once per year. Android has had 5-6 major releases since its inception - 1.0, 1.5, 1.6, 2.0, 2.1 and now 2.2. The next release in the Android camp is going to be the newest version of the Android OS yet, Android 3.0 Gingerbread which is still under development.
The details about Android 3.0 were revealed by Eldar Murtazin, editor of Mobile-Review.
What do we know about Android 3.0?
With the release of Android 3.0, the Android smartphones will be divided into 2 camps - the low end devices (most of the current breed of Android smartphones) will get updates to Android 2.2 Froyo while the high end devices (the devices which will release soon with 1 GHz processors, more than 512 MB RAM and 3.5 inch displays or bigger) will get Android 3.0 Gingerbread.
Android 3.0 will have minimum hardware requirements - a 1 GHz CPU and 512 MB RAM. it will also require a 3.5 inch display or greater. There are already around 4-5 such phones - Samsung Galaxy S, Motorola Droid X, HTC Evo 4G, Motorola XT720 and some more. Android 3.0 will also bring in support for 4 inch+ displays: a new 1280 x 760 pixels resolution. This should be aimed mainly at large Android smartphones and Android based tablets.
One more thing: With Android 3.0, there will be a standard UI for all Android phones. One of the reasons why current Android smartphones do not get OS updates sooner is because the manufacturers need to port their custom interface code over to the new OS version. This delays OS updates on most phones except the very popular ones and often some phones are completely neglected. Now there will be no more custom interfaces by HTC, Motorola, Samsung or Sony Ericsson. This should facilitate faster updates to phones as soon as future versions release, as the manufacturers will have to concentrate only on the hardware, and not on porting their interface for the new OS releases.
Android 3.0 will release in October 2010 and will most probably be released on the Nexus One - Google's flagship Android device. There will definitely be many new features which are yet to be announced. Keep checking with us, we will keep you updated.