List of Phones Using Android Software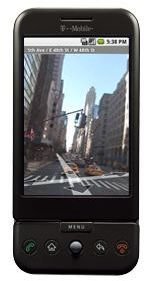 HTC Phones Using Android Software
HTC Dream/T-Mobile G1 - The HTC Dream or T-Mobile G1 has the bragging rights of being the first phone that used the Android software. Since it ran on Android's first version, the phone received mixed reactions. Still, the novelty of owning the first phone using Android software is enough to bring some good numbers to HTC in terms of sale. HTC Dream/T-Mobile G1 features a slider form factor, 3.2MP camera, 3.2-inch TFT LCD, GPS, Bluetooth and Wi-Fi.
HTC Magic/T-Mobile MyTouch 3G - Following the slight success of the Dream Android phone, HTC released its second Android phone - the HTC Magic which later became known as the T-Mobile G2 Touch. This time around HTC made some improvement not only with the innards of the Android phone but on the outside as well. Hence, we got a stunningly beautiful smartphone packed with better features than its predecessors. Some of its key features include - bar style form factor, tactile controls, easy-to-use interface and some nice specs such as Bluetooth, integration with Google apps, 3G connectivity, music and applications. Many critics believed that the Android phone has finally arrived with the release of the HTC Magic.
HTC Tattoo - First known as the HTC Click, HTC decided to ditch the name in favor of Tattoo before finally releasing the phone. It is the second HTC Android phone to be equipped with HTC Sense. Unfortunately, it did not offer anything different from previous HTC Android phones. The HTC Tattoo came with standard features such as integration with Google apps, personalization features, a 3.2MP camera, expandable memory and the likes.
HTC Hero/T-Mobile G2 Touch - This is HTC's first Android phone equipped with HTC Sense, HTC's beautiful and intuitive mobile phone interface which makes it easy to personalize the phone, stay connected with your friends, family and contacts as well as other nice features. Other notable features of the HTC Hero include - Qualcomm MSM7200A 528 MHz mobile processor, 5 MP camera with auto-focus, internal GPS antenna, and Flash support.
Google Nexus One - Google's HTC-manufactured device became the centerpiece of Google take into mobile phone retailing. The Google Nexus One is perhaps one of the most overrated smartphones ever released. Simply because it was marketed as the true -Google Phone and was marketed by Google itself. Don't get me wrong, I love the Google Nexus One. I've been using it for several months now. (Click here to read my Google Nexus One review.)
Aside from these HTC phones using Android Software, HTC is also slated to release the following new Android phones - the HTC Desire and HTC Legend.
Image Gallery: HTC Phones Using Android Software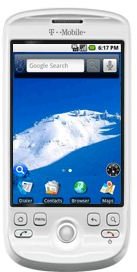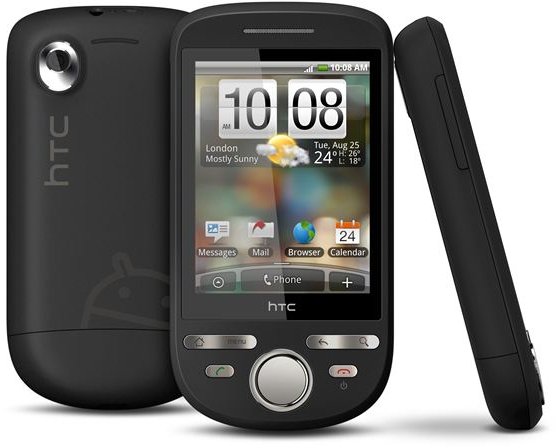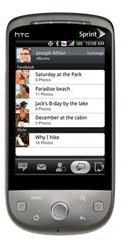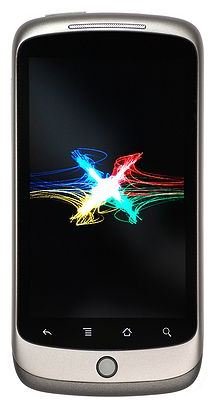 Motorola Phones Using Android Software
Motorola Cliq - Motorola should be grateful to Google's Android OS for putting back the mobile company into the limelight of the mobile phone industry. Motorola has really taken full advantage of the Android OS to come up with some of the best phone using Android software. One of these is the Motorola Cliq released through T-Mobile. This Android phone features an easy-to-use interface, well-sized keyboard, and Motorola's customized Android interface- the Motoblur. Other specs and features include - slider form factor, trackball navigation, a 5MP camera, 3.1-inch TFT LCD display, GPS navigation, Wi-Fi, and Bluetooth.
Motorola Droid - Had Google not released the Nexus One, the Motorola DROID would have been a bigger success than what it was able to achieve from the time it was released to the time Google released the Nexus One. The DROID was touted as one of the best phones using Android software that was ever released so far. Unfortunately its popularity was muted by the closely timed release of the Google Nexus One. Still, feature wise, Motorola has all the reason to be proud of their best Android phone to date which was once touted as an iPhone rival, if not a killer. The Motorola DROID boasts of the following features- lightning-fast 3G web browsing speed, a 5MP camera with flash, zoom and auto-focus, DVD-quality video recorder, voice-activated search, plug-in calendars/contacts/social network, Gmail/Exchange integration, intelligent apps, Google maps, and more.
Motorola Devour - Just announced recently is another promising Motorola phone using Android software - the Motorola Devour. It's Motorola's third Android phone and is running Android 1.6, a full slide-out QWERTY keyboard, durable casing, 3MP camera, 3.1-inch TFT LCD Display, aGPS, Accelerometer, and other great features that could probably surpass the greatness of the Motorola DROID.
Motorola Milestone - Also announced last February 2010 is Motorola's first phone using Android 2.0 OS. This is feature-rich Android phone boasts Flash 10-ready HTML browsing, 3G connectivity, easy messaging interface through both QWERTY keyboard and touchscreen, home screen customization, a 5MP camera with auto-focus, dual LED flash and image stabilization and multi-tasking features.
Motorola BackFlip - AT&T's first Android phone was recently released. But aside from its not so good looks, the phone also has another flaw- it can't download Android apps from outside the Android Market. I'm not saying that there's something wrong with that. After all AT&T has every right to lock down users to the Android market. The thing is, other Android phones do this and so for users it's really an issue. Anyway, if that's alright with you, the Motorola BackFlip boasts some nice features including - touchscreen and QWERTY keyboard, 5MP camera, aGPS, Wi-Fi, Bluetooth, and all the usual features of other Android phones. The Motorola BackFlip resembles the previously released Motorola Click.
Motorola Quench/T-Mobile Cliq XT - Launched during the Mobile World Congress, the Motorola Quench or Motorola Cliq XT when it hits T-Mobile boasts of a 5MP camera with autofocus and LED flash, voice activated search, 3G and Wi-Fi, aGPS, Bluetooth and Motoblur - Motorola's Android-powered content delivery service.
Other Phones Using Android Software
Aside from Motorola and HTC phones using Android software others manufacturers are also coming out with their own Android phones - Samsung has several of them such as the Samsung Moment, Samsung Spica Galaxy, and Samsung Beam. Likewise LG has a couple of Android phones such as the LG Eve, LG GT540, LG GW620 and LG Etna. Acer E Liquid was also recently announced.
Image Gallery: Motorola Phones Using Android Software