Top Productivity Apps for Nexus One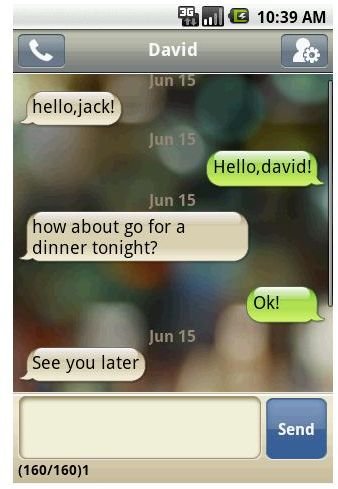 Handcent SMS
This mobile application always comes up in the list of must-have Android apps that I see online. So, I installed it on my Nexus One and true enough, Handcent SMS is a great app to have. What this app does it to give you a new SMS messaging interface very different from the default SMS messaging app of your Nexus One. This new and exciting interface, plus advanced features, makes this app a stand out. It lets you setup pop-up notifications, reminders for unread messages, pre-typing of quick messages, and batch deletion of messages. After using this app, I'm pretty sure you'll forget about the default Nexus One SMS messaging app.
Twidroid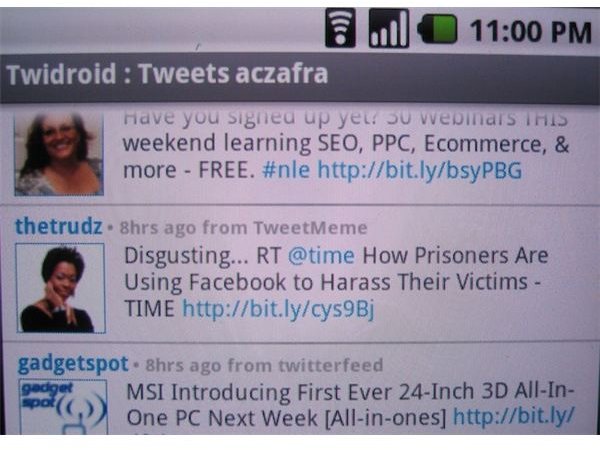 I'm a heavy Twitter user, so the moment I got my Nexus One, I immediately looked for a nice Twitter app. Twidroid turned out to be the most highly recommended. True enough, when I installed it on my Nexus One and started using it, I immediately fell in love with the nicely designed interface as well as its great features. It practically lets you do most of the Twitter functions including uploading of photos, searching, retweet, URL shortening of links, and follow/unfollow. What it lacks though is support for multi-accounts. Otherwise it's a pretty good Twitter app for Nexus One.
WordPress for Android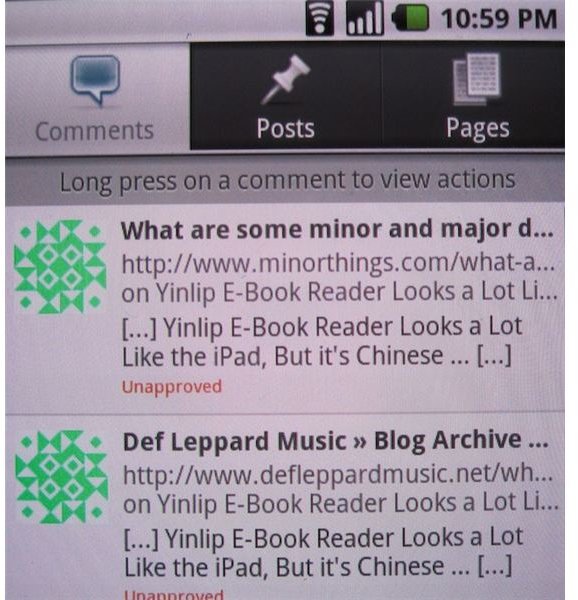 If you're a mobile blogger or you find a need to update your blogs while on the go, it's a must that you install this app on your Nexus One. It was recently released and since then I always use it to update my various blogs. WordPress for Android lets you publish new posts, edit pages, and approve comments posted on your various WordPress blogs. It's a pretty simple and yet useful mobile blogging app that every WordPress blog owner should have on their Nexus One. After all, you'll never know when you need to blog about something.
Any Cut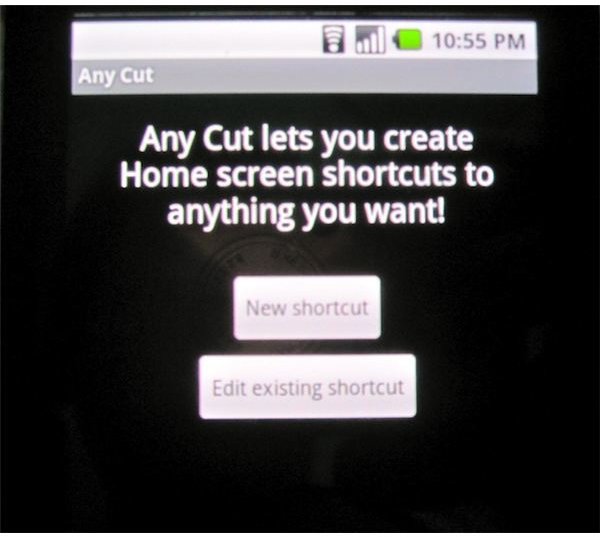 This is a pretty simple app that performs a pretty useful function - creation of one-click shortcuts on your home screen for common tasks that you do on your Nexus One. Whether calling your wife, composing text messages, checking calendar entries, or other tasks, this app lets you create shortcuts for each of these tasks easily. And by easily we mean as easy as one-click.
Google Shopper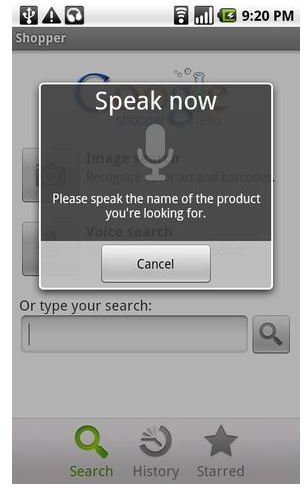 Perhaps the best Google app for the Nexus One made to date, Shopper lets you scan barcodes of products and then automatically search for related information about the products, including prices, reviews, recommendations, and ratings. It's a fast and easy way of shopping for any items with QR Codes or Barcodes.
Translate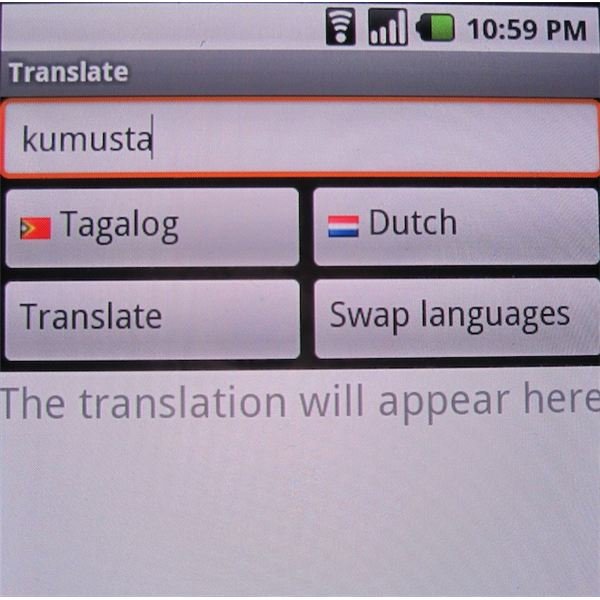 If you're a frequent traveller, you'd certainly need a good translator, too, in order to know the ins and outs of the foreign area you are visiting. It features 150 language pairs and lets you quickly look for translation of foreign languages into English or in your own native language- if it is covered by the app. Having this app on your Nexus One is like having the Google Translate service in your pocket.
EZ Task Manager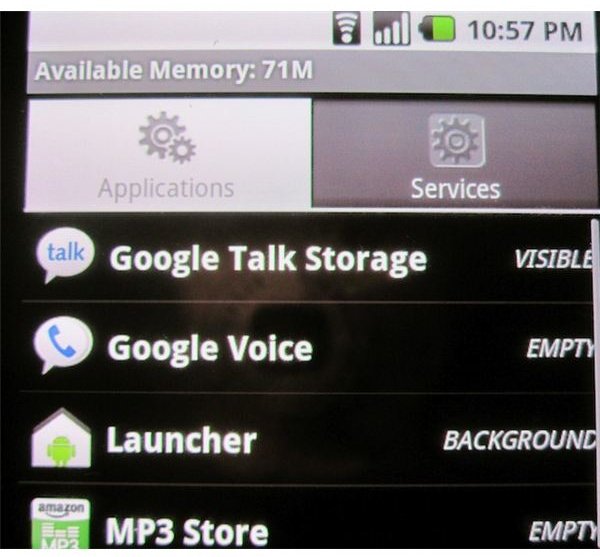 If you often find yourself draining the battery of your phone fast, chances are you often left some applications running. Nexus One apps does not shut off whenever you exit from the screen. You either kill it off manually by going to the Application Management Options or you use an app such as EZ Task Manager. It's a pretty simple app that lets you kill a running app or kill them all at the same time.
ASTRO File Manager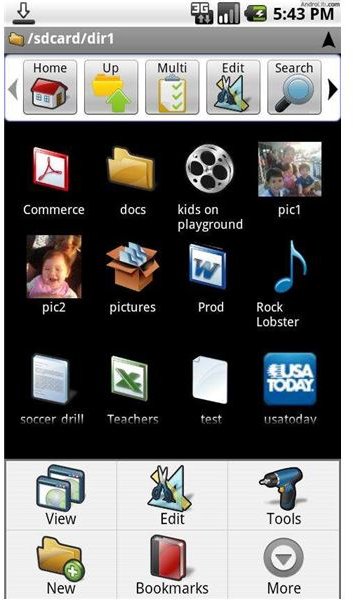 Aside from the Task Manager, you'd also need a good file manager app to browse through the contents of your SD card as well as your phone's built-in memory. This app is what you need. It lets you delete/move/copy/paste files, install/uninstall apps and other file management activities.
AK Notepad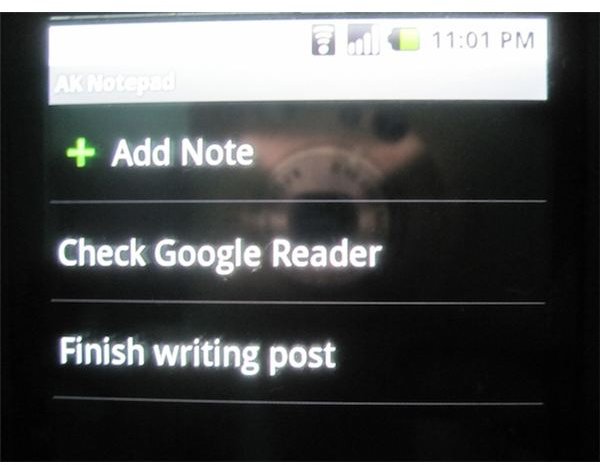 Notepad apps are great tools to have on a mobile smartphone. The problem is we don't get to use it due to the boring interface that most default notepad apps have. It's a good thing that there is a plethora of third-party notepad apps that enhances your mobile note-taking experience. For the Nexus One, one of these apps is AK Notepad, a full-featured app with a great interface that would entice you to use the app more often that you currently do.
Barcode Scanner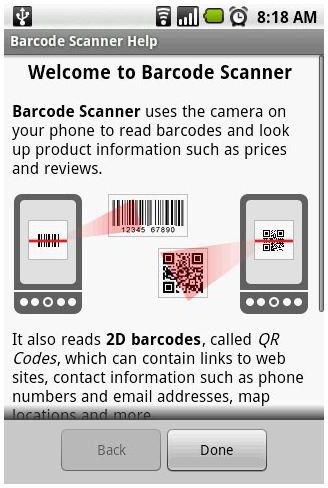 This Nexus One app is not only useful but cool and quite innovative as well. It lets you scan QR codes to get various information including contact information, messages, or the sending URLs of links.