Best Android Security Applications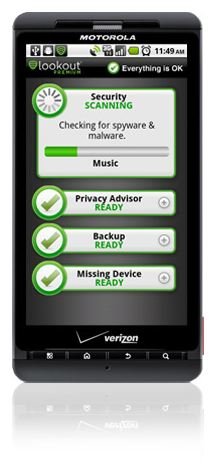 Android Security
The Internet may be rife with virus alerts, phishing scams, worms and trojans, but these threats have been slow to infect our mobile phones. They can in principle (there has been a worm on jailbroken iPhones), but as of yet Android phones have not suffered an attack. There have been some scare stories about potential exploits in third-party software for Android cell phones, but this is still the subject of much debate.
Even though the threat is just potential at the moment, you might want to safeguard yourself. It is also worth considering software which would help you to wipe or recover your Android phone if it was stolen or just protect private information from prying eyes. In this article we'll take a look at what is available for people seeking security apps for Android.
Lookout Mobile Security
Here's an excellent, highly rated app that offers a complete suite of protection for your Android phone and it's completely free (no trial or catch). You'll get anti-virus and security to block viruses, malware and spyware. It will scan the apps you download and automatically update the virus definitions with the latest threats. You'll also be able to locate your lost or stolen phone on a map, activate an alarm, and remotely turn on GPS. Lookout even offers a secure online backup and restore feature for your contacts. Of all the security apps for Android that are available in the Android Market Lookout Mobile Security is probably the best.
WaveSecure Mobile Security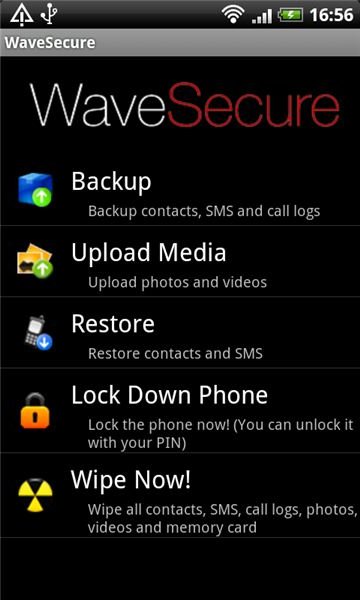 Another one of the best security suites for Android is WaveSecure Mobile Security from McAfee. If your phone is lost or stolen you can take advantage of the remote lock feature. You can also remotely wipe the data stored on your phone so no one else can get their hands on your private messages, photos or documents. The ability to backup your phone to a secure online location is very handy and you can restore that data to a new phone or even just access it online if you want. Finally there is the locate and track feature which will show you the location of your phone on a map. It is also capable of tracking SIM cards inserted into the phone and the phone calls made in order to help you recover your phone.
This used to be completely free but sadly now it's just the 7 day trial that's free and after that you have to purchase a license which costs $19.90 for 1 year.
aFirewall Blocker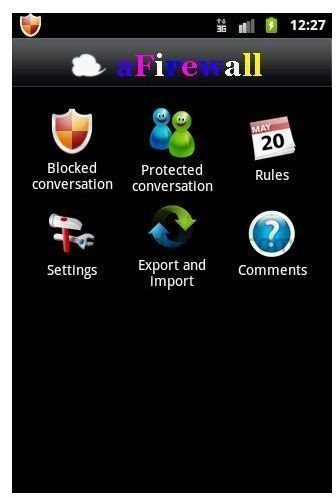 Are you sick of receiving sales calls or perhaps you want the option to block calls and texts at specific times or from a specific person? Well this Android security app is for you. It allows you to block calls and texts from unknown or private callers, and you can specify a list of unblocked or blocked numbers. You can set it up to forward blocked calls to voicemail if you want or even auto reply with a text. This is a really handy security app for your Android phone and it costs $1.99.
Mobile Defense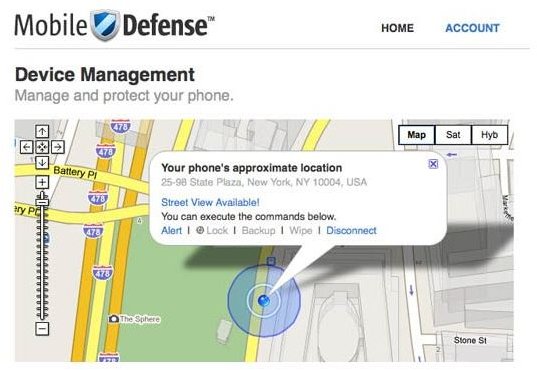 This app is all about protecting you if your mobile phone is stolen. It allows you to remotely lock, backup and wipe your phone. You can also use GPS to locate it so if it was lost or stolen you might be able to recover it. The location of your phone will be shown on Google Maps. You can even set the phone to display a message with your contact details for whoever might find it. Mobile Defense can also monitor and report on suspicious activity. It is designed to use minimal battery power and will not consume memory until you remotely activate it.
This really handy wee Android security app is easy to download and install and it is free.
Life360 Security Center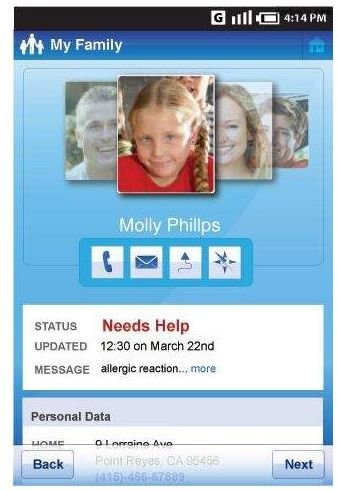 The Life360 Security Center is a security app for Android that allows you to track your family's real-time location using GPS. The child tracker option is ideal for people with kids and there is a check-in alert feature that will let you know when they need help and exactly where they are. The app also offers access to the national sex offender registry so you identify any threats in the area. The basic features are free and there are also premium features available which allow you to set up medical emergency information, identity protection and lost item recovery.
Antivirus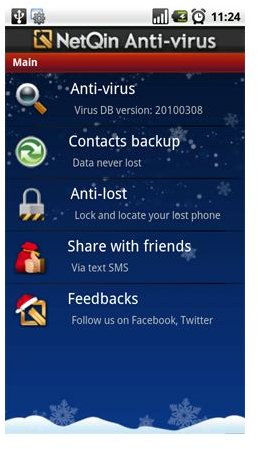 The simply named Antivirus app from NetQin Security is a full Android security suite. This app offers protection against viruses, malware and spyware. It also has a backup and restore feature for contacts and the ability to remotely lock, wipe or locate your missing phone. It will scan new apps on your phone and alert you if a malicious app is found so you can delete it. This Android security app only uses 0.1% of your battery so it won't be a major drain. It is a completely free security app which is available from the Android Market and it is well worth having.
Android Security
There are lots of other security apps for Android available from the Android Market and they vary wildly in terms of price. One of the best ways to safeguard against any problems is to be careful about what you install in the first place, check out How to Use Android Market Safely for more information on how to do that.