Best Motorola Droid Cases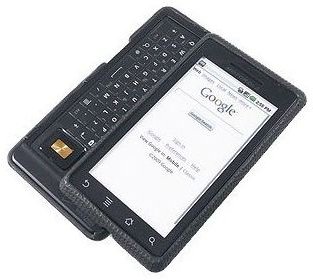 Motorola Droid
The Motorola Droid handset costs around $500 and features a gorgeous 3.7 inch touchscreen. After spending all that money on a high end mobile phone it makes sense to spend a few dollars more in order to protect it from knocks and scratches. The best idea is to invest in a Motorola Droid case so you can store your phone safely in a bag or pocket without fear of damaging the screen. In this article we will highlight the top cases for your Motorola Droid.
Body Glove Snap-On Cover
These snap-on protective covers encase your phone completely and the back cover includes a detachable belt clip which doubles up as a kick stand so you can prop the phone up on your desk or bedside table like a photo frame. The covers are textured rubber and there are gaps to allow access to phone functions and ports. The front cover has a clear window so you can see the display. These are nice understated and functional protective covers which snap-on very easily. The Body Glove Snap-On Cover costs $14.47 at Amazon.
Snap On Protector Hard Case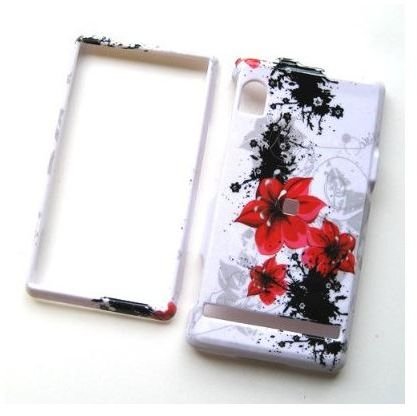 This range of hard case protectors for the Motorola Droid are amongst the cheapest you will find and they come in a range of colors or with patterns like the one pictured here. The hard case snaps on easily and protects your phone from scratches. Once again there are openings for phone functions and ports but this case has no belt clip. These hard covers cost just $4.99 at Amazon but they don't feel as nice as the Body Glove and they offer only basic protection.
Hot Pink Diamante Protector Cover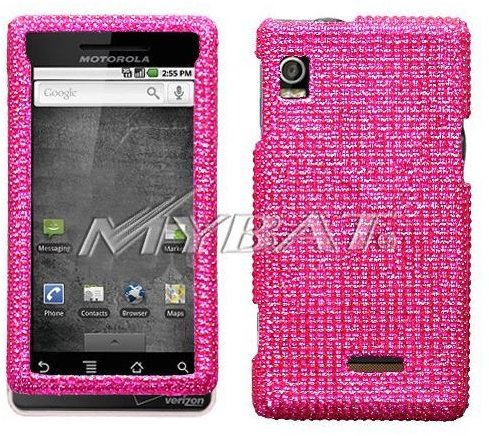 Well there is simply no accounting for taste and if you like shiny pink then this is the cover for you (it also comes in purple and silver). It snaps on front and back, still allows access to phone functions and ports and provides protection from scratches and drops. It also makes your phone highly visible, if a little garish. You can get this cover for $9.99 from Amazon.
Leather Excel Cellet Case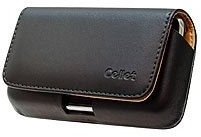 If you prefer more traditional Motorola Droid cases then you might consider this simple leather pouch. Designed to be used horizontally for easy access it features a removable belt clip. The inside has a soft lining to protect the screen and the leather exterior will protect from drops and scratches. You can order one of these for $8.95 from Amazon.
Motorola Droid Cases
There are all sorts of alternatives to these covers out there featuring different patterns much like laptop skinware. There are a huge variety of snap-on hard Motorola Droid cases with everything from skulls to pink stars and rainbows. You can also get branded leather pouches with NFL logos. The rubberized cases are the best because they protect the phone from scratches and smudges and they also guard against damage if you drop your phone. They come in a wide variety of designs and abstract patterns just like the hard cases, but they tend to cost a little more.