How To Install and Remove Applications on Google Android Phones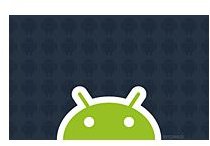 Where to Begin
Back in 2012, Google replaced the Android Market with the Play Store. Just as easy to use, if not easier, the Play Store is a centralized repository of all the applications developed for Android. It has been modelled after the very popular Apple iPhone AppStore. Third party developers can upload their applications on the the Play Store and then anyone can download them. Most of the applications are free but some have a price tag.
How to Install Applications
To install applications using the Play Store perform the following steps:
Open the Play Store in the Applications menu.
You can select any option - Apps, Games, Movies & TV, Music, Books, Magazines or search for something specifinc using the search bar at the top.
Click on the application you want and you will get more details of that application - the number of downloads and user comments.
To install it, just click on the Install button.
On the next screen, you will find more details about the application, including the different functionalities it will need to access. Review the permissions it is requesting and click on OK to finish installing the application.
Using the Application
You can rate and even leave a comment in the Play Store about the application. To access the application, just go to your Menu and select the application you want to launch. To check a list of all the applications you have downloaded, open up the Play Store, tap the menu symbol on the top left corner, and then select My apps.
How to Remove Applications
To uninstall applications that you installed using the Play Store:
Open the Google Android Menu.
Go to the Settings icon and select Applications.
Next, click on Manage.
You will be presented with a list of applications you have installed.
Select the application you want to uninstall, and click the Uninstall button.
Note: Trying to uninstall the Google Play Store? You will see there is no option to uninstall, but rather a button to Uninstall updates. Removing the Google Play Store would sigificantly impact your use of the phone.
It isn't always easy to find the apps you want and there are times when you may prefer to use your computer. You can alsoo search the Play Store for apps and games using your web browser on your computer and queue them up to install on your phone. As long as you log in using the same Google account as you have on your phone then you can select apps to download automatically and wirelessly to your phone.
References
Google Play Store: https://play.google.com/store