Life360 Android Review: Track People Affected by Natural Disasters on Your Droid Phone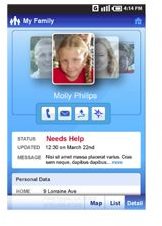 Safety Reports
With Life360 you can check up on the latest threats in your area, from natural disasters to sex offenders. You can also find vital information in the event
of a natural disaster that will provide you with the safety points in your neighborhood such as police stations, fire stations and hospitals.
What the app is really all about, though, is keeping track of your family.
Track Your Loved Ones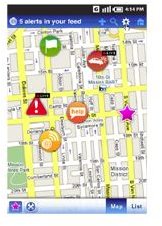 Does your kid have a phone? Does your husband or wife travel for many hours for work? With Life360 you can keep up to date with the location of each user and receive message alerts if anything bad happens, and messages directly from your loved ones that can keep you updated. For instance your wife may leave a message stating "There was a fire that engulfed the neighborhood, but don't worry I went up to Mom's house in L.A." With this feature you not only find out about disasters, but you can also stay in touch even if phone networks go down, I'll explain how this works in the next section.
If your loved ones, friends, or co-workers are in an accident the Life360 system can also make sure you're aware of their situation. There is a panic alarm so that people can get help in an emergency. It will send a phone call, email and a text message with your GPS co-ordinates in it to increase the chances of your message getting through and you getting the help that you need.
Access Important Information
Aside from accessing notes that say someone is okay, messages can be set up that will also alert other Life360 users to the medical conditions of those involved. Perhaps you have a fleet of workers and one of them is in an accident, Life360 can send important medical information, such as allergies, past surgeries and other information on to users, while displaying it for medical professionals to see.
State of the Art Connectivity
So your device has sent out a distress call but your mobile network is down. Don't fear, your message may still end up at the receiving end thanks to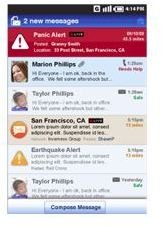 Life360's use of always on technology. Your device will literally attempt to send your message via every possible data network available. If your mobile network 3G data isn't working you may get through on Edge/GPRS, if not you may have Wi-Fi available or your message may even SMS the information. Thanks to the Life360 data servers, as long as your message can reach them, they'll be sure it reaches your loved ones and anyone else you have in your network.
Thanks to "Always On Connections" it's even possible for family members to track you, and for you to find your family members even when your GPS isn't working properly, or your data network is less than adequate. The Life360 app will simply find the best connectivity for tracking your general area and relay that information back in near real time to everyone looking for you. This is a great option for tracking your kids, finding people in your network and more.
Life360 is the best type of social network, one that actually serves society during the most trying times in a person's life. Whether you simply need your tire changed, or you lose your child at the park, Life360 is there for you, and you can be confident it will be there for you in almost any situation you may encounter.
References