Useful Android Apps for Busy Parents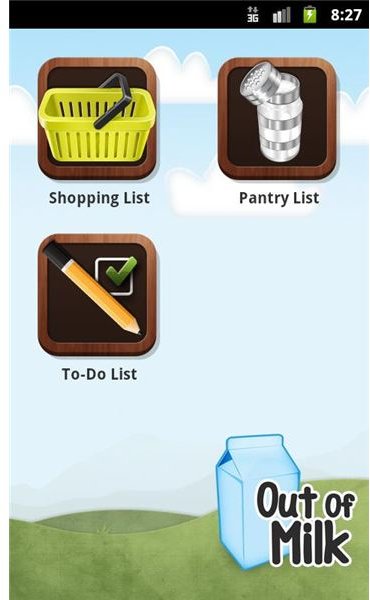 As a parent you'll find that your kids demand constant attention. They need to be fed, they need naps, they need to be taken to school, activities and friend's houses, and they get bored easily. You'll naturally find yourself worrying about them every step of the way and even despite their endless demands you wouldn't have it any other way because kids are awesome. Of course that doesn't mean you couldn't use a little extra help and your Android smartphone can provide it.
Out of Milk Shopping List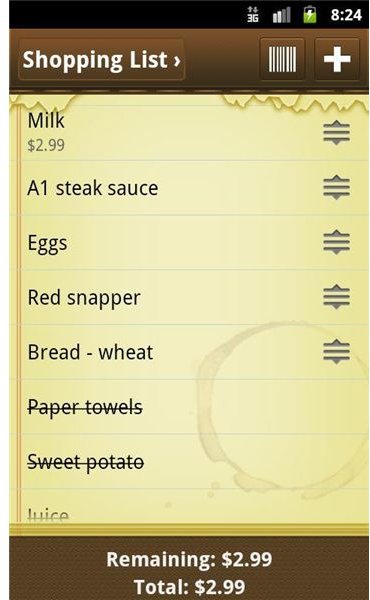 Kids develop fast and in order to fuel their physical and mental growth you have to keep them well fed. There are a number of shopping list and grocery apps in the Android Market, but the free version of Out of Milk is one of the best. You can use it to store shopping and to-do lists. You can easily plan your weekly shop and you can enter items by scanning the bar codes. You can also keep a pantry list so you know what you have in the house and what you need to restock.
The app keeps track of your purchases and remembers what you bought last time so you can avoid returning home only to realize you forgot the coffee filters, toilet paper or those snack bars your child loves so much. It can also give you a running total as you shop so you can stick to your budget with ease. If you don't have time to get to the store then you'll love the option to text or email a list to your partner.
The pro version costs $4.99 and adds a few extra features such as real-time sync for lists so you never double-up on items. The free version will be enough for most people.
Cozi Family Organizer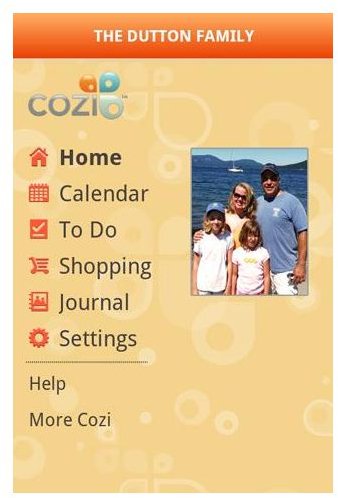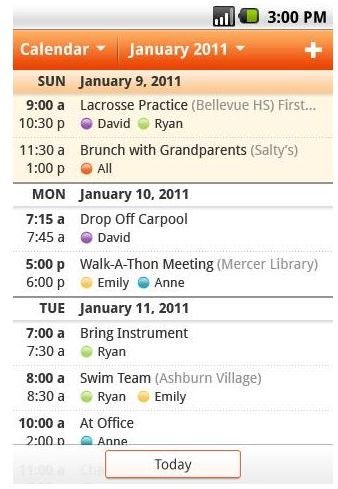 If you need more than an app to organize and co-ordinate the shopping then this family organizer might just tempt you. It offers a centralized family calendar so you can add appointments and update the whole family. You can also set reminders for dental appointments or piano recitals. The whole family shares a single account so everyone has access.
You can also use Cozi to set up shopping lists, to-do lists, and even record a family journal that everyone can enter memories into. The handy widget allows you to keep track of the schedule right from your home screen. The app is easy to use, the group sync is fantastic and best of all – it is completely free.
iTriage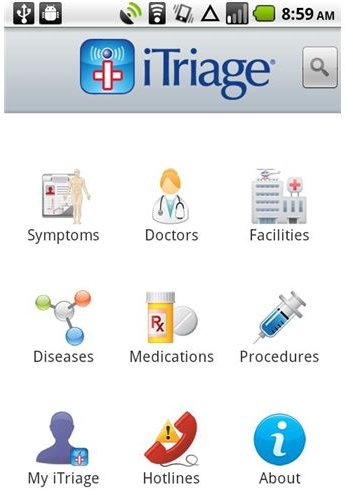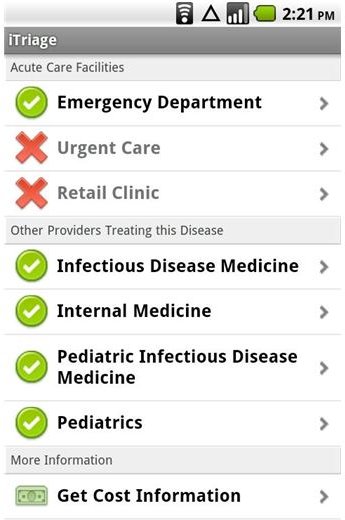 There's nothing more frightening than seeing your child is ill and not knowing what is wrong with them. The iTriage app is designed to help. It was created by two ER doctors and it allows you to check up on your child's symptoms and find information on what you should do. It can also direct you to the nearest doctor or hospital with turn-by-turn directions which is very handy in an emergency. You can even access information on wait times in emergency rooms and get numbers for healthcare professionals who may be able to help.
The app is also very useful for keeping a record of your medical and insurance information and you can save the most useful information you find in the app for quick reference in the future.
This is a well-designed and extremely useful app that can really help to allay your fears and decide when you need to go and see a doctor or rush to the ER and when you don't. It's also free so there's no reason not to install it.
Baby ESP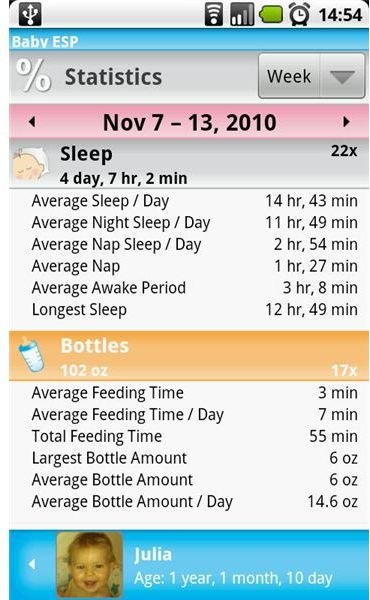 When you have a baby it is important to keep track of their feeding, sleeping and, of course, pooping. Remember that you are probably going to be severely sleep deprived so your usual memory powers will be diminished. With Baby ESP you can track all the important info about your baby's schedule and sync it between devices so both parents are in the loop. You can review the info as statistics and charts and you can share it with anyone you like – ideal for visits to the doctor. It's also very handy for showing the regular schedule to a babysitter or grandparent.
The app is really well laid-out and it will help you to remember everything that your new child requires from medicine to baths. It is also interesting to track their growth and changes over time and you can use that info to assess their development. There is a free trial version so you can try it out, but the full $4.99 version is well worth investing in.
Life360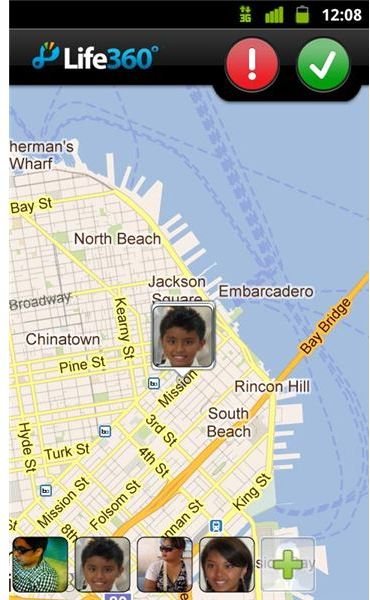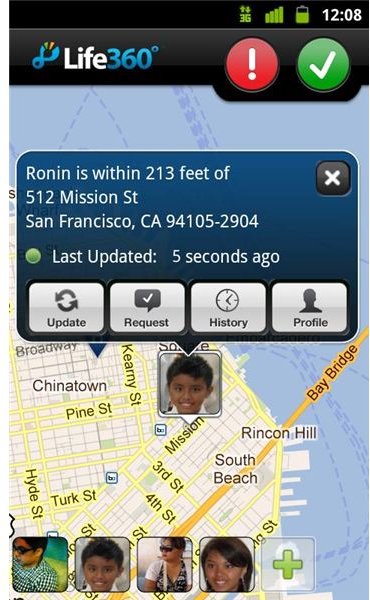 As your kids grow older they'll spend more and more time out of the house and you may be left worrying about where they are. Life360 can set your mind at ease because it has a family locator service built in. You will need to use your phone's GPS, Wi-Fi or network connection to allow your position to be tracked so there is an impact on battery life. However, there is an option to order a separate GPS tracking device so your child doesn't need to have a smartphone.
In addition to tracking locations the app offers a panic alarm that will notify your family and friends that you are in trouble. You can also see at a glance where emergency services are located near to you and the app will even highlight potential threats such as sex offenders in your neighborhood.
The app is very easy to use and real-time updates on your child's location can really help you to relax and stop worrying about them so much. The basic app is free but if you want to track on non-smartphones or acquire a separate GPS device then there is a fee involved.
Toddler Lock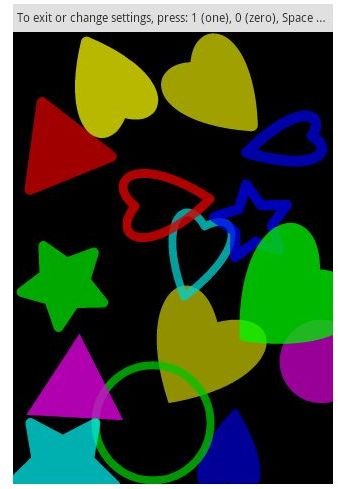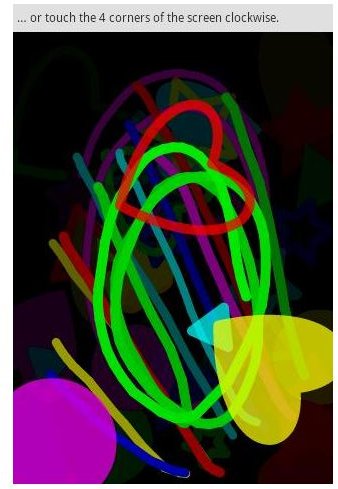 The last app on our list is especially for toddlers. They see you using your phone all day long and they often want to have a shot. With Toddler Lock you can let them. This clever app locks the functions of your phone so your child can't accidentally delete anything or make a call. It displays shapes and colors, makes soothing noises, and allows them to draw.
This simple app can also be useful when you are stuck in the car or waiting in line and your toddler is starting to get bored and restless. Simply load it up and hand them your phone and it should keep them amused, at least for a short while. The app is completely free.
References