Essential Android Business Apps for Your Small Business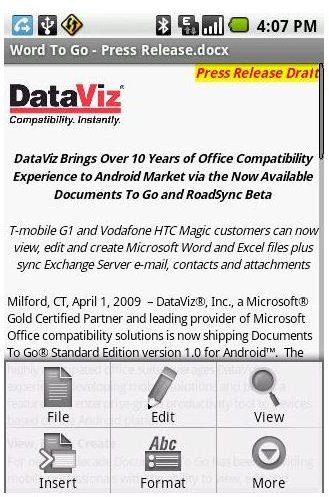 If you're running a small business then you'll always be on the lookout for ways to keep those overheads down. If you have an Android smartphone then you can take advantage of some handy Android business apps. There are apps to help you track your expenses, work with files on the go and keep your records in order. Your phone can double up as a portable office with the right apps and it doesn't need to cost you much money.
Documents To Go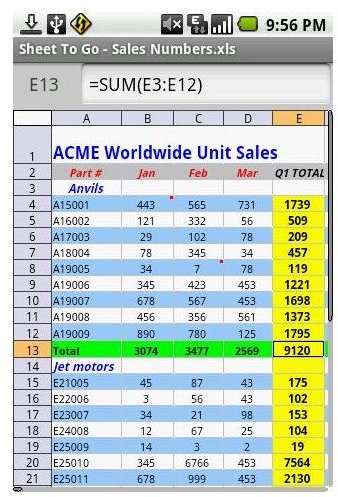 If you want to be able to access Microsoft Word, Excel and PowerPoint files on your Android smartphone then Documents To Go is your best bet. The free version will serve you well if you just need to be able to review documents on the move. If you want the ability to create and edit documents then you'll need to stump up $14.99 for the full version. It will also allow you to work with PDFs on your phone and it supports syncing with Google Docs. There's also a desktop counterpart so you can sync files with your PC and you have the option to password protect files for added security.
For last minute tweaks to that presentation on the way to your next meeting or just the ability to read over some documents on your daily commute, Documents To Go is extremely useful. It has been around for years and there's a reason it is such a popular app – it does the job well.
CamScanner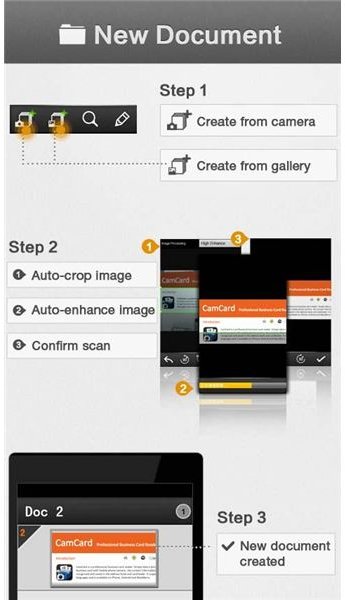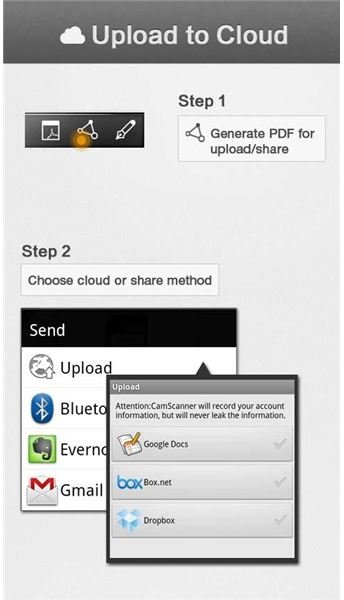 Your smartphone probably has a great camera built-in so why not take advantage and use it as a document scanner? CamScanner is very easy to use and it allows you to scan any paper document. You can save scanned documents as PDF files and images can be cropped and enhanced for maximum readability. There's also a batch scan feature and you can label and share your scanned documents with ease. The app is clearly laid out and it's great for creating single or multiple page PDFs from your scanned documents.
The free version has some limitations, but it's worth trying it out first to see whether it suits you. If you like it and find it useful then the full version is $4.99.
Cisco WebEx Meetings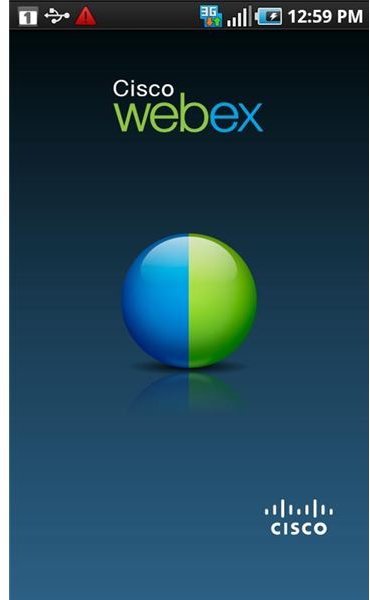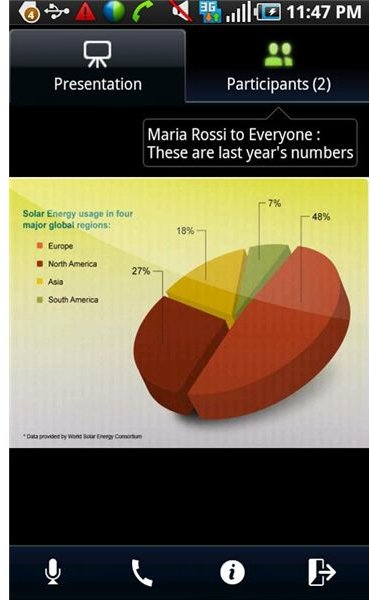 If you use the WebEx service for online meetings then this free Android app is a must-have. Wherever you are you can join online meetings from your Android smartphone. The app allows you to enjoy a full screen view so you can share documents and view presentations. You also have a few audio options – direct call, call back or VoIP. There's even a widget so you can see upcoming meetings and join them directly from your Android home screen.
If your business takes you out on the road a lot, or you work remotely and have a virtual office, then this app will prove very useful. Even as a backup in case your laptop dies it could be just the thing to ensure that you don't miss that important presentation.
Dropbox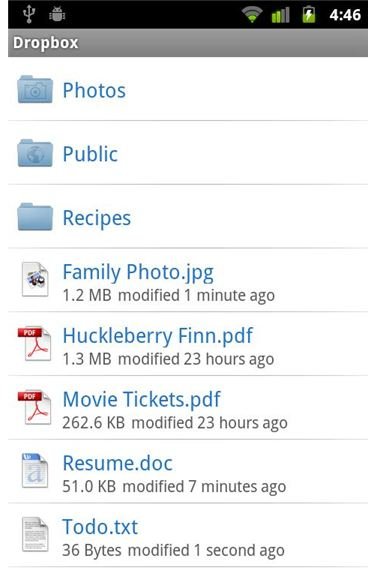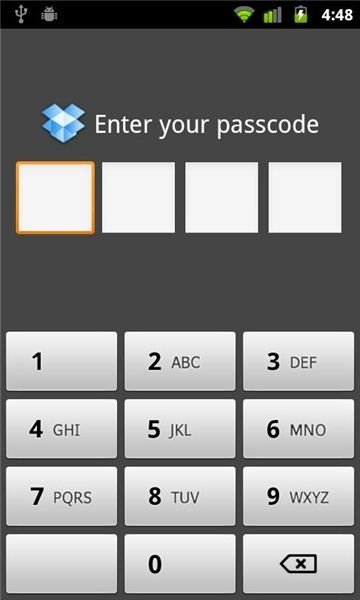 If you want a secure and reliable way to store documents in the cloud and share them with colleagues then Dropbox cannot be beaten. It allows you to sync documents between PCs and Android smartphones with ease. You can share any kind of file, your account is PIN protected for security and you get 2 GB for free. If you have an HTC Android smartphone then you can take advantage of their recent deal with Dropbox to get 5 GB for free.
Dropbox was one of the first cloud services to hit the web and it is intuitive and reliable. The fact you get a basic account for free is great and even if you need extra space the cost is very reasonable.
Expensify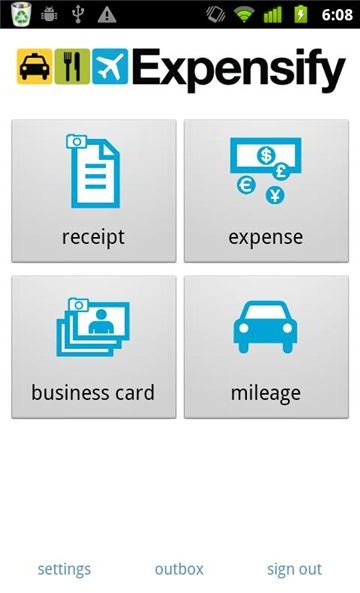 If you need a convenient way to track your expenses on trips then you've just found it. Expensify ties into the online service and allows you to keep a record of what you spend. You can enter the details for expenses or scan receipts directly. You also have the option of linking up bank accounts or credit cards and the service will pull e-receipts automatically. It can even create a PDF report and email it directly to an address you specify with details on how to reimburse you. It also ties in with QuickBooks or you can create a custom spreadsheet for your accounting.
For various pricing plans you can check out the Expensify website. It is fairly reasonably priced and it takes all of the pain out of expense tracking.
Parcels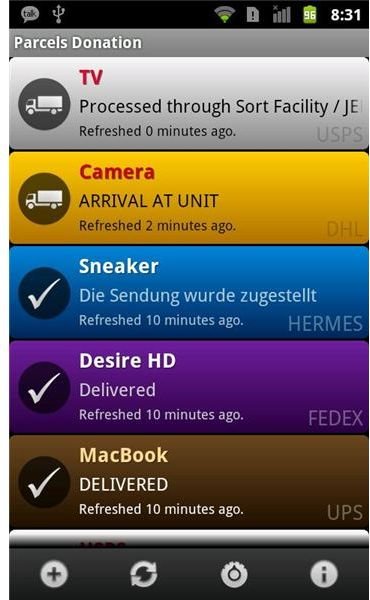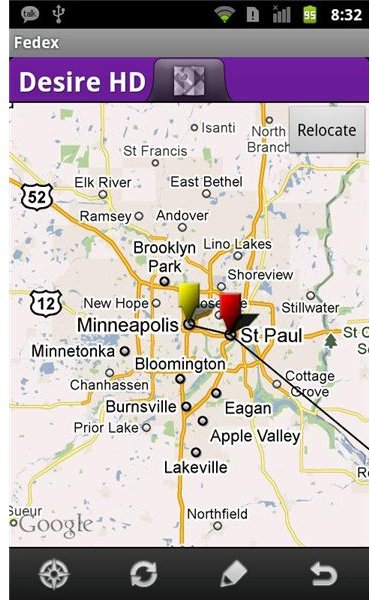 If you send or receive a lot of packages for your business then tracking can be a headache. Many of the major carriers offer their own tracking services, but with the Parcels app you can track packages on various carriers in one place. It is very easy to use and well organized. You can set your own refresh intervals and you can view your package on Google Maps. All the information you need is right there.
The Parcels app is also completely free so it's well worth downloading. Check out the Android Market link below to find out which carriers are supported.
If you have any feedback on any of these apps or you want to suggest a great small business app of your own then please post a comment.
References