Android Returns, Hardware Faults and Fragmentation: The Trouble with Android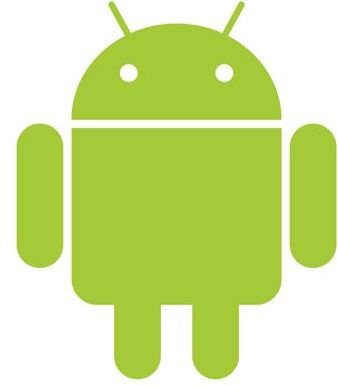 There have been unsubstantiated claims about Android returns in the last few months and it has sparked a fierce debate about the platform. A recent report has provided some actual numbers, but there's still a lot to argue about.
Android has become the most popular mobile platform thanks to its open nature and the lack of restrictions on manufacturers. While Apple, RIM and Microsoft strictly control the software and the hardware specs of their mobile platforms, Google places no restrictions on manufacturers producing Android handsets and there are several versions of the platform in use. The lack of barriers and the wide range of smartphones available at different price points has undoubtedly been a key factor in driving Android's popularity, but there is a downside.
A recent report from WDS Global, claims that Android device returns are costing operators $2 billion a year. Their study analyzed over 600,000 technical support calls and found that relatively speaking the highest number related to Android. As the Guardian pointed out, using Gartner's estimates on market share, Android has a 40% share but accounted for 52% of calls. This compares to an 18% share for iOS with 22% of calls, 15% share for BlackBerry OS with 20% of calls, and a less than 5% share for Windows Phone with 6.7% of calls.
The most expensive problems for operators relate to hardware, and Android once again had the highest percentage at 14% of calls relating to hardware problems compared with 11% for Windows Phone, 7% for iOS and 6% for BlackBerry. Of course a percentage without numbers can be very misleading.
When we dig into this evidence further, and take a look at what WDS is saying in response to the articles using their research, we find the VP of Marketing and author of the report, Tim Deluca-Smith, saying "Our analysis does not find any inherent fault with the Android platform. Its openness has enabled the ecosystem to grow to a phenomenal size, at a phenomenal rate." But, he added: "It's this success that is proving challenging."
So What is the Problem?
There are three main issues here so let's look at each one in turn.
The higher number of hardware problems with Android smartphones is closely related to the higher number of cheap smartphones that are being sold. Since Android handsets are manufactured by a wide range of companies, and Google doesn't impose any minimum specs, there are more budget options on Android. In order to keep the price down it stands to reason that manufacturers are using cheaper components in their budget phones and they will be more likely to break. We could sum this up by saying "You get what you pay for." It would be a surprise to find that an iPhone breaks more often than an Android device that cost less than a quarter of the price.
The Android experience is fragmented and consumers are confused or disappointed by the differences between different handsets. A budget Android smartphone running Android 2.1 with no manufacturer UI and a ton of carrier bloatware is going to be very different from a high-end Android smartphone running Android 2.3 with HTC's Sense UI and no bloatware. This is definitely a problem and it is exacerbated by sales people who don't explain the difference. Generally speaking Android is sold as a single platform, as a prospect for consumers with no interest in the industry you can see the potential for disappointment. How would they know that one Android phone isn't necessarily the same as the next?
The evidence also suggests a sharp spike in support calls surrounding platform updates. Many users find that software updates on their Android smartphones produce unexpected changes in functionality. The fact that manufacturers can apply their own UIs to Android complicates the problem and delays many platform updates. Many consumers get angry when they can't benefit from the latest Android updates and manufacturers don't necessarily provide a roadmap for rolling updates out. Sometimes they don't update at all.
Is This Really a Problem?
This individual report is not especially clear. WDS actually provide support services for wireless devices so they obviously have a vested interest.
The three problems I've outlined above are definitely issues for the Android platform, but they aren't insurmountable. The other mobile platforms out there are not faultless either and some of their costs and problems don't appear in these kinds of stats. You have to wonder how much the antenna gate problem cost Apple or how they will deal with the iPhone 4S battery life complaints. Then there's the cost of the massive recent outage for BlackBerry.
Consumers don't expect the same level of performance or longevity from a cheap product. It's also worth remembering that, despite the problems, Android is the only platform making smartphones affordable for people on a tight budget. For a fair comparison you have to compare devices with the same end cost for users.
References