Android Apps That Save You Money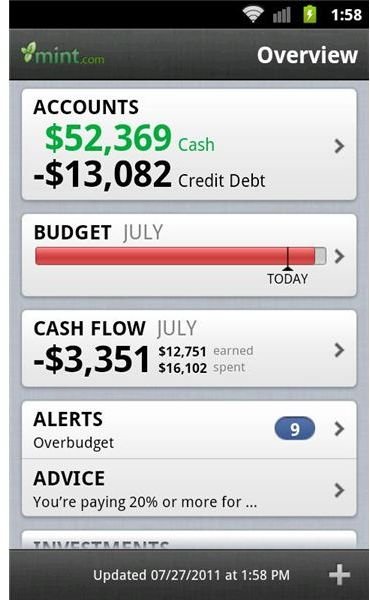 There are various ways to save money with your Android smartphone and the right apps. You can find the best deals on the products you want to buy, get access to digital coupons on your smartphone, save money on gas, get bill reminders, and keep a close eye on your budget. Since the idea is to save cash we'll focus on apps that are free.
Mint.com Personal Finance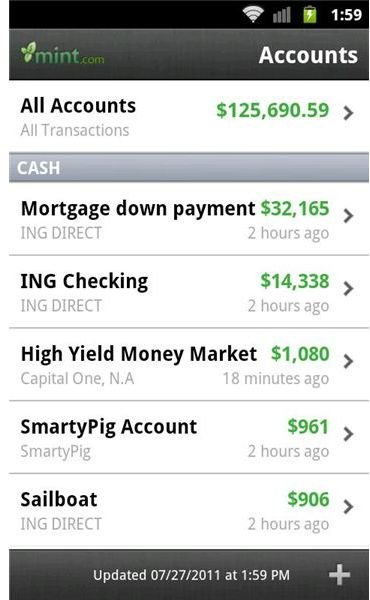 Step one when you are trying to save money is to organize your personal finances and get a clear picture of what you need each month and what you have coming in. Mint for Android is packed with features. If you are in the U.S. or Canada you can link it up to your various accounts and get a clear look at how much you have. It can track your transactions and create a budget for you. You can set up alerts so that you avoid going into the red. It is very secure thanks to the PIN protection and it can also alert you to any unusual activity on any of your accounts.
You will need to sign up for a Mint.com account online but it is free. Once you enter all your information online the app will sync so there's no need to go through it all again. The app is also very clear and easy to use. You'll be able to see where your money is going with a categorized budget that reveals the truth about how much you are spending on clothes or eating out each month. The app also allows you to set up bill reminders and it will even inform you if you are paying over the average for car insurance.
Being aware of how much money you have in each of your accounts is undeniably handy and the alerts can really help you to avoid bank charges and remember to pay all of your bills. You do have to enter a lot of information to get started, but once you have the service set up you are sure to find it useful.
DealLeak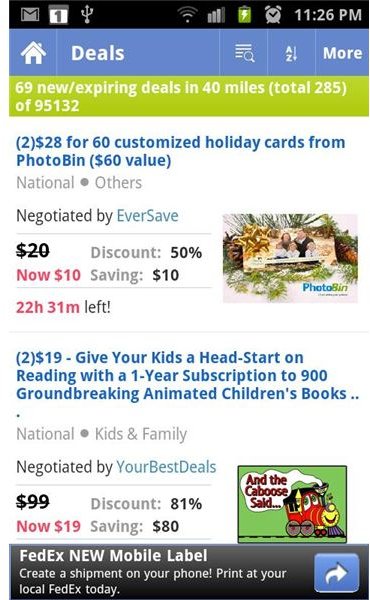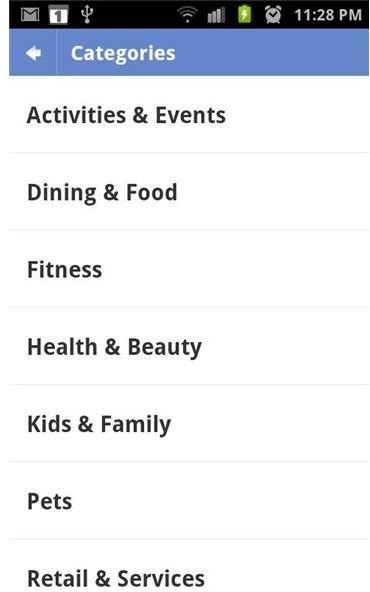 There has been a bit of an explosion in terms of deal apps in recent months and so keeping track of the best deals could mean using multiple apps. DealLeak is a simple aggregator that feeds in deals from other sources like Groupon, Living Social and many, many more. The app allows you to search locally and identify the best discounts and offers for you. It gets updated frequently with all sorts of deals on restaurants, hotels, all kinds of stores and entertainment venues.
It may not be the best looking app in the world, but it is quick and easy to use. The deals are divided by category and there's plenty of information on offer. To avoid disappointment make sure you filter by active deals only because expired deals are listed too.
ShopSavvy Barcode Scanner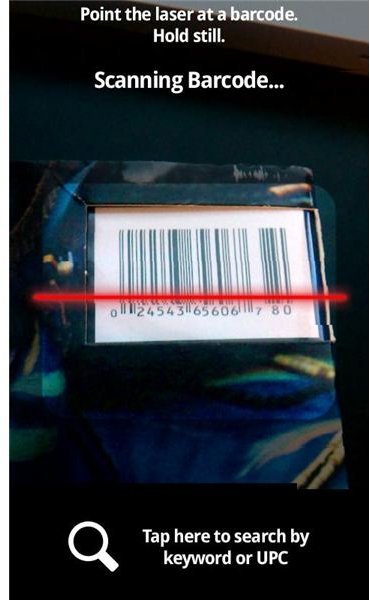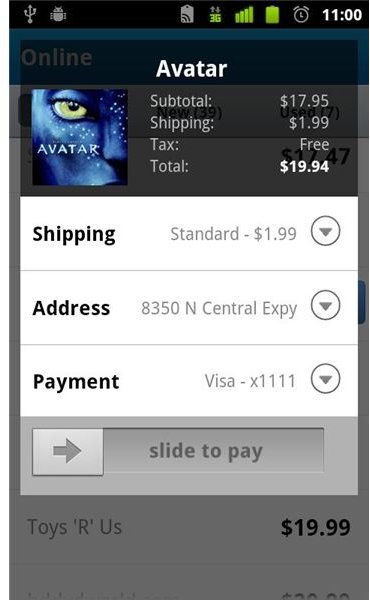 The basic idea behind ShopSavvy is that you can scan the barcode of a product you are interested in using your Android smartphone and the app will show you the best prices available locally and online. If you enter credit card information you can even go ahead and order the item from a retailer like Walmart or Target. If you'd rather find the item in a local store the app will provide you with directions.
There are a few apps that offer this kind of functionality, including one from Amazon, but ShopSavvy was one of the first and it does the job nicely. It also aggregates deals from various sources instead of being tied to a single retailer. Why pay more than you have to? It's always worth checking the barcode with ShopSavvy before you buy.
GasBuddy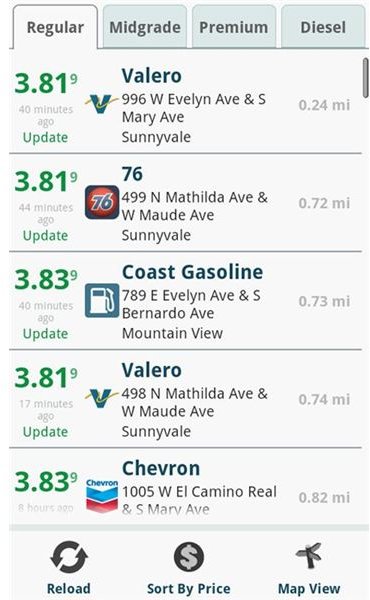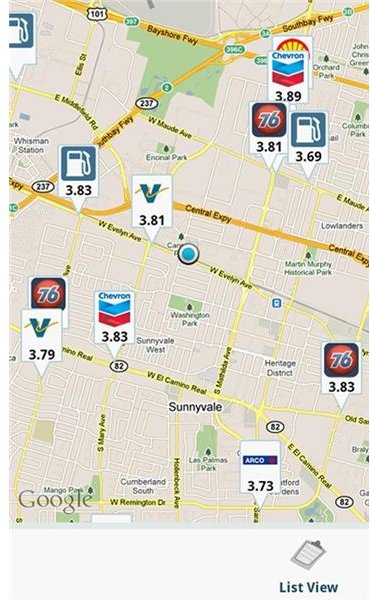 If you are looking for cheap gas in the U.S. or Canada then GasBuddy is definitely the app for you. If you fire up the app you'll be able to see a list or map displaying the cheapest gas prices nearby. You can get directions to gas stations and you can even plan where to make gas stops on trips.
The app relies on user submitted content and if you upload gas prices you earn points that give you a chance of winning a gas gift card, which is a great incentive for people to keep the app up to date. You can also compile a list of your favorite gas stations and filter the results by those entries to decide where to stop on your daily commute. It is very clearly laid out, easy to use and completely free.
The Coupons App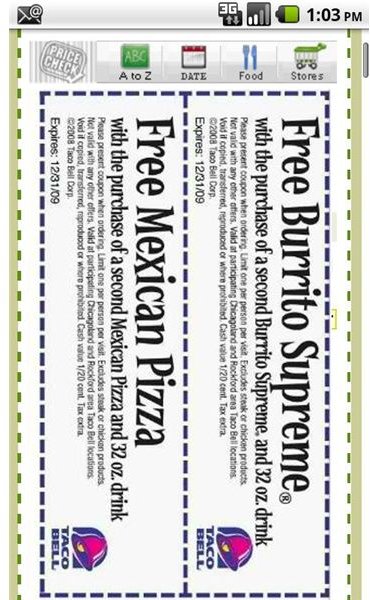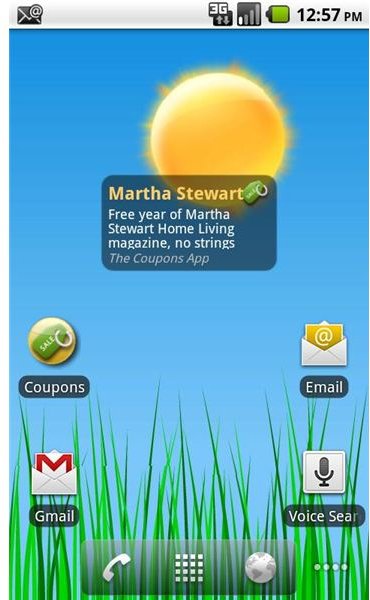 The last app on our list combines some of the features you'll find in other apps with a focus on great coupon deals. The app is updated regularly throughout the day and you can search for all sorts of useful coupons – it even supports voice search. If you find a coupon you like, you can display it on your phone to the cashier in order to redeem it (some coupons do have to be printed out so make sure you check). You can also easily share your coupons with others via social networks like Twitter and Facebook.
The Coupons App includes a barcode scanner for price comparisons. There's also a handy widget that displays the best deals right on your home screen. In addition to a wide range of stores and restaurants it also covers gas prices. It's very easy to use and it can definitely save you money.
If there are any other money saving apps for Android that you would recommend then post a comment and let us know.
References