Do Android Apps Make Google TV Desirable?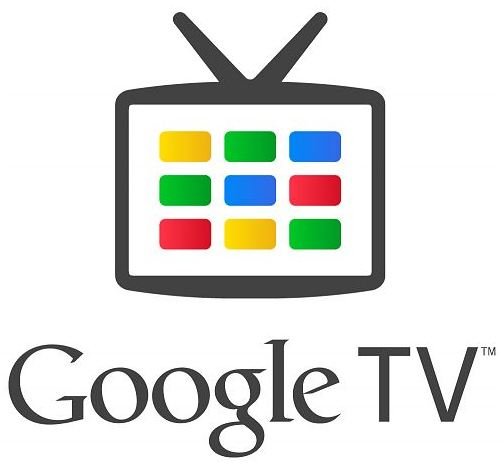 Internet access and apps are becoming more common on TVs. Google TV offers a mix of Google services allowing you to browse the web via the Chrome browser and watch various bits and pieces of content on demand from providers like Netflix, HBO GO and YouTube. It is currently available on the Logitech Revue box, a Sony Blu-ray player and a few Sony TVs. There are new products that support the service due for release in the near future from manufacturers like Samsung and Vizio.
Early Criticism
It would be safe to say that Google TV hasn't been well received. The first version was perceived as rushed to market and it seemed like an incoherent mixture. The main problem for the platform is the fact that similar services from competitors offer access to more content. In particular the lack of Hulu support has turned a lot of people off and other cable providers like NBC and CBS have also blocked their content.
It's still early days for the service and the release of Google TV 2.0 offers a smoother interface built on Android 3.1 Honeycomb (what about Ice Cream Sandwich?). Interestingly it also offers access to the Android Market. So is the prospect of Android apps on your TV enough to breathe new life into Google TV?
Show Me the Apps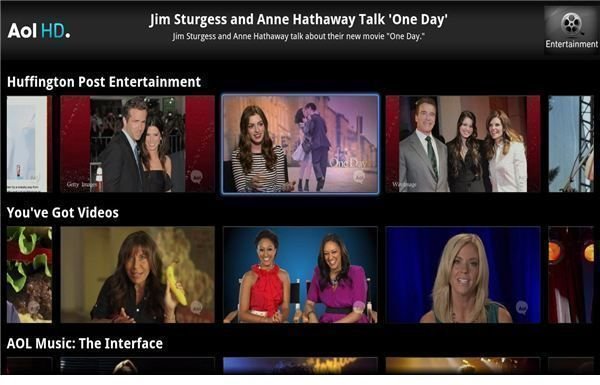 Before you get too excited, it is worth pointing out that apps that require touch screen support, GPS or phone access won't be available on your Google TV device. However you can sideload apps if you use a service like Dropbox to send APKs over – of course not everything is going to work.
In terms of supported apps you do now have a bit of choice – it supports about 1,500 of the existing apps in the Android Market. There are currently only around 30 apps designed specifically for Google TV. There's an IMDb app, a Flixster app, some cookery apps, a few news apps and some more content streaming options. For music you can now download Napster, Pandora, Qello, Rhapsody and aVia. There are a couple of surveillance apps too so you can check up on your IP camera streams. AOL HD offers a nice selection of content from sites like Engadget, Moviefone and Huffington Post. You'll also find that the Plex app allows you to stream content from a server.
If the lack of Hulu support is really annoying you then try out PlayOn. It offers access to a really wide selection of content. Using your PC as a media server it can stream content across Wi-Fi, or 3G if you want it on your phone. The only problem is that the server app isn't cheap.
You'll also find a small selection of games is now supported including Dragon, Fly!, Frogger and Syrious Scramble (which is like Scrabble). There are a few others too, but nothing you'll get excited about.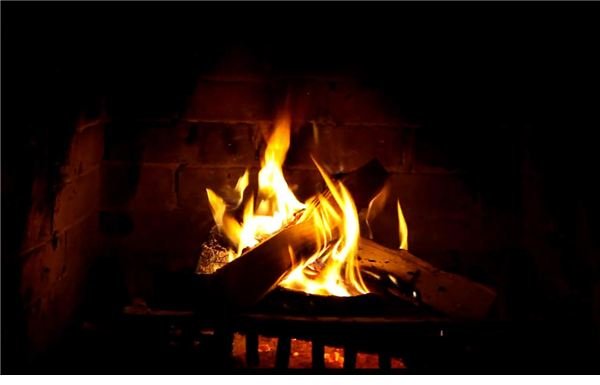 The prize for the most pointless highlighted app on the Google TV website goes to Classy Fireplace. It is what it sounds like because, of course, you bought an HDTV so it could emulate a fireplace. It actually emulates other things too, like a waterfall, fireworks, clouds and a beach, and let's not forget the accompanying jazz music and rain sounds. I know you'll be rushing to buy a Google TV device now!
There are quite a few other apps available and no doubt developers will create some better options for the platform as it grows – if it grows. Right now I wouldn't hold your breath for an avalanche of awesome apps. Obviously the Android apps in the market are designed for phones or tablets, with some innovative thinking there are bound to be good potential apps for the TV, but do you want apps on your TV?
Any USPs?
There's no denying that Google TV has potential and if you could play all the Android games in the Android Market through the service then it would be a much more interesting prospect. On the other hand you could just get an HTPC and access whatever you want in terms of content and games. In fact with a PS3 or an Xbox 360 you can play great games and access more content than you can on Google TV.
GTV does have a wider search function and better web browsing support, but that's not going to be a big deal for most people. You can also use picture in picture to surf the web and watch TV at the same time – that's attractive. Many early adopters seem to be pleased with it and they are quick to point out that it isn't supposed to replace your cable or your DVR; it's supposed to enhance it. You can use it at the same time as another input without having to switch cables around and for some people it is a better solution than an HTPC. There's no boot up wait, the box is cheaper and it uses less power than most HTPCs or laptops. It really depends on what you are looking for.
Google TV seems to be lacking any real killer USPs, but access to Android apps is definitely a boost and it's still early days.
References