Best New Features in Ice Cream Sandwich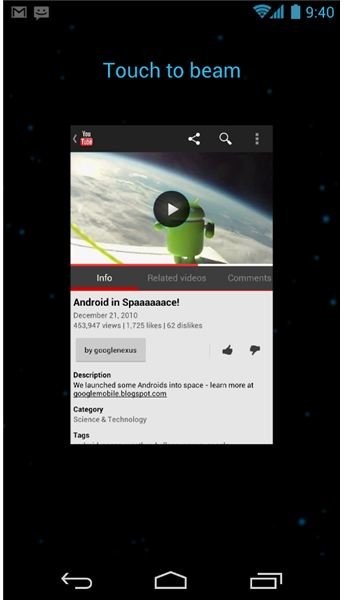 The latest version of Google's Android platform launches on the new Galaxy Nexus but it will soon be rolling out to a bunch of Android smartphones starting with the Nexus S. It combines the best of Gingerbread and Honeycomb to bring you the slickest Android experience yet. So is it worth getting excited about? Let's take a look at the top ten Ice Cream Sandwich features and see.
Android Beam
There has been a lot of chatter about NFC (Near Field Communication) in the mobile world, especially since it is the tech behind the new Google Wallet service that allows you to pay with your smartphone. In Ice Cream Sandwich it powers the new Beam feature which allows you to easily share content like maps or videos with another NFC smartphone. Just activate the feature, hold your phones close and you can tap to beam the content across. It could also be used to allow multiplayer gaming in the near future.
Face Unlock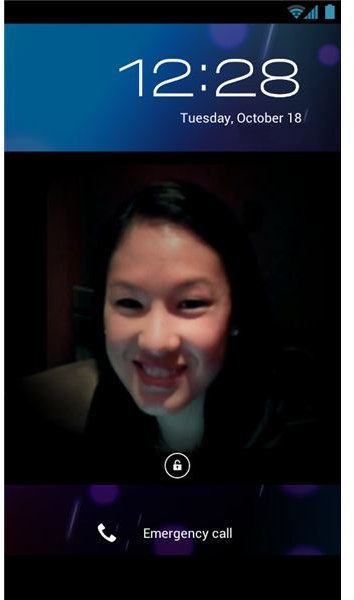 It's always nice to get a new feature with a touch of sci-fi about it. With Face Unlock you can use the front facing camera to identify your mug and unlock your phone. Apparently the facial recognition can be fooled by a very high res photo of your face so it is being pitched as a fun feature rather than as a top notch security option.
More Customization
The user interface features a number of changes to allow for more customization. You've now got a favorites tray for shortcuts and apps. There are also new widgets available and they are interactive, scrollable and you can resize them. You can create folders by dragging one icon on top of another and the folder displays the first three icons inside stacked for easy identification.
Easier Multitasking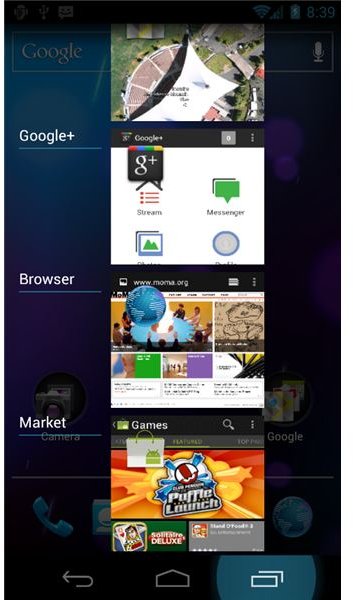 With Android 4.0, smartphones no longer need to have hardware buttons because you get ever present virtual buttons for Back, Home and Recent apps. The Recent apps button shows you a list of your currently running apps and displays the most recent content you accessed as a thumbnail. You can just tap the thumbnail to bring the app up or swipe it off to the right to close it.
Improved Voice Input
With all the fuss surrounding Siri on the iPhone 4S it's good to see some improvements to the voice input options on Android. You've now got continuous voice recognition that works in real time so you can see the text appearing as you talk. It's more accurate than before and you can also dictate punctuation to create proper sentences.
Network Data Tracking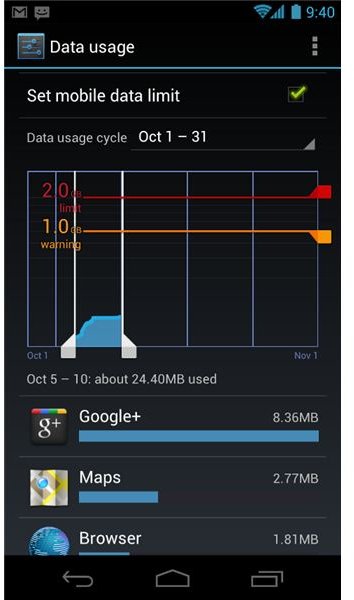 We've discussed the death of unlimited data plans before so it's more important than ever that you keep track of your data usage. With Ice Cream Sandwich you can take a look at a graph displaying how much data you are using through the network and via Wi-Fi. You can also set alerts or even limits to ensure that you don't exceed your allowance.
Updated Camera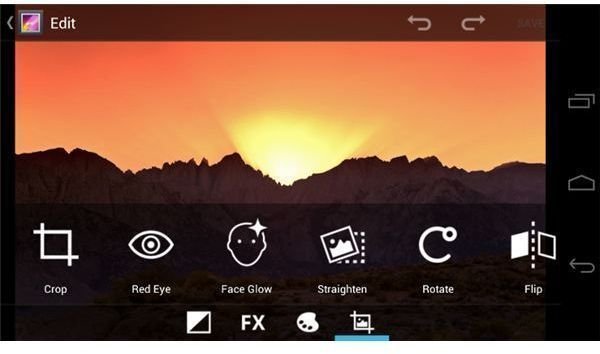 The camera software has been updated so you can capture better photos and videos. You can access the camera directly now without unlocking the phone and there's less of a delay between shots. You've got continuous focus, zero shutter lag and stabilized zoom. There's also face detection and tap to focus. On top of that you can capture photos while you are recording video and there's a brand new panorama mode.
New Gallery App with Photo-Editing
The Gallery app looks much better than before with larger thumbnails of your photos and videos. You can tag your content and share it easily. Even more exciting, there are now loads of built-in editing options from basics like red-eye removal to fun filter effects, to create new looks.
Screenshots
This may not be the most exciting new feature for most people but as an app reviewer it's a real relief to see screenshot support on the platform. You can now capture whatever is on your smartphone screen and the image is saved to your gallery. You can then edit it or just share it as you see fit.
New Browser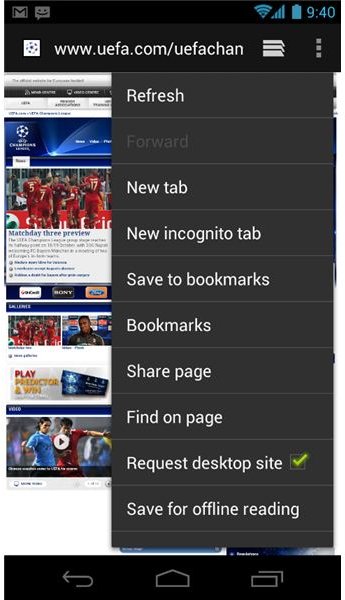 The browser has been updated to offer an even better web browsing experience. The best new option is the ability to save web pages so you can read them offline later. You can also now sync your Chrome bookmarks from your desktop browser and the Incognito mode has made the move for those private browsing sessions. It supports up to 16 tabs and you can easily check out a virtual list of your bookmarks and most visited sites. There's also an option that allows you to toggle between mobile and desktop versions of websites.
That's the top ten new Ice Cream Sandwich features. We didn't have time to mention the new People app, the improved text input, or the quick text message responses for missed calls. Those features and a few others will be covered in our full Ice Cream Sandwich review.
References