Pricing Could Be the Key to Android's Dominance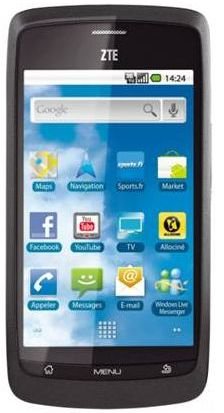 The growth in the popularity of smartphones has been meteoric in the last couple of years and that trend looks set to grow as more and more people demand a little extra from their mobiles. At the expensive end of the market we have a race to release ever more impressive hardware and to improve the software so as to maximize the experience. There's undoubtedly a lot of consumer cash to compete for, but brands like Apple and BlackBerry seem to be ignoring the other end of the market.
Demand for low cost smartphones, without the need to sign up to lengthy contracts, is massive and Android could be set to clean up. Market intelligence firm In-Stat is suggesting that annual shipments of Android phones that cost less than $150 will reach 339 million units by 2015. In fact they argue that Android will be the only real choice for consumers seeking low cost smartphones without the standard two year contract to subsidize a lower price.
Companies like ZTE, Huawei, Pantech and even Samsung (currently the number one smartphone seller in the world) are able to manufacture and release extremely cheap Android devices. They won't be packing the latest hardware and they won't be running the latest version of Android (Ice Cream Sandwich) but they will be affordable.
Mid-Market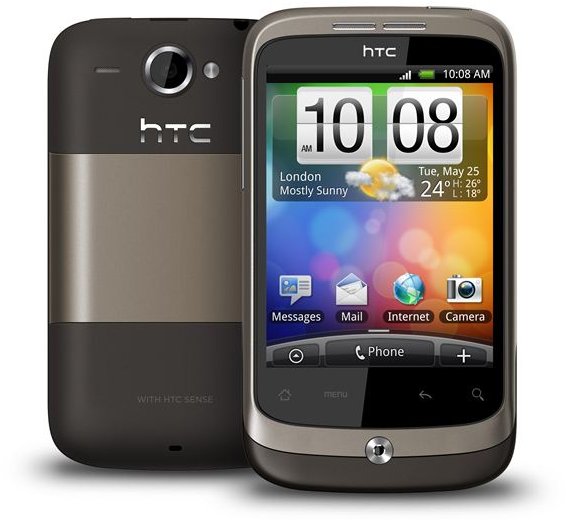 In the mid-market we've already seen some great Android smartphones from HTC, LG and Samsung. If you do a straight comparison of specs it is pretty clear that you get more for your money with an Android phone. This has surely been a large part of Android's success and their rise to prominence.
RIM has definitely gotten more competitive in terms of their pricing, but then they desperately need to because high price tags on top of their other recent disasters will drive away the rest of their dwindling user base. BlackBerry smartphones are still premium devices, though, and they don't offer anything that could be considered a true budget option.
Apple's iPhone 4S release was accompanied by the news that the iPhone 4 price will drop to $99 and the iPhone 3GS will be free, but both are subsidized by carriers and require you to sign up to an expensive two year contract. They will no doubt start to pick up more mid-market consumers with these deals because of the solid reputation the iPhone has and the user-friendly eco-system, but they still aren't very competitive in terms of pricing.
You have a huge choice of Android smartphones for free on two year contracts and their specs and features are a lot more impressive than the now dated iPhone 3GS. If you were willing to spend $99 for an iPhone 4 on a two year contract you should also be aware that you could get an Android smartphone with 4G network support for the same price.
Budget Battle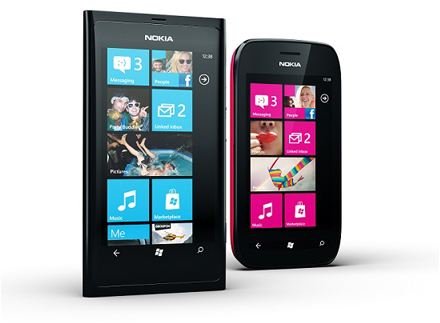 For a long time, Nokia had the budget end of the market sewn up. To be honest they still do because they are able to release feature phones for amazingly low prices, however, the dated platform they run on and the lack of apps is no longer enough for consumers clamouring for a real smartphone experience, even if it is watered down. Nokia look to be moving toward Windows Phone and even with their budget Meltemi OS on the horizon they will struggle to compete with really low cost Android smartphones.
Speaking of Windows Phone, Microsoft has imposed a strict minimum hardware spec for smartphones on the platform that should be enough to prevent any manufacturer from competing with budget Android releases. That rules them out of the race too.
So what is left for any consumer seeking to upgrade to their first smartphone?
Advantage Android
All the talk and criticism of fragmentation, lack of quality control and too many handsets to choose from for Android seems to completely ignore the advantages. This unique situation in the smartphone world means that manufacturers can create genuinely budget Android devices running older versions of the OS and with limited hardware. They can create devices with 600 MHz processors running Android 2.2 that will still offer a decent Android experience.
These low cost smartphones will also allow people who desperately want to have a smartphone to access most of the same apps and games as consumers who spend big. If you believe that the move towards smartphones genuinely spells the end for feature phones and that the demand will continue to grow then what is the first rung on the ladder going to be? If they only have $150 to spend and they can't sign up to a contract, then what are their other options? Nothing as good as a budget Android smartphone, that's for sure.
If Android can capture a large share of the entry-level market and allow budget conscious consumers to own a smartphone then it can only be a good thing for the platform. Not only will there be a bigger audience for apps, games and services on Android, but those users will be familiar with the platform and more likely to stick with it should they ever decide to upgrade.
That flexibility in pricing could prove to be one of the most important elements for Android's continued success.
References