Release of Samsung Galaxy Nexus and Android 4.0 Ice Cream Sandwich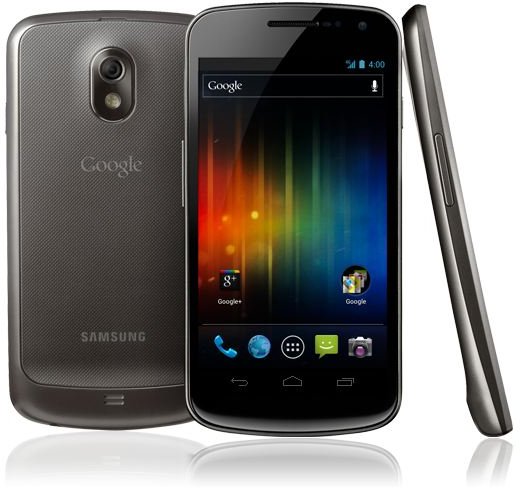 It was maybe going to be the Google Nexus Prime and a lot of people suggested it would have specs impressive enough to blow away all of the competition and new Android features to stir up a positive frenzy of desire. It was supposed to make the iPhone 4S announcement fade into obscurity and highlight the mastery of the Android platform. In the event it was the Samsung Galaxy Nexus and it looks….well, really good. It might not be the second coming, but it is an impressive smartphone.
The Galaxy Nexus combines a stylish design with a mixed bag of specs and some great new features courtesy of Google's Android 4.0, otherwise known as Ice Cream Sandwich.
Design
Let's kick off with the design. It has the standard candybar form factor. It measures 5.33 x 2.67 x 0.35 inches and weighs 4.76 ounces. It is nice and slim and the face is slightly curved to make it more comfortable when you are making calls. There are no buttons on the front. The first thing you'll notice is the incredible screen. This is a 4.65 inch Super AMOLED capacitive touch screen with a resolution of 720 x 1280 pixels.
The resolution is definitely the highest we've seen yet in a smartphone, but because the screen is so big the pixel density won't be that high. In effect you have a gorgeous big touch screen, but something like the 3.5 inch Retina display on the iPhone 4S will be that little bit sharper. The extra size has to be a major plus point for watching movies or gaming especially, but chances are good that some people will find it a bit too big for a portable phone.
Speed, Memory and Network
The Galaxy Nexus is packing a 1.2 GHz dual-core processor and 1 GB of RAM. That compares favourably with everything on the market right now and it is in line with the current top end releases.
It looks like the smartphone will come with a 16 GB or 32 GB internal memory, but no microSD card slot for expansion. That's a bit of a disappointment, but there's no doubt 32 GB will be more than enough for the majority of people.
It is a proper 4G smartphone so it will support HSPA+ and LTE. Your actual top network speeds will be down to the carrier you get the phone with.
Cameras
The cameras are one area where the Galaxy Nexus failed to meet expectations. We've got a 1.3 MP front facing camera which is perfect for video calls – no complaints there. The problem is the 5 MP rear facing camera. It is worth remembering that the megapixel count isn't necessarily the thing to focus on and with much faster shutter speeds and the improved Android software it could still turn out to be better than some of the 8 MP cameras on the market. We'll have to try it out and compare before we can decide on the camera.
In terms of video capture it is perfect. You can record full HD 1080p footage at 30 frames per second.
Other Features and Battery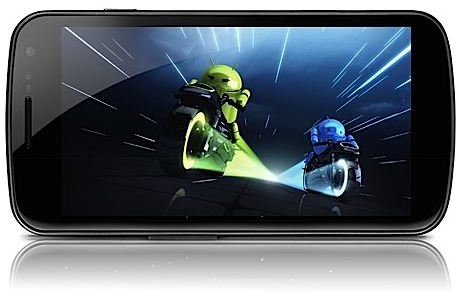 The Galaxy Nexus does have NFC so that's one up on the iPhone 4S, but the 4S has Bluetooth 4.0 and the Galaxy Nexus only supports Bluetooth 3.0. In terms of the other connectivity features it has everything you could want.
Interestingly the Galaxy Nexus has the usual array of accelerometer, gyroscope and compass, but it also throws a barometer into the mix.
We'll need to see some hands-on results again before we can really judge the battery, but at 1750 mAh it should offer a decent amount of life.
What About Ice Cream Sandwich?
Of course the Galaxy Nexus isn't just about hardware, it is also the chosen vessel for the launch of Android 4.0 and that will bring us some nifty new features.
The already great notification system has been improved. You can easily access recent apps and take advantage of real multitasking. You've got a facial recognition option for securely unlocking your smartphone. Google + is fully integrated and you can have group video calls. The camera app includes some built-in live effects so you can have fun with your photos. There's also a great option for easily capturing panoramic shots. If you can't take a call there are a number of quick response options. There's support for voice to text so you can dictate messages and emails. You can easily check on your data usage and set limits to avoid unexpected bills. There's also Android beam which allows you to share content with another phone that's nearby by simply tapping.
Your Next Phone?
All in all the Samsung Galaxy Nexus looks great. That display is a real draw and the rest of the specs are certainly solid if not mind-blowing. Much will depend on the real life performance and we'll bring you a full review just as soon as we can get a hands-on look.
As for Ice Cream Sandwich it will only be exclusive to the Galaxy Nexus for a couple of weeks and then we can expect to see it rolling out on phones like the Google Nexus S. The older your handset, the less likely you'll get to enjoy the new version of the OS.
So what do you think? Based on the specs will you be looking to buy a Samsung Galaxy Nexus?
References