New Chrome Browser for Android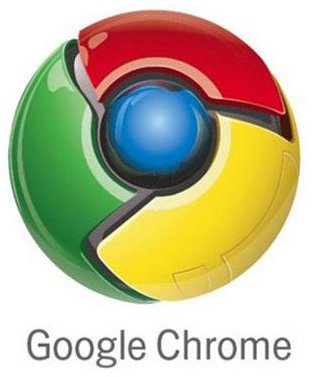 Google just announced that their Chrome browser has surpassed the 200 million download mark and is set to overtake Firefox as the number two browser in the world by the end of the year. They also let slip that there are now more than 190 million Android phones out there. With the release of Ice Cream Sandwich, the new version of the Android OS, just around the corner – could there be a merging of the two in store?
Unifying Chrome
Google has been working towards unifying its browser across all the major platforms – Windows, Linux, Chrome OS and Mac OS. They also just revealed that they've been working on Chrome for the Android platform and we could see the first version of it rolling out this month. The Chromium revision log revealed that Chrome had been compiled for Android and that the mobile browser will feature a lot of the same functionality that many people are enjoying on their desktops already.
The current Android browser actually features a lot of the same code as Chrome. It is based on Webkit which is an open source browser engine and apparently many of the compatibility issues between the two have been resolved recently.
What's the Big Deal?
The current Webkit-based browser on Android isn't exactly setting the world alight. It still compares favorably with the updated Safari in iOS 5, but there really isn't much in it. The Android browser is faster (though that partly depends on your specific phone model) but in terms of features they have different highs and lows. However, because third-party developers are allowed more freedom on the Android platform, there are several other options that offer a much better experience, for example, Firefox, Opera Mobile and Dolphin.
The plain old "browser" in Android could do with a makeover and if the Chrome brand is taking off then why wouldn't Google want to consolidate it across platforms?
What Could Chrome Offer?
This isn't just about having a slick web browser that syncs with your desktop browser. There are other exciting possibilities with Chrome that could be a real boost for Android, especially in the tablet market. They have been working on a video game interface for Chrome and if that kind of functionality could run on Android tablets or smartphones then you could play awesome games via a web service. There's also the possibility of web apps but it seems likely that anything like this is a long way off for Android right now. Initially it probably is about easy syncing of bookmarks between your desktop and your smartphone.
The development of Chrome OS off the back of the Chrome browser is aimed at creating a light and fast operating system initially targeted at netbooks and computers. This definitely confuses things because it is separate from Android. A Chrome OS that is fast, lightweight and secure would surely make sense on smartphones and tablets too, but what would that mean for Android? The two were developed completely separately and for the moment Google seem committed to keeping Chrome OS and Android OS separate, but we can expect an Android version of the Chrome browser. Google's statement on this was "we believe choice will drive innovation for the benefit of everyone".
For the Benefit of Who?
Google's commitment to improving our web experience is laudable, even if they do intend to make money as a by-product. Sadly the one company definitely benefitting from both Chrome and Android is Microsoft. They've been forcing licensing deals on Android manufacturers and they've started to do the same thing with Chrome. You can forget about open source and bringing down the barriers to development with Microsoft around. They're going to end up making more money from Android and Chrome than Google do and their licensing demands could well have a negative impact on the development and adoption of both platforms.
When can I get Chrome on Android?
It seems pretty likely that the first version of the Chrome browser for Android will be part of Ice Cream Sandwich, Android OS version 4.0. That was due to be announced earlier this week, but it now looks set to be next week. We'll just have to wait and see. If Chrome doesn't make an appearance then it surely won't be far away.
If you're really desperate then there's actually already an app in the Android Market from Google called Google Chrome to Phone. It lets you share links, maps, phone numbers and text between your Chrome browser and your phone.
What do you think? Will you be downloading Chrome for your Android as soon as you can? I know I will.
References