Guide to Android Syncing and Backups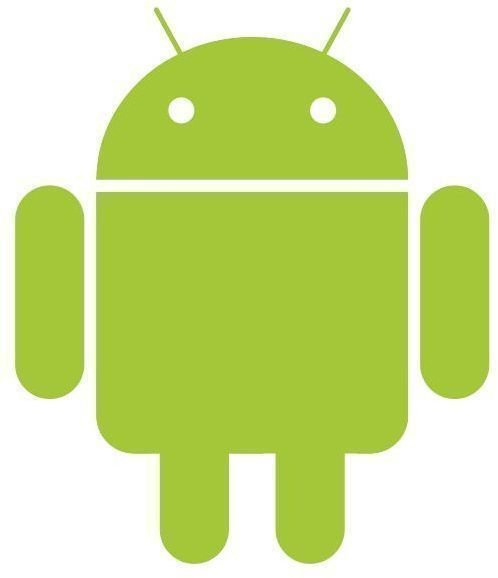 Your Android phone is capable of storing so much data, but managing this can be tricky without taking advantage of backup applications and syncing with a computer. Unlike Windows Mobile and iPhone, there is no native syncing possible with a computing platform, only with the Google account that you have set up on your phone.
Fortunately there are various third-party solutions that you can use for syncing contacts, tasks, calendar data and even Exchange email, as well as creating backups of the vital data on your Android phone.
Tasks, Appointments, and More! Using Your Android Calendar
Thanks to Google Mail and Google Calendar you can keep track of tasks and appointments on your Android Calendar as long as you have a phone with a generous data plan. This native functionality is ideal, but only if you have a Google Mail account that you use as your primary email contact method.
Get ActiveSync Exchange Functionality with Moxier Mail
Many Android users whose phones are used for business purposes will be interested in the possibilities of syncing their devices with a Microsoft Exchange server. While this isn't possible natively it can be done with several third-party apps. Moxier Mail is one of these, and is part of the Moxier suite of syncing utilities that offers calendar and contact syncing.
Managing Google Android Contacts
There are different ways in which you can manage your Google contacts. For instance with a Google account and an Android phone connected to the web you will find that contacts are instantly synced to Google Mail, ready for you to use them.
Syncing your Facebook Friends with your Phone with Facebook for Android
Another way of managing and syncing contacts on Android is via the Facebook app. This works by copying and syncing the contacts on your phone with Facebook. While not all contacts will be shared, those on your Facebook friends list will be, along with their phone numbers (where available), email addresses and more!
A Complete and Comprehensive Guide to Syncing Music on Android
As well as syncing contacts and calendar data, you might be interested in syncing music and other media files from your computer to your Android phone. This isn't a native feature (it is easy to copy data via USB, however) and therefore requires third party apps for making the process more streamlined.
How you sync your Android data with a computer depends on the platform. Remarkably, it is a simple task to synchronize an Android phone with a third-party app, allowing you to sync data from iTunes. Additionally native syncing of your contacts is also possible.
Guide to Using Android with a PC
Again, there are several ways of syncing data from an Android phone to a PC, thereby keeping a copy of it safe from disaster or a hard reset. ISyncr and AndroSync are two prime examples that allow you to share media files between a Windows PC and an Android phone.
The majority of photos that you have snapped with your Android phone will have been stored on an SD card, which can be found in the expansion slot on your handset. If these become accidentally deleted before they have been backed up, you might wish you had taken a copy or have some way of retrieving them – thanks to the excellent PhotoRec app, however, you have!
How to Retrieve Deleted Texts from an Android SIM
Data recovery on mobile phones isn't that common, although there are different ways of achieving this, depending on the hardware or media. Even SIM cards can be interrogated for deleted data, although bear in mind that the results are not always encouraging thanks to the way in which data is managed.
Review of Save MMS for Google Android & How to Use It
If you have plans to hard reset your Android phone or just want to keep periodic backups for posterity, various useful tools are available to help you achieve this. You might want to keep a copy of any MMS files and their associated images, for instance.
Must Have Android Apps That Support SD Card Installation
One key way of avoiding a disastrous situation when you hard reset your phone is to ensure your apps and data are installed on an SD card. Choosing apps that make this possible or apps that have this option is important, and makes backing up your Android much easier!
The Top 10 Android Root Apps of 2011
Backup options for Android are considerable, but they depend on a few variables, such as volume of data, type of data and what access level you have on your phone. Among the top root apps for Android is Titanium Backup, but to use this you will need to root your phone.
MyBackup Pro for Google Android: Save Your Data from System Failures
Professional backup tools for Android offer the whole suite of backup options in one easy-to-use interface, making it easy for you to find the data you have backed up when it comes to restoring it to your repaired, reset or refreshed-with-a-new-ROM Android.
How to Backup Android Home Screens
When you hard reset your Android phone, you lose a lot of data, but the vital stuff is easy to backup. But what about configuration data, such as the state of your Android home screens? Fortunately these can be backed up, just as easily as you can copy a Windows desktop folder and restore the contents of this.
Top 4 Android Applications to Backup Your Files
Choosing the best backup solution for Android can be tricky. It might be a case of trial and error, ultimately, or you might find a great selection of suggestions from which to choose. Your best option, however, will be to try out a couple and decide for yourself.
References