The Top 5 Android Apps to Find Hotels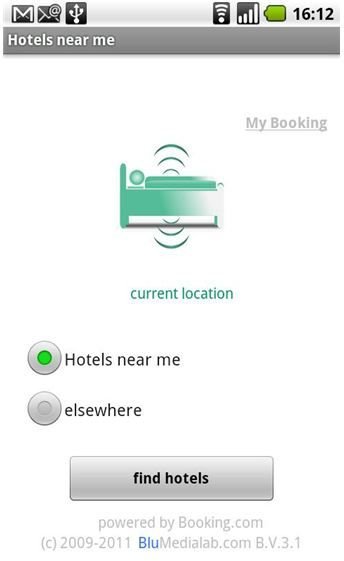 The best Android apps for hotels provide user-recommendations and expert reviews on some of the top-rated accommodation options around the world. They offer real-time info, maps, and assist travelers in choosing the best deals on the go. Here are some of the best free apps on Android to find hotels and budget accommodation. These applications assist travelers in finding top-rated accommodation as well as providing guest reviews and ratings on budget, luxury and boutique hotels.
Hotels Near Me
This application takes advantage of your Android phone's GPS and offers top-rated hotels nearby. Just select the Hotels Near Me radio button and get user reviews, star ratings and contact details of all hotels in your proximity. Once you select a hotel, the application provides a list of rooms available, along with discounts offered and a link to book a room or two.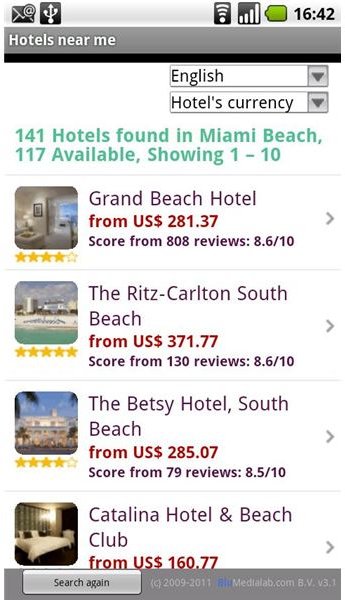 The application also allows travelers to search for hotels all around the world before planning a holiday trip. Travelers can select the "Elsewhere" radio button and get an in-depth list from a database of over 100,000 hotels worldwide. The application regularly updates with new hotels and offers, better deals, and discounts on some of the top hotels around the world.
Priceline Hotel Negotiator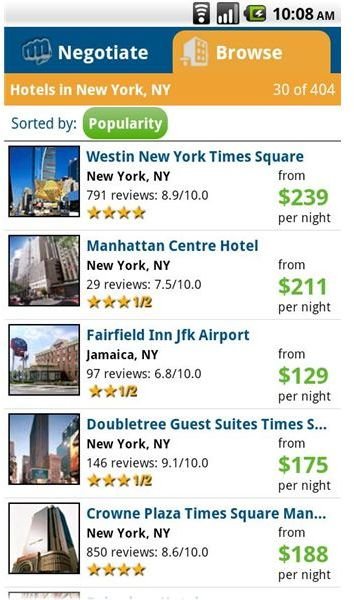 Looking to find hotel discounts with an Android app? Priceline Hotel Negotiator is extremely useful in assisting globetrotters looking for comfortable budget hotels, especially when they don't have nice and cozy accommodation to stay in at the last minute. It assists travelers in finding discounts on four-star and five-star hotels and provides in-depth information about each hotel room, including amenities, nearby attractions, reviews and guest ratings.
With Priceline Hotel Negotiator, users can get the lowest rate at top-rated hotels. The app offers the best last-minute deals, thereby helping desperate travelers get discounts and slashed prices on luxury and budget venues. It also provides ratings in real-time and plenty of user reviews on hotel rooms. This free app gets updated regularly and provides accurate information about hotels, room rates and changes in price.
Hotel Finder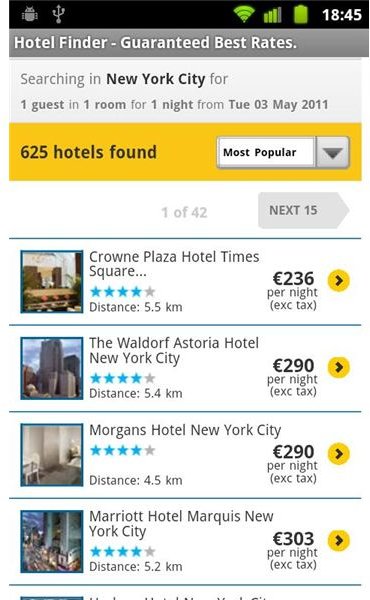 Hotel Finder is a one-stop Android app for getting price comparisons on some of the best hotels around the world. It retrieves data from top online hotel providers and compares hotels and room rates so that travelers can book the best deals at any time of the day. The data also includes a variety of photographs, location maps, reviews and in-depth descriptions. Users can book rooms online and get a confirmation mail immediately.
The app provides information on 3-star, 4-star and 5-star hotels offering discounts of up to 70 percent. Users can find all types of hotels, from budget accommodation, boutique hotels, to 5-Star luxury hotels worldwide. They can also track their flight information using the app's additional flight tracker feature. The app gets updated regularly and future updates will also include GPS-based info on hotels near you. You will require and Internet connection to get accurate data from top hotel websites and aggregators.
HotelsByMe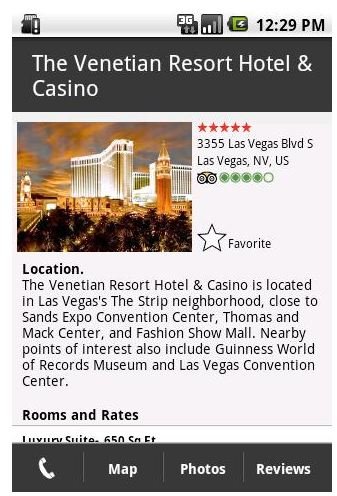 HotelsbyMe is another great Android hotel app that searches for the top deals in real-time and provides the best ratings and reviews on more than 100,000 hotels worldwide. The app allows you to filter your search results according to user-ratings, discounts available and type of hotels. It also includes TripAdvisor ratings in the search results to help you make an informed decision before booking a hotel room. Besides this, the app also provides TripAdvisor reviews on each hotel and gives plenty of information, including updated rates, map view, photo and amenity rates.
HotelsbyMe also lets you book hotel rooms on the go. The booking procedure is quick and once a hotel room is booked, you will get the confirmation email immediately. The app is powered by the Expedia website and has a very simple UI. It offers quicker results than the website and is very user-friendly.
Hotels.com (Application)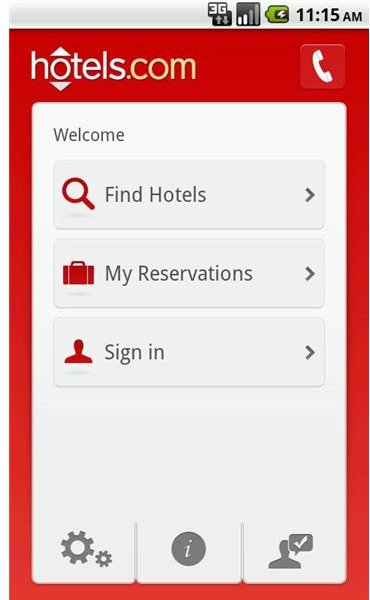 A leading provider of best-rated accommodation, Hotel.com is now available as an application for your Android phone. It allows travelers to book their room choices from over 20,000 last minute deals.
The app database is constantly updated with new hotels and currently there are over 130,000 hotels listed. Users can find hotels and narrow down their search results alphabetically or based on user-ratings. After selecting a hotel, users can check out the room rates and discounts offered and find contact details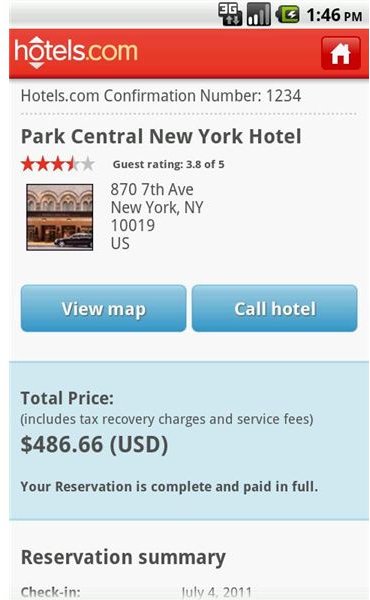 immediately. Travelers can call the hotel staff directly from the phone via the Call button and get more information on reservations. Once a hotel room is booked, users can access their reservation online or offline.
The application also lets users get the exact directions via satellite maps powered by Google. Users will have to tap the View Map button and get a map, complete with tags and location info. With a very simple user-interface and enhanced speed to get quick results, Hotels.com is one of the best Android apps to find hotels and get in-depth reviews as well as accurate booking information.
References