Is There an Android App That Hides Videos and Images from Gallery?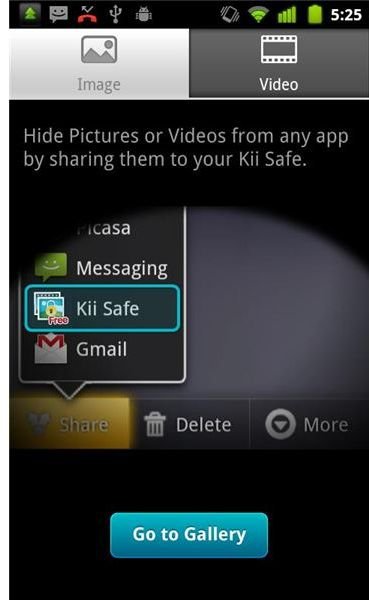 Images and videos can be viewed via the multimedia gallery the moment you save them in your Android phone. But there might be some pictures or videos that you want to keep hidden from your nosy friends. What you need is an Android app that hides video and pictures and password-protects them. Here are some of the best free and paid applications that ensure images and videos don't show up in the Gallery but can be viewed again by keying in a password.
Kii Safe
Kii Safe is a free application that lets you hide your personal multimedia content from the Android gallery. With this app, you can password-protect your personal videos and images by transferring them to the app's special "safe" and view them later by entering a PIN. The application's easy-to-use PIN pad allows you to key in a numeric password and hide multiple pics and videos from the Gallery. Kii Safe's quick PIN pad safety feature is more convenient than other apps providing similar features.
To hide any image or video, open the gallery, choose the ones that you want to hide, select Kii Safe by pressing Share. To complete the encryption procedure, close the gallery once and open it once again. The selected images have been moved to a special folder. To unhide any image or video, access the Kii Safe special folder by entering PIN and tap "unhide". After pressing the unhide button, open the Gallery to find the content unhidden from public view. The app does not store any pics online and provides a much simpler way to unhide images. If you are looking for a totally free application that hides pictures in Android, then you should give Kii Safe a try.
Video Safe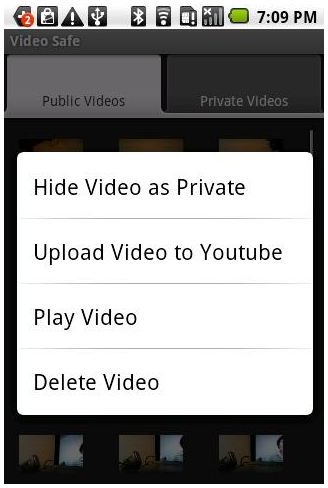 This app allows you to hide all personal videos. All you have to do is select the video and press the hide option to transfer it to a private folder. You can later unhide the video by selecting it and pressing the Restore video as Public sub-menu.
Video Safe provides a simple two-step way to hide all your multimedia content and ensures it is hidden from your annoying friends. However, the app's not totally free and restricts users to hide up to 5 videos only (the paid version allows users to hide any number of videos). The app also does not have batch conversions to make the hiding procedure much quicker. I would at least like to have something like Kii Safe, which boasts many additional features and is free too. Nonetheless, this application is good and does not lead to phone crashes or force shutdowns. It stores your videos in encrypted files that only you can see.
Data Vault (Free Version)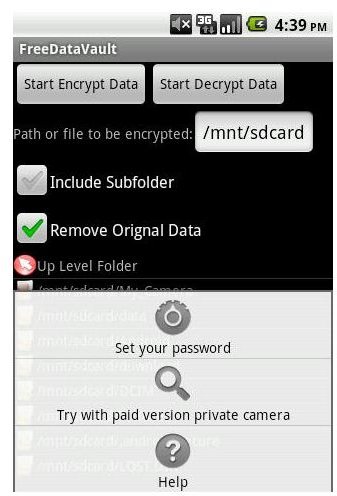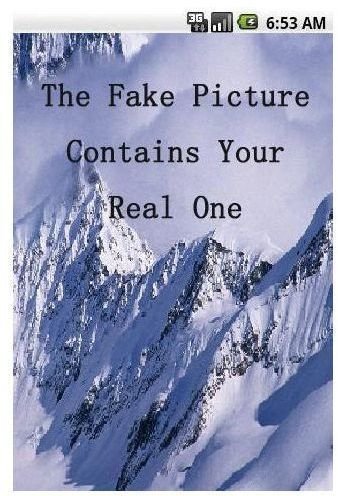 This unique app lets you hide your personal images in fake photographs. You don't have to enter any password, just select the image and press "Start Encrypt Data" to store all your selected images in fake pictures. Make sure you don't delete the fake ones, because the data of all your hidden pictures is encrypted within these pics. To view the hidden images, all you have to do is decrypt them via the app without selecting any file, as all files will be decrypted immediately.
The app's inimitable method to hide photos is something to look forward to. A clever concept of keeping all personal images hidden inside plain photos is what makes this application a great alternative to apps that require users to enter and remember passwords while hiding and decrypting multimedia content.
File Cover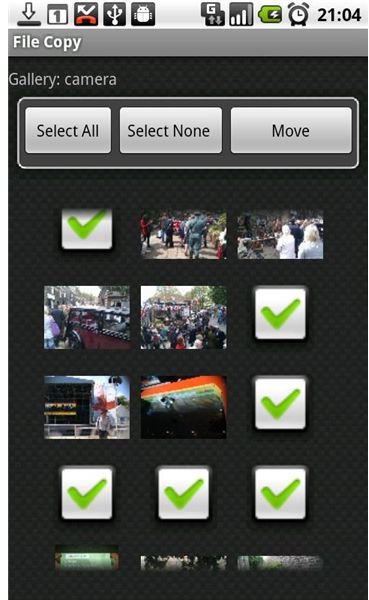 File cover is a nice little app that hides JPEG, GIF and PNG images as well as WMV, MP4, 3GP, AVI and M4V videos and arranges them into a variety of folders. The app password-protects all hidden content and lets you open it in a "secret mode" after entering the correct password. You can select multiple image files and move or hide them in seconds. You can also hide your multimedia content in different folders and subfolders, thereby giving your friends no chance to search for your personal content.
File Cover boasts a variety of features, such as zoom, slide-show mode, share via email and video playing options (landscape, portrait and mute while playing a video). However, those who are looking for an Android app that hides video and pics will find only the password-protected encryption feature interesting. The app is available both in premium and free version, which hides only 12 images at a time.
Gallery Lock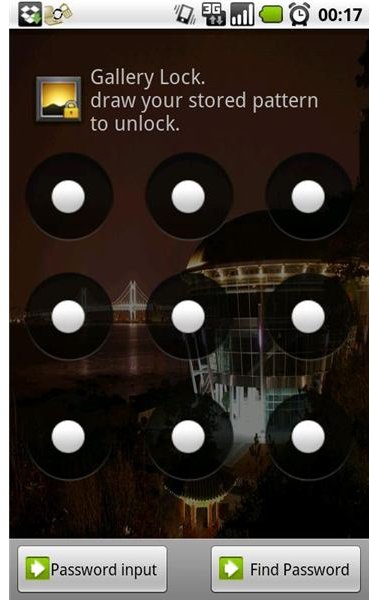 As the name suggests, Gallery Lock hides all your personal videos and images from the Android Gallery using two encryption methods. The app allows two different password-protection features to keep multimedia content hidden from your office colleagues or friends.
With the help of this app, you can encrypt files by keying in the PIN or using the pattern password feature, which lets you create your own pattern. Whatever your password choice, don't forget to select the photo or video in the Gallery. You can hide a single file or multiple files and then unhide all your hidden files by entering the password. In case you find all hidden files missing, the app has a separate option that will help you recover and find missing files. Gallery Lock is available for free, but the paid version packs in more features.
References
Screenshots, courtesy of their respective developers