Android Battery Life: The Best Smartphones for a Long Lasting Battery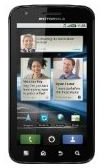 There are tons of Android phones on the market today which makes choosing one with good battery life a daunting task. There are many reasons why you would want a phone with long battery life, chief among them is the convenience of going a full day, or two, without having to charge the phone. However, Android battery life is notoriously poor.
There are several Android phones that have a battery life of eight hours or more but these phones made the list based on their above-average talk, standby, and usage times.
Motorola Atrix 4G
AT&T's Motorola Atrix has a battery life of a little over 9 hours. This phone comes with several features such as a digital camera, GPS and digital player but the real wow factor is its battery life. The phone's battery has a capacity of 1930 mAh (milli-amp-hours) which is quite a bit when compared to other Android phones. It also has a talk time of up to 528 minutes and a standby time of up to 264 hours. The Motorola Atrix's impressive Android battery life puts it at the top of the heap.
LG Optimus S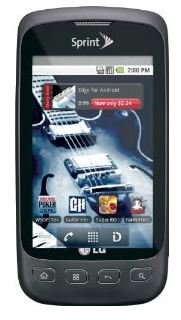 Not to be outdone, as far as battery life is concerned, is Sprint's LG Optimus S. This is a great phone with loads of cool features and an impressive battery life to boot. Quite comparable to the Motorola Atrix, it has managed 10.7 hours of juice. The battery technology used for this phone is lithium polymer and it has a capacity of 1500 mAh, a little less than the Motorola Atrix but it still packs a wallop in terms of battery staying power. The talk time is a modest 300 minutes though.
LG Vortex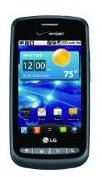 Verizon's LG Vortex is part of the Optimus series and is a smartphone with a digital camera, media player and several other cool features including GPS. It normally lasts 8.65 hours before needing a recharge. This is another lithium ion technology based phone that gives over eight hours. It has a capacity of 1500 mAh and a talk time of up to 450 minutes, which makes it 150 minutes better than the LG Optimus S. It has a standby time of up to 500 hours.
Motorola Bravo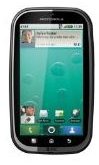 AT&T's Motorola Bravo will make it to the 8 hour mark without needing a recharge, if engaged in regular use and will give 408 minutes of talk time. The standby time is up to 216 hours. It accomplishes this with a 1540 mAh battery. This phone can be considered in the mid-price range and is therefore one of the more affordable Android phones with fair battery life.
Motorola Defy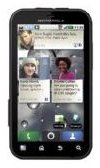 T-Mobile's Motorola Defy lasts just a bit longer than the Motorola Bravo at around 8.3 hours before it needs to be charged. The technology used on this phone is lithium ion and the talk time is up to 480 minutes, this is marginally better than the Motorola Bravo, but worse than the high-end Motorola Atrix, the standby time is up to 432 hours.
Motorola Droid X2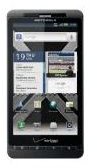 Verizon Wireless unleashed the Motorola Droid X 2 onto the market and it offers good call quality and numerous features. This Android phone can go for up to 8.02 hours once charged – it has a battery capacity of 1540 mAh, with a talk time of up to 480 minutes.
Samsung Infuse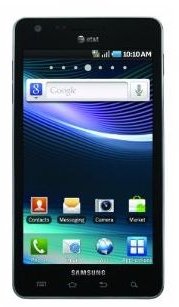 Touted as the thinnest smartphone available in the US, AT&T's Samsung Infuse also has remarkable battery life, it has a capacity of 1750 mAh, talk time of 8 hours and standby time of 400 hours.
Things That Most Affect Battery Life
Regardless of how good the battery life of the phone you use is, it is good to examine what impacts battery life and take steps to make it last longer, even if you do not have one of the phones we listed here.
Chief among battery hogs are phones with the larger screens (e.g. 4.3 inches upward), fortunately some of the newer large screen phones come with better displays and battery technology. Phones with Wi-Fi also use more juice because of the need to propagate and receive signals from the Wi-Fi antennae, especially when the signal strength is weak and the phone has to channel more power to maintain the signal. In a similar way, 3G and 4G services also draw heavily on the battery when turned on.
That being said, you can actually improve your phone's battery life by turning off the above-mentioned features when they aren't being used.
References